Streetcars expected to alleviate congestion.
Streetcars are coming back to downtown L.A. after voters approved a $125 million measure this week to install a streetcar line in the downtown area. The line is an effort to create an automobile-optional area in the heart of Los Angeles.
LOS ANGELES, CA (Catholic Online) - Voters approved the measure with the last ballots coming in on Monday. The measure will now finance construction of a light rail line that will run along Broadway, Hill, and Figueroa streets, encompassing about fifteen blocks.

In many major cities, such as San Francisco and New York, commuters can get around without the need for a car. Los Angeles is unusual in that respect because automobile commutes are virtually required because of the city's sprawling, horizontal nature.

This has also caused the city to become famously congested and polluted.

As the population of the city continues to rise, planners are now becoming more open to solutions that alleviate such problems.

In addition to the streetcar line, a $1.3 billion subway line is also planned to help link Pasadena and East L.A. with Long Beach and Culver City.


---
Copywriter 2015 - Distributed by THE NEWS CONSORTIUM
Pope Francis Prayer Intentions for March 2015
Universal:
Scientists: That those involved in scientific research may serve the well-being of the whole human person.
Evangelization:
Contribution of women: That the unique contribution of women to the life of the Church may be recognized always.

By Nikky Andres (NEWS CONSORTIUM)
Jessica Corrales, a 24-year old victim of assault, ran for cover with her mother and niece inside the City Hall at the California desert town of Hesperia as a crazed guy covered in blood chased after them. MUNTINLUPA, PHILIPPINES (Catholic Online) - In the cell phone ... continue reading
---

By Talia Ramos (NEWS CONSORTIUM)
New Black Panther Party's national leader, Hashim Nzinga, said that they are "willing to die or kill to save our babies and to save a black nation that is dying before our eyes," during the week's broadcast for the "Black Power Radio." MUNTINLUPA, PHILIPPINES (Catholic ... continue reading
---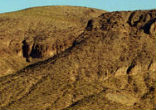 By Catholic Online (NEWS CONSORTIUM)
It's just the latest bad news in an increasingly dry year for the Southwestern states. Lake Mead in Nevada is at critically low levels. The popular recreation spot is at 38 percent capacity, the lowest the lake has been since the 1930s. LOS ANGELES, ca ... continue reading
---

By Atarah Haely (NEWS CONSORTIUM)
Dewitt Elementary School authorities were alerted after a student reported seeing brothers with guns on the school bus, according to spokesperson Frank Shelton. The two brothers, ages 6 and 7, were accused of taking the guns, one of them loaded, to their school in Flat ... continue reading
---
By Talia Ramos (NEWS CONSORTIUM)
New research suggests that areas in the northern part of the United States have higher mortality rates for black Americans and the people were found to be more racist. Researchers from the University of Maryland, found that areas with more people Google searching the ... continue reading
---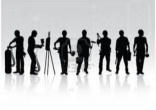 By Deacon Keith Fournier
I am old enough to remember what used to happen on May 1st, when many Communist Regimes paraded their weapons of destruction through the streets of many major cities in the Capitols of Nations held captive under the boot of Marxist oppression. Sadly, the ... continue reading
---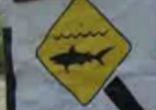 By Catholic Online (NEWS CONSORTIUM)
It was Hawaii's third shark-related fatality since 2013, after a 65-year-old woman was separated from her friends later to be found dead. Officials in Maui have closed several beaches. Shark sightings in California have likewise spurred warnings on popular ... continue reading
---

By Matt Waterson (NEWS CONSORTIUM)
Former Secretary of State Hillary Clinton now has competition for the Democratic nomination following news that Vermont Senator Bernie Sanders has become a Democrat in order to run for president. LOS ANGELES, CA (Catholic Online) - The former Independent and ... continue reading
---

By Atarah Haely (NEWS CONSORTIUM)
After parents complained about a teacher's comments on U.S. President Barack Obama during her class, the Georgia teacher was removed from the classroom and forced into retirement. MUNTINLUPA, PHILIPPINES (Catholic Online) - Nancy Perry allegedly told students that ... continue reading
---

By Nikky Andres (NEWS CONSORTIUM)
A family from Tampa, Florida completed a routine "Spring Cleaning," earlier this month. However, they found something that may give them clues to their family's history. MUNTINLUPA, PHILIPPINES (Catholic Online) - Mike Lopez found a box from his grandfather. It is a ... continue reading
---
All U.S. News