Vintage guns could bring tens of thousands from collectors.
Police in Tinley Park want to raise money by doing something unusual. Police Chief Steve Neubauer is suggesting the department auction off their supply of surplus weapons including Tommy guns and M-16 rifles.
CHICAGO, IL (Catholic Online) - Neubauer thinks the weapons, which are obsolete by modern standards, could fetch up to $70,000 if sold to collectors.

The weapons have been in the department since the 1960's when they were obtained from Army surplus. The Tommy guns do not date from the gangster era, but are still considered to be of vintage stock.

The weapons, including the Tommy guns are fully automatic.

There are some legal hurdles to clear, but once done it is expected they can be sent to an auction house and sold to interested collectors who will appreciate owning them.


---
Copywriter 2015 - Distributed by THE NEWS CONSORTIUM
Pope Francis Prayer Intentions for March 2015
Universal:
Scientists: That those involved in scientific research may serve the well-being of the whole human person.
Evangelization:
Contribution of women: That the unique contribution of women to the life of the Church may be recognized always.

By Hannah Raissa Marfil (NEWS CONSORTIUM)
Founder of the nonprofit mobile food truck Chow Train, Joan Cheever, was fined by the San Antonio, Texas police for about $2,000 due to the lack of permit for the trucks she is using to transport food. Cheever argues she has the right to do her charitable activity ... continue reading
---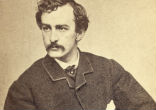 By Catholic Online (NEWS CONSORTIUM)
Long troubled by depression, 16th U.S. President Abraham Lincoln awoke on the last day of his life, April 14, 1865 in an uncommonly good mood. Lincoln and his wife Mary Todd decided to attend the hit farce comedy "Our American Cousin," which was playing at ... continue reading
---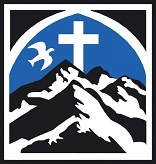 By Deacon Keith Fournier
Since the objective of a Catholic University is to assure in an institutional manner a Christian presence in the university world confronting the great problems of society and culture, every Catholic University, as Catholic, must have the following essential ... continue reading
---

By Nikky Andres (NEWS CONSORTIUM)
Over the past ten years, Abercrombie and Fitch has received a number of discrimination lawsuits; they even paid $40 million in settlement back in 2006. Just recently, an unnamed employee went out in the open and gave full information about the constant racial ... continue reading
---

By Matt Waterson (NEWS CONSORTIUM)
The Islamic State's threat of violence towards U.S. service members is being taken very seriously by U.S. military officials, who have issued a warning to troops that instructs them to hide all information about them or their families on public accessible sites, ... continue reading
---

By Hannah Raissa Marfil (NEWS CONSORTIUM)
Marking their fifth victory in a row, the conservative wing in defense of retaining the words "one nation under God" in the Pledge of Allegiance, the Becket Fund for Religious Liberty is claiming victory on the newest court trial. This is due to the decision from the ... continue reading
---

By Talia Ramos (NEWS CONSORTIUM)
An editorial cartoon published is viewed as "disrespectful" by the family of 2-year-old Kaden Lum, killed in the still unresolved shooting last March 28. MUNTINLUPA, PHILIPPINES (Catholic Online) - Kaden's family was left outraged with Kitsap Sun newspaper's political ... continue reading
---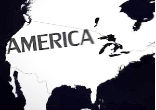 By Catholic Online (NEWS CONSORTIUM)
The evil media machine of Islamic State remains ever ready. The Middle Eastern terror group latest video declares there is "no safety for any American on the globe" and claims that the U.S. will burn in another 9/11-style attack. LOS ANGELES, CA (Catholic ... continue reading
---
By Deacon Keith Fournier
Thank God for 'Doubting Thomas'. His doubts healed the wounds of our own disbelief. They also open up, for all who look with the eyes of faith, a deeper understanding of the redemptive effect of the wounds of Jesus - and the role our own wounds can have in our ... continue reading
---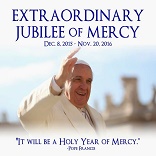 By Deacon Keith Fournier
On Saturday 11 April, on the eve of what is celebrated as Mercy Sunday in the Latin Rite of the Catholic Church, Pope Francis will officially convoke an Extraordinary Jubilee Year of Mercy. He will release what is called a Bull of Indiction. Such a Papal Bull is a ... continue reading
---
All U.S. News