State has enjoyed seventh year without storms.
Hurricanes have been keeping away from Florida as the state enjoys a record seventh year without being struck by one. Meanwhile, other more rarely hit locales, such as New York and the Azores, have seen an increase in storms.
ORLANDO, FL (Catholic Online) - The end of the 2012 Atlantic hurricane season comes to a close today with Florida escaping the storms for a seventh year in a row. This despite the fact that it was one of the busiest seasons in history with 19 named storms and 10 hurricanes.

Researchers say it seems to be luck, more than anything else, that's protecting the state.

The storms have been forming early and steering north sooner than normal, however there is no discernible reason, at this time, on which to credit the development.

Unfortunately, there is no reason to expect the record will hold either. Florida will be struck again, but the respite is appreciated.


---
Copywriter 2015 - Distributed by THE NEWS CONSORTIUM
Pope Francis Prayer Intentions for March 2015
Universal:
Scientists: That those involved in scientific research may serve the well-being of the whole human person.
Evangelization:
Contribution of women: That the unique contribution of women to the life of the Church may be recognized always.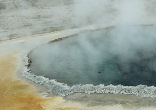 By Catholic Online (NEWS CONSORTIUM)
A research group, using seismic technology to scan Yellowstone National Park's depths has made a literally earth-shaking discovery. Yellowstone's magma reserves are many magnitudes greater than previously thought, making the notion of an eruption far more ... continue reading
---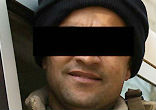 By Catholic Online (NEWS CONSORTIUM)
U.S. prosecutions of would-be recruits to Islamic State has grown exponentially. ISIS has used both brutality and perceptive propaganda to attract members worldwide, in ways that are far more sophisticated than al-Qaeda and other jihadist adherents. LOS ... continue reading
---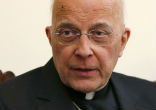 By Catholic Online (NEWS CONSORTIUM)
Retired Archbishop of Chicago, Cardinal Francis George has died after a decade of battling cancer at the age of 78. The first native Chicagoan to head the archdiocese, he is being remembered as "a man of peace, tenacity and courage" by his successor Archbishop ... continue reading
---

By Nikky Andres (NEWS CONSORTIUM)
There are only three wolves left on Isle Royale, a small island in Michigan Lake's Superior, according to biologists. Researchers said that they do not know what to do or what should be done in order to save the wolves from dying and disrupting the ecology. MUNTINLUPA, ... continue reading
---
By Matt Waterson (NEWS CONSORTIUM)
Former Secretary of State Hillary Clinton has taken another hit to her reputation with new information coming out that could compromise her chances at becoming president or even the Democratic nominee. LOS ANGELES, CA (Catholic Online) - Recent information has ... continue reading
---
By Talia Ramos (NEWS CONSORTIUM)
After being the center of a legal debate, posters with the statement, "Killing Jews is Worship that draws us close to Allah" are going to soon be seen plastered on New York City buses and subways due to the victory of American Freedom Defense Initiative (AFDI) against ... continue reading
---

By Matt Waterson (NEWS CONSORTIUM)
Central and eastern portions of the U.S. have been suffering from a spate of earthquakes over the last few years, and the U.S. Geological Survey believes that human activity may be responsible for this uptick. LOS ANGELES, CA (Catholic Online) - The Geological ... continue reading
---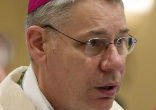 By Catholic Online (NEWS CONSORTIUM)
The Vatican has announced the resignation of Bishop Robert Finn of Kansas City-St Joseph. "The Holy Father has accepted the resignation of Bishop Robert W Finn from the pastoral governance" of his diocese, the Vatican said in a statement. LOS ANGELES, CA ... continue reading
---

By Hannah Raissa Marfil (NEWS CONSORTIUM)
Hoda Muthana, 20, shocked her entire suburban community when she joined the extremist Islamic State back in November. Muthana was allegedly brainwashed by the terrorist group when she fled to Syria using her university tuition fee. The young American refused to go back ... continue reading
---

By Nikky Andres (NEWS CONSORTIUM)
The H5N2 bird flu virus took its biggest toll on a farm in northwest Iowa, in Osceola County. There are seven other Midwestern states that have been hit by the virus. The number of deaths in chickens and turkeys caused by the bird flu virus has been counted to around ... continue reading
---
All U.S. News