By Catholic Online (NEWS CONSORTIUM)
11/29/2012 (2 years ago)
Catholic Online (www.catholic.org)
Subtle difference, eatery claims delicacy is served, but not sold.
People for the Ethical Treatment of Animals is suing a Hermosa Beach eatery for serving a banned delicacy. The restaurant attempted to skirt the law by changing the name of the offering, according to PETA.
LOS ANGELES, CA (Catholic Online) - The delicacy, foie gras is made from the enlarged livers of ducks and geese who are force fed to make their livers fat. Animal rights activists allege the practice is excessively cruel and last July, California voters approved a statewide ban on the delicacy.

However, Hot's Kitchen in Hermosa Beach is still serving foie gras according to PETA. The restaurant simply changed the name of the meal from "Foie Gras Burger" to "THE Burger" and still serves the foie gras on the side.

This has PETA and other animal advocates upset.

Hot's Kitchen does not dispute that they sell the delicacy, but contends that their foie gras is humanely produced. The parent company of Hot's Kitchen, Hot's Restaurant Group, is suing along with foie gras producers to get an injunction against the law, arguing that it is too vague.

Last July a manager for the restaurant said the law does not prohibit the serving of the delicacy, only the selling of it. Since it is served on the side, rather than sold, they claim the practice is legal.

Naturally, this is not what the law intends, however it may promote the claim that the law itself is too vague to enforce.


---
Copywriter 2015 - Distributed by THE NEWS CONSORTIUM
Pope Francis Prayer Intentions for July 2015
Universal:
That political responsibility may be lived at all levels as a high form of charity.
Evangelization:
That, amid social inequalities, Latin American Christians may bear witness to love for the poor and contribute to a more fraternal society.
---
---
---

By Kenya Sinclair (NEWS CONSORTIUM)
Hurricane Katrina left nearly 2,000 people dead and thousands more were homeless and wounded. LOS ANGELES, CA (Catholic Online) - In 2005, Hurricane Katrina caused America's most expensive natural disaster, with a repair bill of $150 billion. Entire roads were washed ... continue reading
---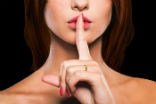 By Marshall Connolly, Catholic Online (NEWS CONSORTIUM)
This Sunday could be a distressing day for millions of churchgoers across the country. As many as 400 pastors, some of them leading megachurch congregations, may resign following the Ashley Madison leak. LOS ANGELES, CA (Catholic Online) - Hypocrisy can be found in ... continue reading
---

By Kenya Sinclair (NEWS CONSORTIUM)
An assumed Christian man was found dead in his apartment with a bloody Bible near his head. The murder is believed to have been committed by three Muslim refugees who attended a party at the dead man's home in Portland, Maine. LOS ANGELES, CA (Catholic Online) - ... continue reading
---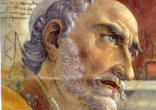 By Deacon Keith Fournier
But we too can encounter Christ in reading Sacred Scripture, in prayer, in the liturgical life of the Church. We can touch Christ's Heart and feel him touching ours. Only in this personal relationship with Christ, only in this encounter with the Risen One do we ... continue reading
---

By Kenya Sinclair (NEWS CONSORTIUM)
WDBJ-TV station grieves the loss of Alison Parker and Adam Ward the morning after their on-air murders. Los Angeles, California (Catholic Online) - Thursday morning was emotional, as WDBJ-TV anchor Kim McBroom joined hands with anchor Steve Grand, who came in ... continue reading
---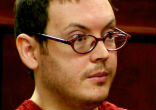 By Catholic Online (NEWS CONSORTIUM)
On July 20, 2012, James Eagan Holmes, now 27, walked into an Aurora, Colorado movie theater during a late-night showing of "The Dark Knight Rises." He opened fire, killing 12 people and wounded 70. Holmes will never step outside a prison ever again - he was sentenced ... continue reading
---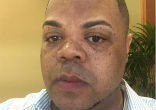 By Catholic Online (NEWS CONSORTIUM)
Stories have come forward regarding 41-year-old former TV news reporter Vester Flanagan, accused in the on-air shooting deaths of 24-year-old WDBJ reporter Alison Parker and 27-year-old camera operator Adam Ward. Flanagan, who committed suicide after the ... continue reading
---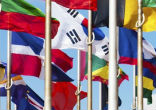 By Catholic Online (NEWS CONSORTIUM)
It seems that certain parties leapt to conclusions too readily... The Vatican has requested that the Palestinian U.N. mission to remove all references to the Holy See from a draft resolution. The Palestinians have put forth a formal request to the U.N. General Assembly ... continue reading
---

By Talia Ramos (NEWS CONSORTIUM)
With the last-minute push of pro-police lobbyists, it is now legal for the North Dakora law enforcers to fly drones equipped with "less than lethal" weapons such as tasers, pepper spray and tear gas. MUNTINLUPA, PHILIPPINES (Catholic Online) - During a hearing in ... continue reading
---
By Marshall Connolly, Catholic Online (NEWS CONSORTIUM)
The ALCU has succeeded in forcing a Catholic hospital to perform a sterilization procedure in what is certainly a direct affront to religious freedom. More importantly, the case could be a predictor of how the larger issue of religious freedom will play out across the ... continue reading
---
All U.S. News