By Catholic Online (NEWS CONSORTIUM)
11/27/2012 (2 years ago)
Catholic Online (www.catholic.org)
Truth of the case may never be known.
Authorities are wondering why a Bala Cynwyd man skydived without opening his parachute.The victim, Lawrence Morozin, 62, leapt to his death last Wednesday in an apparent skydiving accident.
PHILADELPHIA, PA (Catholic Online) - Morozin was known to have medical conditions that should have prevented him from jumping at his age, including hypertension. However, Morozin was a certified skydiver with more than 3,500 jumps to his credit.

Investigators have ruled his death an accident, however suspicion remains because he never attempted to open either chute and both his main and reserve chutes were properly packed and operational.

Now, friends and colleagues are left to wonder if Morozin lost consciousness during the dive, or if he simply chose an elaborate form of suicide.

However, without a corroborating motive for suicide, an accident remains the most likely scenario.


---
Copywriter 2015 - Distributed by THE NEWS CONSORTIUM
Pope Francis Prayer Intentions for May 2015
Universal:
That, rejecting the culture of indifference, we may care for our neighbours who suffer, especially the sick and the poor.
Evangelization:
That Mary's intercession may help Christians in secularized cultures be ready to proclaim Jesus.
---
---
---

By Atarah Haely (NEWS CONSORTIUM)
Some samples negligently sent by the U.S. Military contained live anthrax. Four lab workers from the United States and about 22 overseas, who come in contact with the shipment, are placed into post-exposure treatment, according to a defense official. MUNTINLUPA, ... continue reading
---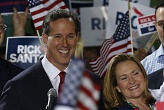 By Keith A Fournier
There is something which many in the main stream U.S. media do not know, here it is - not many people are listening to them anymore. However, they will listen to this song. And, they will understand it. The sentiment it captures will encourage the heart of a ... continue reading
---

By Nikky Andres (NEWS CONSORTIUM)
May has proved to be the most dangerous and deadliest month Baltimore has witnessed in more than 50 years. There were more than two dozen shootings over the Memorial Day weekend alone; city police have never been busier. Community leaders hope the members will come ... continue reading
---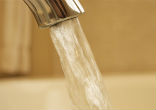 By Catholic Online (NEWS CONSORTIUM)
While it's "doable," few people in California are actually voicing any enthusiasm. Stricken by a crippling drought, water officials are going through some highly popular alternatives - and repurposing sewage water into drinking water is one of them. LOS ... continue reading
---

By Matt Waterson (NEWS CONSORTIUM)
As Gay rights movements continue to disrupt society and political life, poll reveals that gay and lesbians are not as common in the United States as previously perceived. LOS ANGELES, CA (Catholic Online) - A new Gallup poll conducted in early May has revealed that ... continue reading
---

By Talia Ramos (NEWS CONSORTIUM)
World's oldest woman, Jeralean Talley has added another year to her life - the world declared she turned 116 last weekend. Talley and her family, friends, the Inkster mayor and Congressman Conyers, delivered a message from President Barack Obama, celebrating her ... continue reading
---

By Nikky Andres (NEWS CONSORTIUM)
How would you react if you unexpectedly and inexplicably found nine brains on the side of the road while on your early morning run? Like most people, you may find yourself shocked and completely clueless on the origins of the brains. MUNTINLUPA, PHILIPPINES (Catholic ... continue reading
---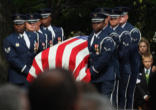 By Deacon Keith Fournier
I am always drawn to these words of Jesus on Memorial Day weekend, - No one has greater love than this, to lay down one's life for one's friends. (John 15:13) Military service which leads to laying one's life down is certainly an expression of this kind of heroic ... continue reading
---
By Fr. Randy Sly
The work of our chaplains extends much farther than the post chapel. They labor on land, at sea and in the air. There are 1.4 million Catholics in the military; wherever they are stationed, the chaplain is there. These chaplains can be found bringing Jesus Christ to ... continue reading
---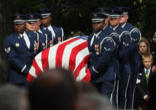 By Jennifer Hartline
Thank you, to every man and woman who has fought and is currently fighting for our homeland. Thank you for doing everything within your power to make sure I and my children can sleep safely tonight. I love and appreciate you and I pray God's blessing on you ... continue reading
---
All U.S. News