He is a happy warrior. He is also unafraid to speak the full truth in any venue. He knows that no-one is beyond conversion. Not even U.S. Presidents.
Some within the Catholic blogosphere and on social networks are responding to the news of the two speakers at the annual Al Smith Dinner on October 18th with some rather uncharitable words. We will not join them.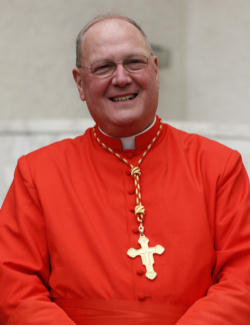 NEW YORK, NY (Catholic Online) - Some within the Catholic blogosphere and on social networks are responding to the news of the two speakers at the annual Al Smith Dinner on October 18th with some rather uncharitable words. I will not join them.
The spokesman for the Archdiocese, Joseph Zwilling explained "It is the tradition of the Smith dinner to invite the presidential candidates in the presidential election years in the spirit of nonpartisanship, good humor and good fellowship."
Anyone who wants to read about the private Foundation behind the dinner, its purpose and the past invitees can go to their website here. You can also read the history of the invitations to the event.
What is disheartening to me are some denigrating comments directed toward the Cardinal Archbishop of New York, Timothy Dolan. This man is a champion of the Church, a light in an otherwise dark moment in our Nation. All you have to do is go to the Diocesan website or his wonderful blog to read his crystal clear and always uncompromising defense of the full teaching of the Catholic Church.
You see his holiness and living faith displayed in his apostolic work and inspiring leadership of the Church. The lawsuit the Archdiocese filed against the Obama administration  - as well as his letters to the same administration defending life, religious liberty and marriage - bear witness to his courage.
We choose instead to call attention to the Cardinal's continuing defense of marriage as displayed in his States Dinner Address at at the 130th Supreme Convention of the Knights of Columbus on Tuesday, August 7, 2012. It can be read in its entirety here. 
Below is an excerpt
*****
"Usually, at this State's Dinner, thousands of our knights look up in admiration to this dais, the head table, to this "crimson tide" of bishops and cardinals. Tonight, I'm going to literally "turn the tables" as we up here look out with awe, admiration, and deep appreciation upon you, our knights and their wives, united in marriage.
"For this evening, I want to salute marriage. . . and it would be tough to find anyone who has done more to defend, strengthen, and promote marriage than you, Knights of Columbus, and your cherished wives and families. In fact, as you are aware, one of the driving motives of the Venerable Father Michael McGivney in founding the Knights was to assist men better fulfill their vocation as husbands and dads."
"We Catholics are hopeless romantics, you know, when it comes to married love . . .Against all odds, we still believe that, when a man and woman vow that they'll love and honor each other, "for better or worse, in sickness and in health, for richer or poorer, until death do us part," they really do mean it;"
"We still hold fast to the teaching of the Bible that God so esteems marriage that He compared His personal, passionate, eternal love for Israel to that between a husband and a wife; that Saint Paul tells us that the love of Jesus for us, His Church, is just like that of a groom for His bride;"
"We still have in our gut the Church's timeless "Valentine's Day card," that the love between a husband and a wife has the same characteristics as does that of God for us: it is faithful; it is forever; it brings about new life in children."
"We are such hopeless romantics that we contend the best way to get a hint of how God loves us now, and in eternity, is to look at how you, married couples, love one another. "The love of a man and woman is made holy in the sacrament of marriage, and becomes the mirror of your everlasting love . . . ," chants the Preface in the Nuptial Mass."
"You see why we, mostly celibates up here, look out upon you married couples with awe? We gaze out now at thousands of icons, reflections, mirrors of the way God loves us. Now, you are, we are, the first to acknowledge that this romantic, poetic, lofty, divine lustre of marriage can at times be tarnished a bit in the day-in-day-out challenges of lifelong, life-giving, faithful love."
For example, I recently had the golden jubilee of a wonderful couple I've known for decades. "What's the secret to the success of your fifty years of marriage? I asked Pat. "Well, you know Eileen and I are both of Irish background, so, for our 25th anniversary, I took her back to Ireland."
"Pat, how thoughtful," I remarked. "Yeah and then, for our 50th, I went back to get her! There's the key to our success!"
"Tension, trial, temptation, turmoil - - they come indeed, but - - just as Jesus worked His first miracle, at the request of His blessed Mother, for a newly married couple at Cana by turning water into wine - - so does Jesus transform those choppy waters of tension, trial, temptation, and turmoil, into a vintage wine of tried-and-true-trust in marriage."
"So, brother knights and wives, I thank you for being such metaphors of God's love; and I exhort you, please, to continue, now, more than ever, to be so. Why, now more than ever! Let me give you a few reasons."
"When I was Archbishop of Milwaukee, at an archdiocesan pastoral council meeting, we were discussing ways to increase vocations to the priesthood and consecrated religious life . . . yet another project, by the way, you Knights have vigorously promoted."
"Well, Jan Ruidl, one of the members, commented: "Archbishop Dolan, in talking about an increase in vocations for priests, sisters, and brothers, I think you're barking-up-the-wrong-tree!" Uh-oh, here it comes, I thought, buckling my bullet-proof vest, figuring Jan would begin arguing for an end to celibacy or to the male-only-priesthood. But Jan continued: "The greatest vocation crisis today is to lifelong, loving, faithful, life-giving marriage. You take care of that one, and you'll have all the priests and sisters you need!"
Well-said, Jan!
"For an increase in vocations to the priesthood, consecrated life, and the Sacrament of Marriage" should perhaps become the new phrasing for a prayer of the faithful at every Mass, as we are sobered by the gloomy statistics that only 51% of our young people are approaching that sacrament, a piece of data you all somberly see verified even among your own children and grandchildren."
"A vocation crisis in the call to the Sacrament of Matrimony . . . reason #1 for this sense of urgency regarding marriage I speak to you about this evening.
"Reason #2: the very definition of marriage as a lifelong, life giving, faithful union of one man and one woman is in peril, with a well-choreographed, well-oiled crusade to conform marriage to the whims of the day instead of conforming our urges to God's design, as revealed in the Bible, nature, and reflective reason. Once again, a tip of our zucchetto to you knights who have been indefatigable in defending marriage."
"And, a final fact that prompts us to a sense of renewed promotion of marriage? Its singularly pivotal, irreplaceable role in what the modern Popes have called the civilization of love, a topic eloquently written about by our own Supreme Knight in his book by that very title."
"See, it's not just saints, pontiffs, or theologians who predicate marriage and family as the central, love-promoting cell of the human project, but historians, sociologists, psychologists, and anthropologists. They demonstrate that, when the normative relationship for a man and woman's existence is that of a husband, wife, father, and mother, well, then, home, industry, finance, culture, society, and governing structures are more easily directed to virtue, responsibility, and the restraining of the primitive lust and selfishness that destroy civilization. Ask, for instance, Edward Gibbon, the author of The Rise and Fall of the Roman Empire, what happens when a culture loses this focus."
"The most effective guarantee of a civilization of love rather than the survival of the fittest; the culture of life over the culture of death; the law of the gift rather than the law of the "get", solidarity rather than selfishness, is precisely the preservation of traditional marriage and family. When that goes, we all go."
*****
This is vintage Cardinal Dolan - a profound, dynamically orthodox message reflecting the uncompromised teaching of the Church - delivered in an accessible manner with humor, warmth and plenty of anecdotes. He is a happy warrior. He is also unafraid to speak the full truth in any venue. He knows that no-one is beyond conversion. Not even U.S. Presidents.
I suggest that the few using the blogosphere and social media for criticism take the energy used to speculate about the Cardinals motives in allowing both Presidential candidates to speak at this banquet and direct it instead toward more prayer for his vital apostolic work.
---
Copyright 2016 - Distributed by THE CALIFORNIA NETWORK
Pope Francis Prayer Intentions for May 2016
Universal:
Respect for Women: That in every country of the world, women may be honored and respected and that their essential contribution to society may be highly esteemed.
Evangelization:
Holy Rosary: That families, communities, and groups may pray the Holy Rosary for evangelization and peace.

By Marshall Connolly (CALIFORNIA NETWORK)
The arresting officer in the Freddie Gray case, Edward Nero, has been declared "not guilty" by the judge in his criminal trial. Now, the community waits to see if violence will erupt or if the streets will remain quiet. LOS ANGELES, CA (California Network) - Officer ... continue reading
---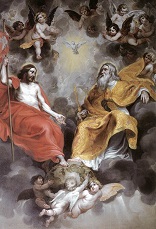 By Deacon Keith Fournier
'The mystery of the Most Holy Trinity is the central mystery of Christian faith and life. It is the mystery of God in himself. It is therefore the source of all the other mysteries of faith, the light that enlightens them. It is the most fundamental and essential ... continue reading
---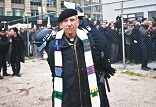 By Fr Frank Pavone
Father Berrigan was a radical figure who sent a total of almost seven years in prison. What many don't realize though is that his activism extended beyond the anti-war movement and into the anti-abortion movement. Believing in what he called a consistent ... continue reading
---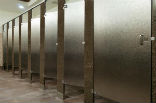 By David Drudge (CALIFORNIA NETWORK)
Under a new law, businesses in New York will be fined if they don't use a person's preferred pronoun when referring to them. This especially becomes a problem when it is understood there are at least 58 possible pronouns with at least five grammatical variations ... continue reading
---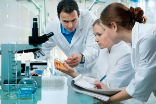 By Marshall Connolly (CALIFORNIA NETWORK)
The Federal Government has discovered the grocery list technology. This unlock apparently occurred recently as the Department of Agriculture sent encouraging, rapid-fire tweets to the public about how to use this remarkable new advancement. LOS ANGELES, CA (California ... continue reading
---

By David Drudge (CALIFORNIA NETWORK)
Texas is taking another step to becoming an independent Republic by recalling its gold and other precious metals home. A private company is planning to construct a bullion depository south of Houston, creating a virtual Ft. Knox for the state. LOS ANGELES, CA ... continue reading
---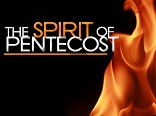 By Deacon Keith Fournier
I am one of countless thousands upon thousands whose life was profoundly changed by an experience, an encounter, with the Holy Spirit decades ago. I am old enough to remember when we who had this encounter were sometimes called Pentecostal Catholics. That ... continue reading
---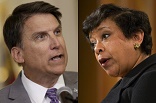 By Deacon Keith Fournier
If you rely on the main stream media for your news reports, you will not hear the truth of what is really happening in North Carolina. Much of the media uses Orwellian newspeak in its reports and has degenerated into a propaganda wing of the current ... continue reading
---

By Kenya Sinclair (CALIFORNIA NETWORK)
Texas has been thinking about seceding from the United States for quite a while. Now, after a Wednesday meeting of the Platform Committee of the Texas Republican Party, a Texas independence resolution will be up for vote during this week's GOP convention. LOS ANGELES, ... continue reading
---

By Marshall Connolly (CALIFORNIA NETWORK)
Rev. Michael P. Reilly, a Catholic priest assigned to St. Joseph by the Sea High School in New York is in a lot of trouble this morning for his language. A suit filed in a Manhattan Supreme Court, alleges the priest made rude comments, swore constantly, and verbally ... continue reading
---
All U.S. News