The agenda calling itself progressive is not progressive - it is regressive.
What is happening in our Nation and the West constitutes a clash of worldviews, personal and corporate, which involve competing definitions of human freedom, human flourishing and human progress. The positions being espoused and lifestyles being affirmed as "progressive" by those currently using the term as a political label are anything but. They turn the clock back on true human progress.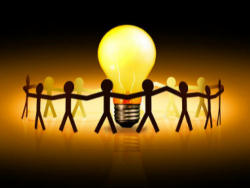 Who are the True progressives of our age?
Highlights
Catholic Online (www.catholic.org)
5/27/2012 (3 years ago)
Published in U.S.
Keywords: abortion, pro-life, pro-choice, liberal, gay marriage, homosexual marriage, progressives, liberals, catholics, christians, culture, Deacon Keith Fournier
---
WASHINGTON, DC (Catholic Online) - We are not even at the beginning of the fall 2012 Presidential campaign and commercials are everywhere. The Obama reelection campaign has chosen the word "Forward" as their theme. They claim the President will move us toward a future of "progress".   Mitt Romney, though not yet the official nominee of his Party, seeks a similar slogan or word to characterize his claim that he will lead us toward a better future. He has not settled on one.
During the 2008 Democratic Presidential primary contest Hilary Clinton was asked to define the word "liberal." She responded, "It was a word that originally meant that you were for freedom... but it has been turned on its head and made to be a word that describes big government. I prefer the word progressive."  She went on to call herself a "proud modern American progressive."
To some degree, Mrs. Clinton's critique of the term "liberal" was accurate. The current use of the word and the classical use of the word are at odds with one another.  Even the modern usage has undergone sweeping change in the last fifty years in America.The liberal political cause in America has been stolen by those who associate the term with unrestricted abortion on demand and substitute libertinism for ordered liberty. Contemporary liberals promote a vision of governance which is top down, proposing increasingly federalized solutions to every social problem and need.
However, I have a greater problem with candidates who now use the word progressive as a cover for a radical ideology which fails to respect human dignity and undermines marriage and the family, promoting a Cultural Revolution. The dictionary defines "progressive" as an adjective, meaning "Moving forward; advancing." That is why the President took the word as his campaign slogan. The agenda calling itself progressive is not progressive - it is regressive.
The misuse of the word "progressive" is an example of what the late great C.S. Lewis, in his "Studies in Words" called verbicide. In "The Abolition of Man" he warned of "progressive" governing schemes wherein a collectivist ideology built upon moral relativism is unleashed. He properly claimed, "A dogmatic belief in objective value is necessary to the very idea of a rule which is not tyranny or an obedience which is not slavery."
One of his Essays in "God in the Dock: Essays on Theology and Ethics" entitled "Is Progress Possible? Willing Slaves of the Welfare State," warned, "Let us not be deceived by phrases about 'Man taking charge of his own destiny.' All that can really happen is that some men will take charge of the destiny of others. . . . The more completely we are planned the more powerful they will be." 
There is a propaganda effort to portray those who adhere to the Jewish and Christian vision of the dignity of the human person, the primacy of true marriage and family and the necessary moral foundation of a truly free and just civil society as "backward." We are portrayed as proposing a return to some perceived "dark age". In fact, we offer the path to true progress. Let's examine just two examples of where our claim to progress and the claim of those calling themselves "progressive" are in conflict.
Abortion on Demand
Abortion on demand is the current state of the law in the United States since the infamous decisions of Roe and Doe. Our youngest neighbors in the first home of the whole human race can be killed by surgical instruments, chemical weapons or suction, at any time, for any reason. While restrictions on the practice are being slowly enacted in the States, the current state of the federal law has not changed.
However, medical science has advanced. We routinely reach into the womb and offer surgery to these same children in order to help them live fuller lives after birth. Our criminal codes have advanced.  We prosecute a criminal offender who, in the course of committing another felony, takes their lives as well as their mothers. We take 4D and 3D images of these children and send them to our friends. Sadly, the same technology guides the abortionist in his or her execution of those who are "unwanted". 
We know the truth, that child in the womb is our neighbor. We also recognize the Natural Law written in every human heart which gives us the basis for our criminal codes. The real "Right" is the Right to Life. Without life there can be no other "rights" or liberty. The Right to life is the foundation of the prohibition against killing our innocent neighbor. All human persons have a right to life.
Those using the label "progressive" manufactured a so called "right" to reach into the womb for any reason and kill the innocent child. They now use the police power of the State to secure this fictional "right." Is reaching into the first sanctuary of the human race and killing the first immigrants, the first refugees, properly called "progressive"?   
Defending the intentional killing of children in the womb at any time and for any reason is grounded in a counterfeit notion of "freedom" as a raw power over those who are vulnerable and not wanted. Those who defend this practice are not "progressives", they are barbarians.
Marriage, Family and Society
The leaders of a homosexual equivalency movement are now called "progressives". They are committed to a future where homosexual sexual practices are considered morally equivalent to the sexual expression of marital love between a man and a woman.  They demand that homosexual relationships, incapable of achieving the ends of marriage, be given the same legal status as a marriage. They want the positive law of the Nation to force us to call a marriage what can never be a marriage. Then, if we refuse, they will make us face the punitive police power of the State.
Marriage is not simply a "religious" construct.  The Natural Law reveals - and the cross cultural history of civilization affirms - that marriage is between a man and a woman, open to children and intended for life. Marriage is the foundation for the family which is the privileged place for the formation of virtue and character in children, our future citizens. The family is the first society, first economy, first school, first civilizing and mediating institution and first government. Defending true and authentic marriage between a man and a woman is defending the common good of society and promoting true progress.
In 1996 Congress overwhelmingly passed the Defense of Marriage Act. It was signed into law by President Bill Clinton, a Democrat. President Barack Obama has unilaterally ordered the US Justice Department to stop defending marriage under the Act. Attorney General Eric Holder simply sent a five-page letter simply announcing the President's decision to the Congress. No debate, no vote, no pretense of democratic action.
In 2008 President Obama said, "I believe that marriage is the union between a man and a woman. Now, for me as a Christian it is also a sacred union. God's in the mix." President Obama has now "evolved" to recently admitting his plan to support a cultural revolution which will eliminate marriage by opening its definition to include cohabiting heterosexual or homosexual groupings.
These are the words being offered as a part of the 2012 Democratic Party Platform: "We support the full inclusion of all families in the life of our nation, with equal respect, responsibilities, and protections under the law, including the freedom to marry." Notice the use of the buzzwords of the "progressives' of our age. They use the terms "marriage equality" to hide their actual intention to eliminate the unique role of marriage by redefining the word to included cohabiting heterosexual or homosexual partners.
Benjamin Wiker in a recent article in Catholic World Report entitled "Gay Marriage-Nothing New Under the Sun" cites facts and sources which affirm that, "Gay marriage was-surprise!-alive and well in Rome, celebrated even and especially by select emperors, a spin-off of the general cultural affirmation of Roman homosexuality. Gay marriage was, along with homosexuality, something the first Christians faced as part of the pagan moral darkness of their time."

"What Christians are fighting against today, then, is not yet another sexual innovation peculiar to our "enlightened age," but the return to pre-Christian, pagan sexual morality." He is correct. The contemporary progressives are, in effect, regressives, attempting to lead the West to pre-christian, pagan sexual morality. 
From its birth, the Christian Church went into cultures and societies filled with people who prided themselves on being "advanced" in light of the arts and sciences of their day. Some of the most barbarous of peoples and Nations saw themselves as "progressive." They resented Christians who challenged their claim and upset their social order - just as they do today.

The early Christians went into a world enslaved by disordered passions, just like the world in which we now live. Many of those cultures practiced primitive forms of abortion and even "exposure", a practice of leaving unwanted children on rocks to be eaten by birds of prey or picked up by slave traders. We have our own equivalently evil acts masquerading as free choice. 
To those societies "freedom" meant having power over others who were weaker. They were threatened by those who kept them from doing whatever it was that they wanted to do by challenging their claims of "progress". Ancient Christian manuscripts such as the Didache (the Teaching of the Twelve) or the accounts of Justin Martyr as well as early historic sources such as those cited by Benjamin Wiker reveal cultures like our own, cultures of "use" where people were treated as property - cultures of excess where "freedom" was perceived as a power over others and unrestrained license masqueraded as liberty. There is nothing progressive about any of this current moral decline.
The word "pagan" was not used as a disparaging term in those accounts, but represented a pseudo-"religious" worldview. I use it the same way in referring to our contemporary age as increasingly pagan and not "progressive" at all. Many of the "gods" and goddesses" of this pre-Christian worldview promoted lifestyles of selfish excess, homosexual practices, and hedonism masquerading as freedom. The myths concerning them had them acting in much the same way. Their lies have simply been reintroduced today, in our neo-pagan age. Only the myths and statues are different. They still purport to be "progressive" when, in reality, they are regressive.
Who are the true progressives?
What is happening in our Nation and the West constitutes a clash of worldviews, personal and corporate, which involve competing definitions of human freedom, human flourishing and human progress. The positions being espoused and lifestyles being affirmed as "progressive" by those currently using the term as a political label are anything but. They turn the clock back on true human progress.
It is the promotion of faithful, monogamous marriage, family, authentic human freedom, the dignity of every human person - and the insistence that there are objective truths that can be known and unalienable rights that are endowed on all men and women - which have guided true progress in human history. They alone can do so in our own age.
This worldview presents a true humanism and has helped to overcome the slaveries that have arisen from flawed ideologies which treat people as property to be used and manipulated. This is the vision of real progress that has inspired leaders to speak truth to power, condemning the lies that elevate power and function over the primacy of the person, thereby suppressing the deeper and higher values that civilize and set people and Nations free.
We must sort through the Political Newspeak. Believing Christians are the True Progressives of this Age.
---
Copyright 2016 - Distributed by THE CALIFORNIA NETWORK
Pope Francis Prayer Intentions for May 2016
Universal:
Respect for Women: That in every country of the world, women may be honored and respected and that their essential contribution to society may be highly esteemed.
Evangelization:
Holy Rosary: That families, communities, and groups may pray the Holy Rosary for evangelization and peace.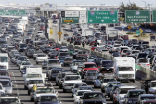 By Marshall Connolly (CALIFORNIA NETWORK)
We have money for perpetual war and can afford generous foreign aid, tax subsidies and cuts for the wealthy, but we cannot find the money to fix a pothole or repair a collapsing bridge. This is the sorry state of affairs U.S. infrastructure is in as we let the nation ... continue reading
---

By Kenya Sinclair (CALIFORNIA NETWORK)
Protesters at Republican presidential candidate Donald Trump's New Mexico rally erupted in violent acts including the attempted stoning of police, glass bottles thrown at mounted units and their horses, burning shirts and more. LOS ANGELES, CA (Catholic Online) - ... continue reading
---

By Kenya Sinclair (CALIFORNIA NETWORK)
Illegal aliens continue to surge into the United States from the Southwest U.S. border, leading the U.S. Customs and Border Protection (CBP) units to announce record-breaking apprehensions in April, 2016. LOS ANGELES, CA (Catholic Online) - According to the U.S. ... continue reading
---

By Marshall Connolly (CALIFORNIA NETWORK)
The arresting officer in the Freddie Gray case, Edward Nero, has been declared "not guilty" by the judge in his criminal trial. Now, the community waits to see if violence will erupt or if the streets will remain quiet. LOS ANGELES, CA (California Network) - Officer ... continue reading
---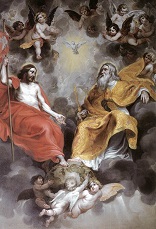 By Deacon Keith Fournier
'The mystery of the Most Holy Trinity is the central mystery of Christian faith and life. It is the mystery of God in himself. It is therefore the source of all the other mysteries of faith, the light that enlightens them. It is the most fundamental and essential ... continue reading
---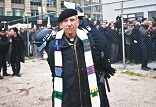 By Fr Frank Pavone
Father Berrigan was a radical figure who sent a total of almost seven years in prison. What many don't realize though is that his activism extended beyond the anti-war movement and into the anti-abortion movement. Believing in what he called a consistent ... continue reading
---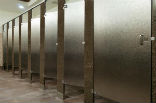 By David Drudge (CALIFORNIA NETWORK)
Under a new law, businesses in New York will be fined if they don't use a person's preferred pronoun when referring to them. This especially becomes a problem when it is understood there are at least 58 possible pronouns with at least five grammatical variations ... continue reading
---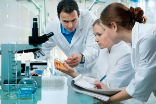 By Marshall Connolly (CALIFORNIA NETWORK)
The Federal Government has discovered the grocery list technology. This unlock apparently occurred recently as the Department of Agriculture sent encouraging, rapid-fire tweets to the public about how to use this remarkable new advancement. LOS ANGELES, CA (California ... continue reading
---

By David Drudge (CALIFORNIA NETWORK)
Texas is taking another step to becoming an independent Republic by recalling its gold and other precious metals home. A private company is planning to construct a bullion depository south of Houston, creating a virtual Ft. Knox for the state. LOS ANGELES, CA ... continue reading
---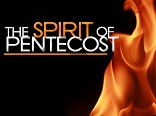 By Deacon Keith Fournier
I am one of countless thousands upon thousands whose life was profoundly changed by an experience, an encounter, with the Holy Spirit decades ago. I am old enough to remember when we who had this encounter were sometimes called Pentecostal Catholics. That ... continue reading
---
All U.S. News