Chuck Colson Has Died: Rest in the Peace of the Lord Whom You Served Courageously
---
I commend him to the Lord and pray that his life witness will be like a grain of wheat and bear continuing fruit in the Church and for the world
Chuck Colson, one of the great voices of the entire Christian community - Protestant, Catholic and Orthodox - has gone home to the Lord whom he served with such beauty and fidelity. He was eighty years old. Chuck Colson was a dynamically orthodox Christian leader, an historic figure who was chosen by God to help lead the recovery of Western Culture. He was an apostle of Christian Unity and a man of prophetic courage. May he rest in peace. May his life's work continue on.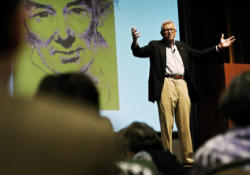 Chuck Colson, 1931 - 2012
LANSDOWNE,VA (Catholic Online) - I received word in early April that Chuck Colson, one of my heroes - a man who inspired me as a young man to take the path I have taken - was in critical condition after brain surgery.
He had undergone the procedure on March 31, 2012. While speaking at a Christian conference the day before he became ill and had to be hospitalized. Brain surgery removed clotted blood on the surface of his brain. I began a time of intercessory prayer for this good Christian man and his family. However, I was torn. I have such admiration for Chuck Colson. I thought of the words of the Apostle Paul because Chuck reminded me of St. Paul.
Paul wrote to the Philippians from a jail cell, "For to me, to live is Christ, and to die is gain. If it is to be life in the flesh, that means fruitful labor for me. Yet which I shall choose I cannot tell. I am hard pressed between the two. My desire is to depart and be with Christ, for that is far better." (Phil. 1) Chuck's relationship with the Lord was so real that he probably faced the same struggle St. Paul did in those last few days. I am convinced that the prophetic voice provided by this great man must continue as the challenges we face as Christians in a West which is losing its soul continue. I feared the loss of his presence in this urgent hour.
On April 21, 2012, at 3:12 p.m., this wonderful man of God, Chuck Colson, went home to the Lord he loved. The entire Christian community, Protestant,Orthodox and Catholic, has lost one of its greatest voices. Chuck was eighty years old and was with his wife Patty and the family, in the circle of love, as he passed from death to life. 
Now, I commend him to the Lord and pray that his life witness will be like a grain of wheat and bear continuing fruit in the Church and for the sake of the world.  When I heard he was close to death I recalled the words of another great prophetic voice, an Orthodox Christian named Alexander Solzhenitsyn. Chuck and I shared an admiration for him. He spoke these words to the US Congress in 1975: "Very soon only too soon, your country will stand in need of not just exceptional men but of great men. Find them in your souls. Find them in your hearts; find them in depths of your country."  Chuck Colson was one of those great men; a man of true Christian  courage. He spoke truth to lies without any fear. He faced down the enemies of authentic freedom and refused to be intimidated. He pointed out that the path to authentic freedom leads to the foot of Golgotha's Hill and through the empty tomb - to all who would listen. I wanted Chuck to have at least a few more years. He is the kind of Christian leader we desperately need in this critical hour.  However, the Lord had other plans.   I mourned the possibility of never seeing him again. It has been too many years, decades in fact, since we have been together. I have followed his fruitful work and always felt joined to him. I guess, as the years have raced by, I always entertained the idea I would have the moment to thank him for all that he meant to me as a young man. Now I know, we will meet again, but in eternity and the age to come.   Chuck wrote the forward to my first book entitled Evangelical Catholics. That was back before it was "cool" to even suggest that Catholics and Evangelical Protestants should work together. I claimed in my verbose subtitle, we had "to penetrate the darkness with the light of the Gospel."  
Chuck agreed and placed his reputation as an emerging evangelical Protestant leader at risk by endorsing the young Catholic guy who had the audacity to say that Catholics, Orthodox and Protestant Christians should all be "evangelical" - if the word is properly understood as an adjective. I met Chuck in the eighties when I served as a Dean of Students during the early phase of the great miracle of the rebirth of Franciscan University of Steubenville. I had followed Fr. Michael Scanlan to the College of Steubenville after spending a two year novitiate in a Benedictine Monastery discerning a call to the Monastic Life. That experience followed after a long journey home to the Catholic Church. I was raised a Catholic but my family stopped practicing the faith. After getting caught up in the 60's and pursuing a genuine search for truth as a young "hippie", I "gave my life back to the Lord" as a teenager. Influenced by evangelical protestant friends, I spent time in a Protestant Bible College where my hunger for truth continued, driving me to ask questions. 
I discovered the early Fathers of the Church and through inquiry and prayer, made my way back home to the Church I was raised in, the Catholic Church. I am what is often called a "revert". What I prefer to call myself is a "Catholic by Choice".  If I were not raised a Catholic I would have become one. I love the Church. I left Bible College and joined a monastery. After almost two years, I realized I was not called to the monastic life. 
I read an article in a magazine about the wonderful work happening at the then College of Steubenville. I needed to finish my College education. So, I wrote to Fr. Michael Scanlan, the author. That led to more letters, a visit and a friendship. I became a transfer student to the then "College of Steubenville" right after he took over the Presidency and had the privilege of being a part of the first chapters of the inspiring story which is still being written all these years later. After I had graduated from the College - and later graduated from Law School at the nearby University of Pittsburgh - I practiced law and participated in the early work of rebuilding Steubenville. After a few years of law practice, I was drawn more deeply into the work of rebuilding that dynamically Catholic College preparing leaders for the Church and the world.
I became the Dean of Students at the College, leaving the private practice of law. I served as a major administrator, General Counsel and finally became the first Dean of Evangelism. In my heart I was then - and I still am - a Catholic Evangelist with a heart for the genuine unity of the One Church of Christ. Among my tasks as a Dean - during what I called in a chapter of that first book the "classical revival at a Catholic College" - I was to asked to reach out to the great Evangelical Protestant leaders on behalf of Fr. Michael and the College. Our goal was to build an alliance of Christians who would stand together for life, family and freedom. Of course, Chuck Colson was right at the top of the list, along with Dr. James Dobson. Chuck Colson responded immediately. I brought him to the Steubenville campus to receive the Poverello Award, named after the "little poor man", St.Francis of Assisi. That began a friendship which lasted for years. I visited with him in those early days at Prison Fellowship. We forged what I hope helped to foster what is now, decades later, the warm relationship between what I still call "evangelical" Catholics, Orthodox and Protestant Christians, making common cause together.  Chuck writing that forward to Evangelical Catholics back then took a lot of courage. I made a claim which got some people quite upset - at least back then. Chuck and I were both pilloried, he for endorsing the claim and me for writing the book. He had much more at risk. He was already considered one of the great evangelical Protestant Christian leaders of the twentieth century. I remember one particular conversation at a lunch we shared together. After we had discussed many things - a young man learning from an older Christian leader - we spoke of the mission we faced together in an increasingly secularized West.  I was amazed at the depth and clarity of his vision. I knew then that Chuck was a "catholic" thinker. The many years of his fruitful service to the Lord have borne that out. He was an intelligent Christian with a great love for the two thousand year history of the whole Christian Church. His faith has been forged in the furnace of his own life's struggles. His study led him to fall in love with Church history and to long for the unity of the divided Church of Christ. He understood the vital role the Church is called to serve in the heart of the world and knew we cannot - we must not- retreat from the culture. Chuck Colson's faith was strong. It drew people into its safe harbor. I still remember thinking back then, "Maybe someday I can become a "Catholic" Chuck Colson".  What I meant was having the ability he had of explaining the ancient faith in the contemporary age in a way that made it relevant to the culture. That was Chuck Colson's greatest gift.
 
He was one of our greatest contemporary Christian apologists,engaging the culture with the truths informed by faith. He was also one of the greatest defenders of the fundamental right to life and of marriage and the family and society founded upon it. Finally, he was an apostle of Christian unity who took the prayer of Jesus to heart, "May They Be One" (John 17:21).
Over the years, I hoped that Chuck would 'come home" to full communion with the Catholic Church. Not because I did not think he was a wonderful Christian leader, but because I loved him in the Lord and want him to find what I have found after coming home to the Catholic Church. Now I know that when we are together in the Lord's embrace, we will both be in the fullness of communion to which the Church points.    Chuck's life's work in Prison fellowship, the Colson Institute and so many other endeavors, most recently the Manhattan Declaration, were all fruit borne from the same strong tree which grounded him, the Tree of the Cross of the Savior whom he loves. He was a classical, dynamically orthodox Christian leader, an historic figure whowas been chosen by God to help lead the recovery of Western Culture.  I received these words from Robby George several days ago: "It is with a heavy, but hopeful heart that I share with you that it appears our friend, brother, and founder will soon be home with the Lord. Chuck's condition took a decided turn yesterday, and the doctors advised Patty and the family to gather by his bedside." "As you know, Chuck underwent surgery more than two weeks ago to remove a pool of clotted blood on the surface of his brain. And while we had seen some hopeful signs for Chuck's recovery-including his ability to talk happily with Patty and the kids--it seems that God may be calling him home." I asked the readers of Catholic Online to pray with me for Chuck Colson, his wife Patty and his children. I said then that whatever the Lord's plan was for his dear servant, one thing I knew - the work of this giant among Christian apologists and apostle of Christian unity was only just beginning. He will now assist in that work from his participation in the heavenly communion of Trinitarian love through his intercession. His example and his lasting legacy will inspire new leaders who continue his vital work. Well done good and faithful servant.
---
Copyright 2017 - Distributed by THE CALIFORNIA NETWORK
Pope Francis Prayer Intentions for SEPTEMBER 2017
Parishes.
That our parishes, animated by a missionary spirit, may be places where faith is communicated and charity is seen.
---
---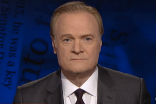 We have unmasked Lawrence O'Donnell for the lying, foul mouthed, hypocrite that he is. The fake-news reporting hypocrite has gone viral in ... continue reading
---
"Evacuate or die," is the warning to residents of Puerto Rico as category 5 hurricane Maria churns towards the island territory. Maria has ... continue reading
---

A rap artist has published a video that shows him lynching a child. The production is intended to support the Black Lives Matter movement, ... continue reading
---
A viral video of a nun going to work on a fallen tree with a chainsaw is raising brows online. But why should it? Nuns are among the ... continue reading
---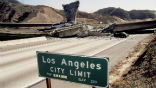 This year, California went from due to overdue for the Big One. That's the name residents have for a massive quake that scientists predict ... continue reading
---