Anti-Christian Attacks Continue: More Mindless Hate Mongering in the Media
---
Larry Doyle's diatribe was only the tip of the iceberg of anti-Christian hatemongering
According to Larry Doyle of The Huffington Post, the Catholic Church conducts barbaric rituals; its priests wear black robes and cast spells; its devotees eat Jesus meat in a cannibalistic reverie and take orders from the Pope, who is a "former" Nazi, chats with God and will be the real president if Santorum wins. Oh, and Doyle believes that Christians are vicious, ignorant and intolerant.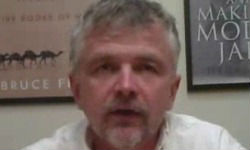 Writer Larry Doyle: anti-Catholic. Photo taken from the Media Report.com
KNOXVILLE, TN (Catholic Online) - I want to thank Larry Doyle, a writer for The Huffington Post and a former writer and producer of "The Simpsons," for the articles he wrote attacking the Catholic Church. The first article, "The Jesus-Eating Cult of Rick Santorum," was published on February 24, 2012, the second article, "Dear Catholics: I Am Heartily Sorry, etc.," was published four days later.
The reason I am grateful is because Doyle confirmed some of the points I mentioned in my recent article, "In the Face of Secularism, It is Time for a New Defense of Christianity." For instance, I noted how secularists, or liberals if you prefer, like to talk about civility and moderation, but that they are often prone to lying, manipulation, intolerance, and self-righteous fanaticism. Doyle's articles provide us with timely examples of these very qualities.
Doyle's first article was largely in response to Rick Santorum's comment about President Obama's faith being a "phony ideology." President Obama spent years in Jeremiah Wright's church, Trinity United Church of Christ in Chicago, where he fed upon a steady diet of "black liberation theology." This so-called theology perverts religion. It combines Christianity, Marxism and racism into a nonsensical social and political ideology.
In this respect, Santorum's reference to a phony ideology appears reasonable, but it apparently offended Doyle's delicate sensibilities, causing him to lash out at all Catholics in self-righteous indignation. He wrote that he has an obligation to expose Catholicism as a "phony theology," because it "threatens to supplant Christianity as our official national religion" and because of all the "vicious religious ignorance and intolerance" he sees "coming from too many so-called Christians, especially Santorum." More choice examples of Doyle's mindless rant are as follows:
At a time when Christians are being tortured and murdered throughout the Muslim world, Doyle accuses the Catholic Church of having carried on "bloody jihads." He also says that the Church is currently "the tactical arm of the North American Man-Boy Love Association," a pedophile organization. You may be familiar with their acronym, NAMBLA. Then he insults Irish Catholics.
Following these ridiculous comments, he implies that Catholics are not Christians and that Catholics "participate in a barbaric ritual dating back two millennia, a 'mass' in which a black-robed cleric casts a spell over some bread and wine, transfiguring it into the actual living flesh and blood of their Christ. Followers then line up to eat the Jesus meat and drink his holy blood in a cannibalistic reverie not often seen outside Cinemax."
He goes on to say, "Roman Catholics like Santorum take their orders from 'the Pope,' a high priest who, they believe, chats with God. Santorum has made no secret of his plans to implement his leader's dicta on allowed uses of vaginas and anuses. . . ." Doyle also says if Santorum wins the presidential election, then  "our real president will be Benedict XVI (a 'former' Nazi, by the way)." He concludes his filthy rant as follows: "Need I remind you that only once in our great history has a Roman Catholic been elected president, and how tragically it ended?"
In response to the outrage he provoked, he wrote a follow-up article. In this second article, he tells us that it was all just a joke, a satire. Then he proceeds to blame Christians and Santorum for his attack on the Catholic Church. After that, he blames his editors for putting his first article in the comedy section, which he believes was a mistake. And to make sure that Catholics do not misunderstand him, he writes, "It's traditional at this point for me to half-apologize, to say that I'm sorry if anybody was offended, but I really don't mind if anybody was offended."
Conservatives and concerned Christian leaders called Doyle's articles bigoted and rightly accused The Huffington Post of employing a double standard. In a letter to The Huffington Post, Brent Bozell III, president of the Media Research Center wrote, "If such an article was written concerning the Islamic or Jewish faith, the public outcry would be overwhelming, and rightly so. But anti-Catholicism is the last acceptable form of bigotry, and The Huffington Post is taking advantage of that bigotry for all it's worth." He also said they "should be covering . . . attacks on religion in this country, not fomenting more persecution and bigotry."
There is certainly nothing wrong with using the media to express one's opinion or write satire, but Doyle and The Huffington Post went far beyond that. They gave us an example of how the media is often abused these days. It seems that many people in the media have absolutely no regard for reason or truth or decency. This trend reflects intellectual laziness and a lack of discipline and integrity. Of course, all people make mistakes. That is not the problem. The problem is that too many people in the media do not maintain a minimum level of professionalism. This is dangerous.
The Church, in her great wisdom, understands the nature of media and its proper role in society. The Catechism of the Catholic Church reminds us that the media plays an important role in the dissemination of information, the promotion of culture and the formation of people, that is, future citizens. And its role in society is growing, in part, due to modern technology. Consequently, "The information provided by the media is at the service of the common good," and "Society has a right to information based on truth, freedom, justice, and solidarity" (2494 ).
In addition, the Catechism states the following: "By the very nature of their profession, journalists have an obligation to serve the truth and not offend against charity in disseminating information. They should strive to respect, with equal care, the nature of the facts and the limits of critical judgment concerning individuals. They should not stoop to defamation" (2497). "Nothing can justify recourse to disinformation for manipulating public opinion through the media" (2498). "Moral judgment must condemn the plague of totalitarian states which systematically falsify the truth [and] exercise political control of opinion through the media" (2499).
Precisely because of the modern media's growing power, consumers must demand that members of the media maintain a minimum level of professionalism. Consumers can make their demands known by voicing their opinions and by using their power to boycott. Although The Huffington Post and Doyle's hate mongering was directed at Catholics, it concerns everyone. If the media is left in the hands of unscrupulous people, it can be used to misinform, manipulate, divide, and oppress all of us. This is not an acceptable option for a free people or the children of God. 
 
-----
Michael Terheyden was born into a Catholic family, but that is not why he is a Catholic. He is a Catholic because he believes that truth is real, that it is beautiful and good, and that the fullness of truth is in the Catholic Church. However, he knows that God's grace operating throughout his life is the main reason he is a Catholic. He is greatly blessed to share his faith and his life with his beautiful wife, Dorothy. They have four grown children and three grandchildren.
-----
---
Copyright 2017 - Distributed by THE CALIFORNIA NETWORK
Pope Francis Prayer Intentions for SEPTEMBER 2017
Parishes.
That our parishes, animated by a missionary spirit, may be places where faith is communicated and charity is seen.
---
---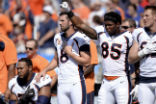 A wave of protests has rocked the NFL and is spreading following President Trump's statement that players should stand for the national ... continue reading
---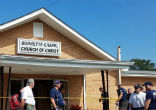 A mass shooting at a Nashville church has left eight people injured, one fatally, Sunday morning. LOS ANGELES, CA (Catholic Online) - ... continue reading
---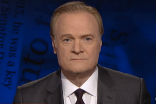 We have unmasked Lawrence O'Donnell for the lying, foul mouthed, hypocrite that he is. The fake-news reporting hypocrite has gone viral in ... continue reading
---
"Evacuate or die," is the warning to residents of Puerto Rico as category 5 hurricane Maria churns towards the island territory. Maria has ... continue reading
---

A rap artist has published a video that shows him lynching a child. The production is intended to support the Black Lives Matter movement, ... continue reading
---