Santorum shows courage in the face of this cyber-bullying commited against him by Dan Savage.
Dan Savage is not "blunt" he is debased. Savage has perpetrated digital slander and defamation against Rick Santorum. By launching what he calls "google bombs" - which are vile, obscene and intended to do harm - he is also engaged in cyberbullying.
Rick Santorum is the victim of cyberbullying and digital slander
WASHINGTON, DC (Catholic Online) - In an article written for the Huffington Post entitled "Dan Savage On LGBTQ Bullies: Why The Church Must Change"  Joseph Ward praises the tactics of Dan Savage and his vile and disgusting digital attack on Presidential candidate Rick Santorum. Ward begins his article with these words, "I've always appreciated Dan Savage's brutal honesty, and to-the-point bluntness."
Dan Savage is not "blunt" he is debased. He is maliciously seeking to destroy the name of a good man who has spent a career in public service. Savage has perpetrated digital slander and defamation against Rick Santorum. By launching what he calls "google bombs" - which are vile, obscene and intended to do harm - he is also cyberbullying. Ironically, Savage had the audacity to recently accept an award for his use of the internet to stop the bullying of people with same sex attraction and sexual identity confusion.
Dan Savage is a former Catholic who openly rejected the faith of the Church in which he was raised. However, he has decided to do more. He now disparages faithful Catholics like Rick Santorum because the Senator disagrees with him and refuses to be bullied by his obscene tactics. Along with millions of others, Rick Santorum will never recognize a moral and legal equivalency between homosexual partnerships and authentic marriage. He once again shows his courage in the face of this cyber-bullying commited against him by Dan Savage.   
In the past I have warned of the "Two Step" of the New Censors. The effort seeks to exclude our positions from being heard in the public square or from influencing the positive/civil law. For example, those who oppose our positions on the normative nature of the two parent, heterosexual, marriage bound family seek first to relegate our truth claims to being "religious positions." Then they take the next step, they require that these truth claims be confined to expression only within our Church Walls - or else we will face the Police power of the State.
We live in what Pope Benedict XVI called a "Dictatorship of Relativism." The relativists of this age have managed to persuade even some Catholics that there are no objective truths; there are only "my" truths and "your" truths. Further, they have relegated the authentic Catholic position on the very existence of truths and rights to only being "religious" positions in order to then marginalize their importance in informing the social order. 
Catholic Christians insist that there is a Natural Law, "present in the heart of each man and established by reason." This law "is universal in its precepts and its authority extends to all men. It expresses the dignity of the person and determines the basis for his fundamental rights and duties." (CCC# 1956) It is here that we find the ground for the moral truths which should inform our life together in a truly just and free society. It is here where we also find those fundamental and foundational human rights which we insist must be recognized by the civil or positive law as rightfully belonging to all men and women.
The Catholic position on homosexual sexual practices as objectively disordered and our opposition to all efforts to undermine true marriage through the "Homosexual Equivalency Movement" - the movement which wants to call what can never be a marriage a marriage and then use the Police Power of the State to force all of us to do the same - is rooted in this Natural Law which binds all men and women. 

The Congregation for the Doctrine of the Faith of the Catholic Church wrote in 2003, "The Church's teaching on marriage and on the complementarity of the sexes reiterates a truth that is evident to right reason and recognized as such by all the major cultures of the world. Marriage is not just any relationship between human beings. It was established by the Creator with its own nature, essential properties and purpose.
"No ideology can erase from the human spirit the certainty that marriage exists solely between a man and a woman, who by mutual personal gift, proper and exclusive to themselves, tend toward the communion of their persons. In this way, they mutually perfect each other, in order to cooperate with God in the procreation and upbringing of new human lives."
Like our position on the fundamental human right to life from conception to natural death, our position concerning the definition of marriage is not simply a "religious" position. We claim that the truth concerning the nature of marriage - and the family founded upon it - is rooted in this Natural Law which can be known by all men and women through the exercise of reason. Catholics also insist that these objective truths should inform a true humanism which will help us live together in peace by promoting human flourishing.
In the midst of this age of relativism the Catholics insistence on the existence of objective moral truths which can be known and should form the basis for a truly free, just and human society infuriates the homosexual equivalency activists. So people like Dan Savage resort to bullying, using the internet to defame a good man because he will not deny the truth about marriage. There is a Cultural Revolution underway in the West with two conflicting visions of the human person, human freedom, human flourishing and marriage and the family founded upon it as the first cell of a truly just society.
We are called to build a culture of life and a civilization of true love in our day. We will not support the efforts to give promiscuous heterosexual or homosexual relationships the same status as monogamous marriage, period. When such practices become enforced by the civil law of the State, we must be ready to experience hostility in opposing such laws and proposing a better way.
What is happening to Rick Santorum is horrible. Dan Savage should be ashamed. Decent people everywhere should speak out against it. If it is not exposed and opposed it may lead to even more acts of depravity as a fringe element of the homosexual community follows the example of Dan Savage in bullying those who disagree with them. Joseph Ward is wrong, it is not the Church which should change, it is Dan Savage. His cyberbullying must stop.

---
Copyright 2016 - Distributed by THE CALIFORNIA NETWORK
Pope Francis Prayer Intentions for May 2016
Universal:
Respect for Women: That in every country of the world, women may be honored and respected and that their essential contribution to society may be highly esteemed.
Evangelization:
Holy Rosary: That families, communities, and groups may pray the Holy Rosary for evangelization and peace.

By Marshall Connolly (CALIFORNIA NETWORK)
The arresting officer in the Freddie Gray case, Edward Nero, has been declared "not guilty" by the judge in his criminal trial. Now, the community waits to see if violence will erupt or if the streets will remain quiet. LOS ANGELES, CA (California Network) - Officer ... continue reading
---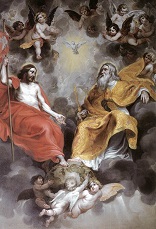 By Deacon Keith Fournier
'The mystery of the Most Holy Trinity is the central mystery of Christian faith and life. It is the mystery of God in himself. It is therefore the source of all the other mysteries of faith, the light that enlightens them. It is the most fundamental and essential ... continue reading
---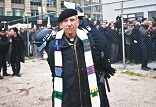 By Fr Frank Pavone
Father Berrigan was a radical figure who sent a total of almost seven years in prison. What many don't realize though is that his activism extended beyond the anti-war movement and into the anti-abortion movement. Believing in what he called a consistent ... continue reading
---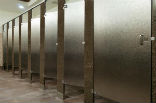 By David Drudge (CALIFORNIA NETWORK)
Under a new law, businesses in New York will be fined if they don't use a person's preferred pronoun when referring to them. This especially becomes a problem when it is understood there are at least 58 possible pronouns with at least five grammatical variations ... continue reading
---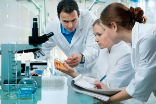 By Marshall Connolly (CALIFORNIA NETWORK)
The Federal Government has discovered the grocery list technology. This unlock apparently occurred recently as the Department of Agriculture sent encouraging, rapid-fire tweets to the public about how to use this remarkable new advancement. LOS ANGELES, CA (California ... continue reading
---

By David Drudge (CALIFORNIA NETWORK)
Texas is taking another step to becoming an independent Republic by recalling its gold and other precious metals home. A private company is planning to construct a bullion depository south of Houston, creating a virtual Ft. Knox for the state. LOS ANGELES, CA ... continue reading
---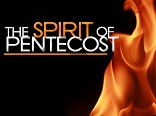 By Deacon Keith Fournier
I am one of countless thousands upon thousands whose life was profoundly changed by an experience, an encounter, with the Holy Spirit decades ago. I am old enough to remember when we who had this encounter were sometimes called Pentecostal Catholics. That ... continue reading
---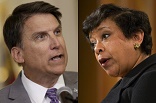 By Deacon Keith Fournier
If you rely on the main stream media for your news reports, you will not hear the truth of what is really happening in North Carolina. Much of the media uses Orwellian newspeak in its reports and has degenerated into a propaganda wing of the current ... continue reading
---

By Kenya Sinclair (CALIFORNIA NETWORK)
Texas has been thinking about seceding from the United States for quite a while. Now, after a Wednesday meeting of the Platform Committee of the Texas Republican Party, a Texas independence resolution will be up for vote during this week's GOP convention. LOS ANGELES, ... continue reading
---

By Marshall Connolly (CALIFORNIA NETWORK)
Rev. Michael P. Reilly, a Catholic priest assigned to St. Joseph by the Sea High School in New York is in a lot of trouble this morning for his language. A suit filed in a Manhattan Supreme Court, alleges the priest made rude comments, swore constantly, and verbally ... continue reading
---
All U.S. News