Two million happy homeschoolers have surely put the banal justification for institutionalized education to rest
There is much more involved in an "education" than a teacher's certificate, curriculum packages, sports or electives. When faced with the success of homeschools and the profound privilege to educate one's own child, homeschoolers contend it is only reasonable that one prayerfully and seriously consider it.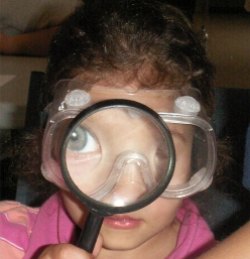 Image (c) Peah.com.
NASHVILLE, TN (Catholic Online) - When asked why they do it, homeschool families consistently answer that they do it because it is the absolutely best way to educate children. Far from being elitist however, or the statement of simple, ignorant, or deluded homeschool parents, it seems that two decades of research affirms this answer with empirical evidence, according to a recent study.

In February of this year, Brian Ray published a study of the largest nationwide sample of home educators and their children in the United States. Also a review of existing research on homeschooling, it asserts an incredible fact that most do not know, and often do not believe:

"[H]omeschool students and their families are in some ways a select population: although the income for homeschool families with school-age children in this present study is at about the national median, '. education levels are well above national averages'. This is consistent with the body of extant research. It is not a surprise" (Academic Achievement and Demographic Traits of Homeschool Students: A Nationwide Study).

What the evidence consistently suggests is that there is much more involved in an "education" than a teacher's certificate, curriculum packages, sports or electives. After all, the family structure in most home schools is traditional and overwhelmingly Christian, headed and taught by married parents. The father is the primary wage earner while the mother stays at home, and they have three or more children.

Even with larger families than the national average, homeschoolers only spend between $300-600 a year on educational materials. They tend not to subscribe to pre-packaged full-service curriculum programs. Astonishingly, children of moms and dads who have never held a teaching certificate do better on average than children of those who have.

Citing Deuteronomy 6:6-9, most homeschoolers assert that the family-centered approach fosters 24/7 education, and therefore the formal time required to achieve academic rigor is reportedly much less compared to institutional schools, especially in younger grades. Homeschooling is in many ways the antitheses to current educational philosophy, yet it obviously enhances the sacred art of learning.

What is not known, is why home education is superior. As the study points out, several factors certainly contribute so that one must be careful about assigning causation to any. But the parent-led, home-based education community has its ideas. 

They say the modern attitude is that America has accomplished a civilized, educated society through innovations and comforts. Education is confused with a system, then - a system standardized and mechanized to warehouse several hundred, sometimes thousand, students in one building, to segregate and contain them according to age, forty hours a week for at least thirteen years.

This system teaches them to do, not think - to get a degree, to get a good job, to earn a lot of money, to buy a lot of stuff. This, the system says, is education. The modern, public shift in educating toward usefulness rather than intelligence and formation has resulted in a loss of historical perspective that would otherwise render us a nation, a world, capable of weighing matters according to truth, able to know that all we face in society has happened before and will again, and that destruction can be the only possible and ultimate outcome of the modern, myopic focus.

Generally speaking, systemic students, then, are herded on this daily, yearly basis through one noisy line after another, classified in arbitrary groups, deprived of free speech, and subjected to endless mundane tasks that are generalized and regurgitated for mass consumption, both immediately and ultimately.

Inordinate amounts of time are devoted in institutional schools to subjects like school shootings, sexual harassment and global warming rather than the discovery of life and history for the sake of our existence in it. Preparation for obtaining and wearing free condoms, securing abortions, and  sexual relations outside of marriage, presnted as a primary 'health issue' are emphasized over appreciation or exposure to classical arts, the cultivation of virtue, languages, philosophy, and the music upon which Western civilization was built.

They eat unpleasant, unhealthy cafeteria style meals in a sterile, loud, sometimes hateful environment, are unceasingly and critically scrutinized by peers, are indoctrinated with false notions of tolerance and "alternative" lifestyle "education," and subjected to petty tyranny. And, homeschoolers say, compulsory schooling is completely ill-equipped for the most effective educational method of all, one-on-one instruction.

Homeschoolers largely believe education has necessarily taken a back seat in the interest of complex societal management, and that in generations of children the miraculous appetite and capacity for learning has degenerated into long-term, cell-block-style, forced physical and intellectual confinement of both students and teachers, something more like herds of mindless consumers in "socialization" factories.

If all "this" is really in the name of reading, writing, and arithmetic, then 2 million happy homeschoolers have surely put the banal justification for institutionalized education to rest.

Consistent with two decades of existing research, homeschool student achievement test scores are consistently well above those of institutional school counterparts, public and private. Although the specific reasons for this are largely undetermined, it is safe to say that it is not education in academics that the "system" is primarily interested in.

Instead, the American education machine is clear in its intent to make what now passes for "good" people and useful citizens, and to prepare them for "real life." A fine and worthy goal when parents everywhere largely abdicate this God-given privilege and duty, yet one is hard-pressed to identify the "real-life" scenario in which grown adults remain exclusively with peers of their own age for days and years at a time.

For whom in real life is this institutional "reality" the norm but for prisoners or soldiers? Even private and/or Christian schools, seeking accreditation, often comply with the same academic and methodological standards until some are all but indistinguishable from public schools, according to many homeschoolers. One simply pays much more for the "Christian" or "private" moniker, some diluted religious education, and smaller class size.

No, "education," homeschoolers say, is for the masses, for the propagation of cultural norms, for socialization and indoctrination in ideologies and societal values that are becoming increasingly dangerous to children and intolerable to vigilant Christian parents. Certainly, homeschoolers want their children to be competent, resourceful, well-adjusted, independent thinking adults, but in the contemporary public objective for socialization and education in usefulness, they also easily detect an insidious denial of the sanctity of life.

All men, human beings each, have an inalienable right to an education (Declaration on Christian Education, Pope Paul VI), and learning is therefore a sacred endeavor. "Children," as one educator particularly dear to many homeschooling families once said, "are persons." Homeschoolers view children as teachers themselves, promise carriers, a gift to the world simply by their existence.

They maintain that Christians who recognize the inherent, sacred dignity of their children apart from their ultimate usefulness to society must pause to consider anew the academic and moral quality of what they are being educated toward.

"Since all Christians have become children of God by rebirth of water and the Holy Spirit, they have a right to a Christian education. Since parents have given children life, they are bound by the most serious obligation to educate their offspring and therefore must be recognized as the primary and principal educators.

"This role in education is so important that only with difficulty can it be supplied where it is lacking. Parents are the ones who must create a family atmosphere animated by love and respect for God and man, in which the well-rounded personal and social education of children is fostered. Hence the family is the first school of the social virtues that every society needs" (Declaration on Christian Education, Pope Paul VI).

Although homeschoolers will admit that the home is not the only school of education or social virtues, they advocate with the Church that no single institution in existence is better equipped than the conscientious family to effectively educate a child toward this objective. No other institution knows, loves, or teaches a child better than his family. All the research to date bears their assertion out.

In the most radical (meaning getting back to the root) way, home school families insist on educating their children as persons made in the image of God to know and love Him, and to serve their fellow men as others with the same inherent dignity. They have a different reference point, one that emanates from the assumption that education must encompass the whole person in a historical human perspective and therefore must, whenever possible, be centered in the first society to which they are exposed.

They hope to inspire, model and encourage the best qualities of youthfulness - curiosity, adventure, resilience, and the capacity for surprising insight, simply by being more flexible about time, turf, texts, and tests. When faced with the success of homeschools and the profound privilege to educate one's own child, homeschoolers contend it is only reasonable that one prayerfully and seriously consider it.

-----

Sonja Corbitt is a Catholic speaker, Scripture teacher and study author, and a contributing writer for Catholic Online. She is available to speak on the New Feminism, current events and your preferred theme. Visit her at www.pursuingthesummit.com for information and sample videos.
---
Copyright 2016 - Distributed by THE CALIFORNIA NETWORK
Pope Francis Prayer Intentions for May 2016
Universal:
Respect for Women: That in every country of the world, women may be honored and respected and that their essential contribution to society may be highly esteemed.
Evangelization:
Holy Rosary: That families, communities, and groups may pray the Holy Rosary for evangelization and peace.

By Kenya Sinclair (CALIFORNIA NETWORK)
Protesters at Republican presidential candidate Donald Trump's New Mexico rally erupted in violent acts including the attempted stoning of police, glass bottles thrown at mounted units and their horses, burning shirts and more. LOS ANGELES, CA (Catholic Online) - ... continue reading
---

By Kenya Sinclair (CALIFORNIA NETWORK)
Illegal aliens continue to surge into the United States from the Southwest U.S. border, leading the U.S. Customs and Border Protection (CBP) units to announce record-breaking apprehensions in April, 2016. LOS ANGELES, CA (Catholic Online) - According to the U.S. ... continue reading
---

By Marshall Connolly (CALIFORNIA NETWORK)
The arresting officer in the Freddie Gray case, Edward Nero, has been declared "not guilty" by the judge in his criminal trial. Now, the community waits to see if violence will erupt or if the streets will remain quiet. LOS ANGELES, CA (California Network) - Officer ... continue reading
---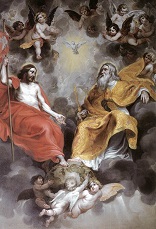 By Deacon Keith Fournier
'The mystery of the Most Holy Trinity is the central mystery of Christian faith and life. It is the mystery of God in himself. It is therefore the source of all the other mysteries of faith, the light that enlightens them. It is the most fundamental and essential ... continue reading
---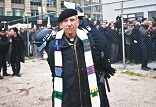 By Fr Frank Pavone
Father Berrigan was a radical figure who sent a total of almost seven years in prison. What many don't realize though is that his activism extended beyond the anti-war movement and into the anti-abortion movement. Believing in what he called a consistent ... continue reading
---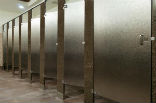 By David Drudge (CALIFORNIA NETWORK)
Under a new law, businesses in New York will be fined if they don't use a person's preferred pronoun when referring to them. This especially becomes a problem when it is understood there are at least 58 possible pronouns with at least five grammatical variations ... continue reading
---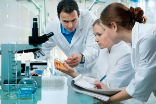 By Marshall Connolly (CALIFORNIA NETWORK)
The Federal Government has discovered the grocery list technology. This unlock apparently occurred recently as the Department of Agriculture sent encouraging, rapid-fire tweets to the public about how to use this remarkable new advancement. LOS ANGELES, CA (California ... continue reading
---

By David Drudge (CALIFORNIA NETWORK)
Texas is taking another step to becoming an independent Republic by recalling its gold and other precious metals home. A private company is planning to construct a bullion depository south of Houston, creating a virtual Ft. Knox for the state. LOS ANGELES, CA ... continue reading
---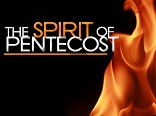 By Deacon Keith Fournier
I am one of countless thousands upon thousands whose life was profoundly changed by an experience, an encounter, with the Holy Spirit decades ago. I am old enough to remember when we who had this encounter were sometimes called Pentecostal Catholics. That ... continue reading
---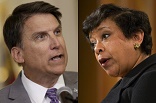 By Deacon Keith Fournier
If you rely on the main stream media for your news reports, you will not hear the truth of what is really happening in North Carolina. Much of the media uses Orwellian newspeak in its reports and has degenerated into a propaganda wing of the current ... continue reading
---
All U.S. News