Journalistic Icon Helen Thomas Abruptly Retires Amidst Controversy
---
Anti-Semitic Statements end a career spanning almost 60 years
An attempted apology didn't dissuade those who felt Thomas should bear some consequences for her irresponsible remarks.
WASHINGTON, DC (Catholic Online) - "Thank you, Mister President," Helen Thomas' signature close to White House Press Conferences will not be heard again. Thomas, whose journalistic career spanned more than five decades of Washington politics, abruptly retired on Monday after spewing anti-Semitic commentary last week during the Jewish American Heritage Month celebration, held May 27 at the White House.
Rabbi David Nesenoff , of RabbiLive.com, along with his son and his son's friend approached the Hearst columnist during the event, not aware of Thomas' strong criticism of Israeli policy. He had recognized her as a "White House icon" and just wanted to get a brief statement on video, asking her thoughts on Israel.
The Rabbi got more than a statement as the 89 year-old Thomas replied, "Tell them to get the h*ll out of Palestine." She then continued by saying that the Palestinians are "occupied" and that the Jews should "Go home" - to Germany, Poland, America and "everywhere else."
Nesenoff left shocked but with video content that would soon explode to more than one million views on YouTube since last Friday.
The revelation of Thomas' words brought a firestorm of angry response, both nationally and internationally. Press Secretary Robert Gibbs called her statement, "offensive and represhensible."
Michael Calderone, media writer for Yahoo! News, reported that the board of the White House Correspondents Association commented on Monday and called Thomas' comments "indefensible" while adding that these remarks were "especially unfortunate in light of her role as a trailblazer on the White House beat."
Even an attempted apology didn't dissuade those who felt that the writer should bear serious consequences for her irresponsible remarks.
On her website, she wrote, "I deeply regret my comments I made last week regarding the Israelis and the Palestinians. They do not reflect my heartfelt belief that peace will come to the Middle East only when all parties recognize the need for mutual respect and tolerance. May that day come soon."
Following the controversy, Thomas' speaker's bureau dropped her, speaking engagements started getting canceled and comments from governmental leaders and other journalists continued to circulate on Twitter, Facebook and in news articles here and abroad.
History will no doubt record that this was a sad ending for Helen Thomas, who had a distinguished journalism career over the past half-century in Washington.
She began working for United Press International (UPI) in 1943, and covered the White House toward the end of the Eisenhower administration. It was at the White House where she gained her reputation for grilling presidents of both parties and asking tough questions.
---
Copyright 2017 - Distributed by THE CALIFORNIA NETWORK
Pope Francis Prayer Intentions for OCTOBER 2017
Workers and the Unemployed.
That all workers may receive respect and protection of their rights, and that the unemployed may receive the opportunity to contribute to the common good.
---
---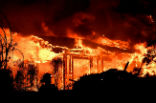 With more than 30 deaths caused by the various wildfires devouring swaths of California, Pope Francis on Friday sent a message voicing his ... continue reading
---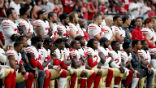 NFL Commissioner Roger Goodell has asked league owners to have their players stand for the national anthem. The lamented in a letter to all ... continue reading
---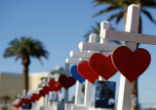 "It's the worst mass shooting in modern American history." The above opening sentence is the exact lead sentence I used in a column last ... continue reading
---
It's well-known that in ancient Rome hundreds of thousands of people would pile into the stacked layers of stone seating in the Colosseum ... continue reading
---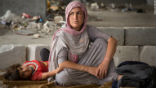 A Yazidi survivor of the ISIS genocide urged members of Congress on Tuesday to help recover young girls and boys who were enslaved and sold ... continue reading
---