A Response to a Scientologist: The Truth Shall Make You Free
---
Story on forced abortions within Scientology drew a letter from the Sacramento Public Affairs office of Scientology. My response.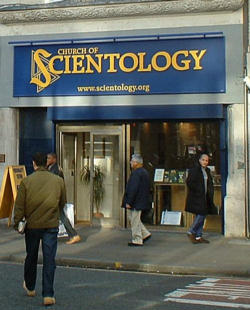 I have filed eight stories on Scientology since June, 2009. As we researched for these articles, the witnesses we found included former members, investigators, affidavits from litigation, etc. The amount of information available regarding false declarations, questionable practices, and suspicious relationships is enormous; its impact is global.
WASHINGTON, D.C. (Catholic Online) - Catholic Online received a letter this past week from Mike Klagenberg, Public Affairs, Church of Scientology, Sacramento. Mr. Klagenberg was writing with regard to the piece I authored on forced abortions within Scientology.
I do want to acknowledge the writer's civility and courtesy, even though we disagree on the matter at hand.
He indicated that the story on forced abortions was based on fabricated lies brought forth by "a very few disgruntled members" who are using us (Catholic Online).
I have filed eight stories on Scientology since June, 2009. As we researched for these articles, the witnesses we found included former members, investigators, affidavits from litigation, etc. The amount of information available regarding false declarations, questionable practices, and suspicious relationships is enormous; its impact is global.
I knew of Scientology for many years and even remember thumbing through L. Ron Hubbard's book, "Dianetics," as a young man. For me, it made little sense. Obviously, for many this has not been the case as Scientology has grown into a worldwide organization in the past half-century with what they report to be 12 million followers.
This prominence and influence in people's lives not only requires a serious inquiry but demands it, especially when individuals come forward with reports of abuse.
Let me quickly add, to address those who left comments that Catholic Online should look at abuses closer to home - we do and we have. We have reported about abuse within the Church and acknowledge that all groups, whether they are faith-based or not, must be accountable for any abuse of or by their members.
From the judicial finding of fraud arising out of the legal action in France to the serious concerns entered into the Parliamentary record by Senator Xenophon of Australia, there are many voices across the world right now calling for a serious examination of the organization called Scientology.
One major force of opposition facing Scientology - and probably the one that Mr. Klagenberg was referencing - does not come from without but from within. Former Scientologist and Oscar-winner Paul Haggis publicly resigned publicly criticizing the Church of Scientology, as have OTVIII Geir Isene and former high-ranking Sea Org executive Marty Rathbun.
Isene and Rathbun remain practitioners of Scientology, and their websites and forum are drawing many Scientologists who have been driven out of the official Church of Scientology by its abuses under the leadership of David Miscavige.
Former Scientologists have become involved in a leaderless Internet-based cadre called Anonymous. One of my contacts describes them as follows:
"Anonymous is a world-wide movement of university students and young Information Technology professionals, who have been joined by older and young generations, and are dedicated to engaging public action to end the Church of Scientology's suppression of free speech and its human rights abuses."
Anonymous has given those opposed to Scientology are stronger forum and additional technological as well as human resources. For example, as many as 11,000 "anons" have been a part of protests in 130+ cities in 30+ countries. 600 "anons" protested in London at the first on February 10, 2008, on the birthday of Lisa McPherson, whose death has become a symbol of Scientology abuse.
Group members, for the most part, do not know each other's names; there is no central office, no hierarchy and no official spokesperson.
The Internet is the main "turf" for their conflict with Scientology. Beginning with cyber-pranks, some who identified with the group later became more aggressive in their attacks on Scientology websites.
Recently, Anonymous member Dmitriy Guzner was sentenced to a year and a day in prison and ordered to pay $37,500 in restitution to the Church of Scientology for his part in an attack on the Church's websites.
Guzner's actions were reportedly a part of "Project Chanology", a campaign to take down Scientology on the Internet. Critics of Scientology are not all sympathetic to the methods and motivation of this undertaking. This project was initiated after Scientology attempted to remove material from a Tom Cruise interview on the web.
Anonymous also organizes public demonstrations against Scientology at numerous sites around the world, encourages legal and political efforts against Scientology and provides online documentation concerning abuses within the organization. They are committed to discrediting as well as disrupting the work of Scientology.
Cardinal Marc Ouellet of Québec defended the right of the group to oppose Scientology last February. He received a letter from "Anonymous Quebec" documenting a number of issues after publicly declaring that Scientology wasn't a church during an interview.
In a second public statement, the Cardinal stated that those who are crusading against the group should have the right to exercise their freedom of speech. He refused to either disapprove or support the actions of these opponents.
Some of the former members of Scientology are not anonymous at all. Authors such as Monica Pignotti, Nancy Many and Marc Hedley are just a few of the voices being heard. Their books and essays, along with many others, have publicly called into question a number of Scientology beliefs, claims and practices over many years. Other ex-scientologists have written numerous stories about the inner workings of Scientology in addition to being interviewed for news articles, radio, TV shows.
In the letter to Catholic Online, Klagenberg addresses the idea that forced abortions could ever take place by citing L. Ron Hubbard, "A cursory look in the book "Dianetics" utterly recognizes the sentience of an unborn child"
"In addition there is very specific policy written by Mr Hubbard (in 1967) to staff's of every organization in regards to the subject of one's decisions on personal relationships, marriage and/or the rearing of children. It has always been steadfast and clear cut policy that the Church does not and will not regulate or attempt to regulate those affairs for anyone."
The original article noted that some statements from Scientology took a pro-life position. The problem was never one of belief but practice in an apparent contradiction with belief.
The letter's declaration concerning relationships stands in direct contradiction to the accounts of those who participated in Sea Org and recounted ways in which their lives were constantly controlled. They described disconnection with family members, severe punishments, improper control of relationships, forced abortions and other restrictions.
Rather than continue to discount every witness as false, perhaps Scientology should allow a full examination of its practices in order to set the record straight.
If any organization is based upon truth, it will be able to withstand serious scrutiny - in doctrine or practice. If it is not, it will not be able to stand any way.
Throughout history, the Catholic Church has certainly had its share of problems to navigate. Upon examination, some of the issues have been proven true, others were not.
In the recent clergy abuse scandal, Pope Benedict sent a strong message about facing concerns when he met with victims of abuse during his visit to the United States.
Mr. Klagenberg's letter seems to hint that he was raised in the Catholic Christian faith. In addition to the problems recorded by a growing number of witnesses around the world, Scientology practices and claims raise serious concerns in terms of its place within religion from a doctrinal perspective.
My deepest and most sincere prayer is that he will re-think Scientology, revisit his Catholic roots, and then come home to a faith that is true and durable. I hope he will turn to the One whose words truly resound throughout the ages, Jesus Christ and hear His promise: "You will know the Truth and the truth will set you free.'(St. John 8:32)
(Ed. Note: The letter which is responded to above is set forth as the first related story below this article)
Click here to read - Letter to the Editor from Scientology Representative
-----
Randy Sly is the Associate Editor of Catholic Online. He is a former Archbishop of the Charismatic Episcopal Church who laid aside that ministry to enter into the full communion of the Catholic Church.

---
Copyright 2017 - Distributed by THE CALIFORNIA NETWORK
Pope Francis Prayer Intentions for SEPTEMBER 2017
Parishes.
That our parishes, animated by a missionary spirit, may be places where faith is communicated and charity is seen.
---
---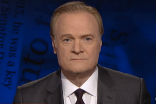 We have unmasked Lawrence O'Donnell for the lying, foul mouthed, hypocrite that he is. The fake-news reporting hypocrite has gone viral in ... continue reading
---
"Evacuate or die," is the warning to residents of Puerto Rico as category 5 hurricane Maria churns towards the island territory. Maria has ... continue reading
---

A rap artist has published a video that shows him lynching a child. The production is intended to support the Black Lives Matter movement, ... continue reading
---
A viral video of a nun going to work on a fallen tree with a chainsaw is raising brows online. But why should it? Nuns are among the ... continue reading
---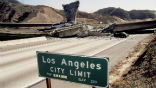 This year, California went from due to overdue for the Big One. That's the name residents have for a massive quake that scientists predict ... continue reading
---