It is clear that Bohnett intends to enter into 'combat' with the Christian faith transmitted by the Catholic Church.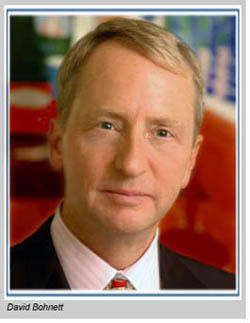 David Bohnett heads the David Bohnett Foundation, an organization that claims it is 'committed to improving society through social activism.' In reality it is commited to a cultural revolution at odds with the truths revealed in the Natural Law, taught by the Church and essential for the common good.
GLADE PARK, Colorado (Catholic Online) - At its Oct. 9, 2009 Respect Awards event in Los Angeles, the Gay, Lesbian and Straight Education Network (GLSEN) honored David Bohnett, who heads the David Bohnett Foundation, an organization that claims it is "committed to improving society through social activism".

David Bohnett has long been an avid supporter of the Lesbian, Gay, Bisexual and Transgendered ("LGBT") movement. In delivering his acceptance speech (bohnettfoundation.org/speeches/view/35), Bohnett spoke out against religious institutions which oppose the homosexual lifestyle, stating that "In order to achieve permanent and lasting gains and maintain our momentum it's important that we target the sources of the intolerance and discrimination towards lesbian and gay kids and their families." Bohnett went on to say, "It's time to combat head-on the religious organizations that are funding the opposition to marriage equality and safe school legislation."

It is clear that Bohnett intends to enter into "combat" not only with the Christian faith transmitted by the Catholic Church, which he sees as an obstacle standing in the way of his view of "improving society", but also with the Catholic Church herself. After all, she is - and ever will remain - the voice of truth in opposition to immoral behaviors which injure society and divest man of the true freedom he is able to attain by sharing in the divine life of God.Bohnett himself affirms that the Catholic Church is his adversary:

"Let us make it known . . . that we will challenge those religious leaders and institutions that shamefully and cowardly use the imprimatur of their church and the name of god [sic] and Jesus to promote hatred and bigotry toward lesbians and gay men. Among our greatest adversaries who actively work against us are the leaders of the Catholic, Mormon, and evangelical churches who seek to deny equal protection for us and for our children."

In his acceptance speech, Mr. Bohnett made a number of rash assertions denigrating the Catholic Church and the Christian faith which she transmits. All of them are false. The Catholic Church is in not an institution which "shamefully and cowardly" uses the name of God to "promote hatred and bigotry toward lesbians and gay men". On the contrary, the Catholic Church is an institution which diligently promotes faith, hope and love, has labored over the centuries for peace, justice and true freedom and who points with constancy to God and his Word who is Truth.Let's be clear, even if dozens of carefully reasoned arguments were to be presented, each showing why homosexual sexual acts are contrary to the Natural Law, why they damage society, or why they are opposed to God, it is unlikely that these arguments would have any positive effect on those who are insistent upon actively engaging in homosexual behavior. Let me explain.

Grave sin prevents the light of the Holy Spirit from entering into the minds and hearts of men and women who reject the truth. That is why prayer is our strongest weapon against the growing darkness. The Lord is the One who calls all to repentance, forgiving those who listen to his call and raining grace and strength upon them so that they may adhere to His precepts. Catholics and other Christians are aware of the life changing experiences that result from prayer, repentance and conversion. Without them, the transforming power of the Holy Spirit is quenched, real understanding is destroyed, the seed of piety cannot germinate, and the desire for truth dissipates. The condition of men and women so afflicted is explained by the Apostle Paul in his letter to the Christians in Rome:

"They exchanged the truth of God for a lie and revered and worshiped the creature rather than the creator, who is blessed forever. Amen. Therefore, God handed them over to degrading passions. Their females exchanged natural relations for unnatural, and the males likewise gave up natural relations with females and burned with lust for one another. Males did shameful things with males and thus received in their own persons the due penalty for their perversity". (Romans 1: 25 - 27)

However, while arguments are ineffective for some they are not ineffective for all. Therefore they do serve an important purpose, advancing the real common good. But there are rules that ought to be followed. Devoid of them, positive results will not be attained. Arguments must be grounded in reason; they must ring true; and the opposing sides must each have a sincere desire to embrace truth when they hear it. They have to want to submit to Wisdom.Further, the "public discourse" must have as its purpose exposing assumptions for what they are. Each side has to be willing to explain their assumptions, ground them in truth, and, if they are unable to do so, let those assumptions go. In other words, arguments, to be effective, must be firmly founded on a common purpose which both sides have to be willing to embrace; to arrive at and live by the Truth. If either side is unwilling to be moved, no movement will occur, regardless of the strength of an argument.

Christopher O. Tollefsen, in a piece titled "What Is Public Discourse?" wrote of the elements a public discourse should contain. He notes that discourse "must be an exchange of reasons. It must have the character of a public argument. . . . such a discourse is all about a competing class of claims which, to be well grounded and deserving of public consideration, must be backed by reasons and arguments. . . . They must be reasons for thinking that the advocated position is true. They must be reasons that are available in principle for others to recognize as true. They must... be reasons bearing upon issues that genuinely are a matter of public importance" (thepublicdiscourse.com/2009/10/945).

Now, let us return to Mr. Bohnett's speech. It is obvious that he has drawn a number of incorrect conclusions from assumptions which are not based on the truth. There are too many to cover here. However, the erroneous assumption which lies at the foundation of all of his arguments is the belief that all Catholics and other Christians hate homosexuals and desire to inflict injury upon them or discriminate against them. Further that organized religion is somehow a lethal enemy which must be attacked. Such ideas remind one of the so often parroted cry of the anti-religious who blame all the wars of history on religion.

Far from condemning those who suffer from homosexual tendencies the Catechism of the Catholic Church acknowledges: "The number of men and women who have deep-seated homosexual tendencies is not negligible. This inclination, which is objectively disordered, constitutes for most of them a trial. They must be accepted with respect, compassion, and sensitivity. Every sign of unjust discrimination in their regard should be avoided. These persons are called to fulfill God's will in their lives and, if they are Christians, to unite to the sacrifice of the Lord's Cross the difficulties they may encounter from their condition" (# 2538).

However, the Church has the mission to proclaim the truth. For example, she explains which sins are gravely contrary to chastity: "Among the sins gravely contrary to chastity are masturbation, fornication, pornography, and homosexual practices" (CCC #2396). Note that the Church calls all men and women to chastity, whether married or single, and that obviously includes homosexual persons: "Homosexual persons are called to chastity. By the virtues of self-mastery that teach them inner freedom, at times by the support of disinterested friendship, by prayer and sacramental grace, they can and should gradually and resolutely approach Christian perfection" (#2359).

Sins against chastity always cause harm. Grave sin causes the gravest harm. Homosexual sexual acts are gravely sinful. Period. There is no hate or anger involved, simply the truth. Note also that grave sins against chastity harm society - any number of grave harms might be mentioned, such as STD's, divorce, adultery, destroyed families, etc - which is why the truths proclaimed by the Catholic Church must be clearly and consistently proclaimed far and wide. The health of society is at stake.

Another point Mr. Bohnett posits is that Christians use the Bible as a "weapon" in order to deny homosexuals freedom and equality: "The bible is all too often used as a weapon against us, quoted and mis-quoted by those who seek to deny us freedom and equality. . . . It's time we raise our children to be independent thinkers and deeply suspicious of bible beating organized religion. We'd be much better off if parents were honest with their children about the hypocrisy of some churches with regard to homosexuality." Catholics can't speak for all "churches", as he uses the term. And, if Mr. Bohnett means that some Catholics are hypocritical that assertion has no bearing on the present discussion. Nor do Catholics seek to deny anyone their freedom. If Mr. Bohnett sees God's commandments as an unjust imposition upon his personal freedom then his view of reality and freedom is a mistaken one. The man who sees God's commands as an attack on his freedom either rejects or is ignorant of the full implications of his existence as a person. True and complete freedom is found in living according to the loving plan of God. The opposite of true freedom is captivity to disordered appetites and error. This is what occurs whenever a person chooses to distance himself/hersel from God by binding themselves to sin.

Nor does the Bible deny freedom and equality; rather it offers both in their true forms. It is God's Inspired Word which reveals the liberating effects brought about by, through living faith, embracing and living the moral life. One does not achieve freedom and equality by denying the existence of morality or truth. To deny these is to embrace immorality, falsehood and to reject the existence of truth which is the cause of every sort of pain and error. Further, Mr. Bohnett may assume this or that, but the fact is that the Scriptures clearly condemns homosexual sexual acts. 1 Corinthians 6:9 warns that those who persist in homosexual activities will not inherit the kingdom of God. There are several other verses which clearly assert the same in one form or another (see Gn 19; Lv 18:22, 20:13; Rom 1:27; 1 Tim 1:9-10).

We can see that the assertions raised by Mr. Bohnett do not ring true and are not grounded in truth. They are false conclusions drawn from misguided assumptions; mere baseless accusations designed to appeal on an emotional level to those who either are ignorant of the truth, fear it, or flatly reject it. The truth is that rather than condemning those who suffer from homosexual temptations,in the Catholic Church we find brotherly love, the desire to help others and the intent to protect society from the evils of all types of disordered sexual appetites and activities. The Church is a nurturing mother who is often referred to as the "gateway to salvation" for she leads us to safety and teaches the way to human flourishing through embracing Gods loving plan. Rather than showing an ill intent through her position on the true dignity of the human person and human sexuality, the Church acts as a mother who holds her child's hand in order to guide him or her safely across a perilous roadway. We all ought to listen to such a good mother.

-----

F. K. Bartels operates catholicpathways.com, and can be reached via email at: bartels@catholicpathways.com. He is a contributing writer for Catholic Online.


---
Copyright 2016 - Distributed by THE CALIFORNIA NETWORK
Pope Francis Prayer Intentions for May 2016
Universal:
Respect for Women: That in every country of the world, women may be honored and respected and that their essential contribution to society may be highly esteemed.
Evangelization:
Holy Rosary: That families, communities, and groups may pray the Holy Rosary for evangelization and peace.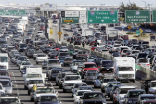 By Marshall Connolly (CALIFORNIA NETWORK)
We have money for perpetual war and can afford generous foreign aid, tax subsidies and cuts for the wealthy, but we cannot find the money to fix a pothole or repair a collapsing bridge. This is the sorry state of affairs U.S. infrastructure is in as we let the nation ... continue reading
---

By Kenya Sinclair (CALIFORNIA NETWORK)
Protesters at Republican presidential candidate Donald Trump's New Mexico rally erupted in violent acts including the attempted stoning of police, glass bottles thrown at mounted units and their horses, burning shirts and more. LOS ANGELES, CA (Catholic Online) - ... continue reading
---

By Kenya Sinclair (CALIFORNIA NETWORK)
Illegal aliens continue to surge into the United States from the Southwest U.S. border, leading the U.S. Customs and Border Protection (CBP) units to announce record-breaking apprehensions in April, 2016. LOS ANGELES, CA (Catholic Online) - According to the U.S. ... continue reading
---

By Marshall Connolly (CALIFORNIA NETWORK)
The arresting officer in the Freddie Gray case, Edward Nero, has been declared "not guilty" by the judge in his criminal trial. Now, the community waits to see if violence will erupt or if the streets will remain quiet. LOS ANGELES, CA (California Network) - Officer ... continue reading
---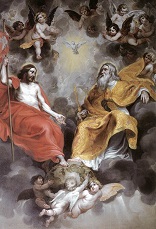 By Deacon Keith Fournier
'The mystery of the Most Holy Trinity is the central mystery of Christian faith and life. It is the mystery of God in himself. It is therefore the source of all the other mysteries of faith, the light that enlightens them. It is the most fundamental and essential ... continue reading
---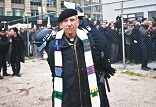 By Fr Frank Pavone
Father Berrigan was a radical figure who sent a total of almost seven years in prison. What many don't realize though is that his activism extended beyond the anti-war movement and into the anti-abortion movement. Believing in what he called a consistent ... continue reading
---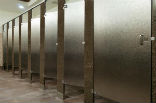 By David Drudge (CALIFORNIA NETWORK)
Under a new law, businesses in New York will be fined if they don't use a person's preferred pronoun when referring to them. This especially becomes a problem when it is understood there are at least 58 possible pronouns with at least five grammatical variations ... continue reading
---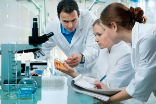 By Marshall Connolly (CALIFORNIA NETWORK)
The Federal Government has discovered the grocery list technology. This unlock apparently occurred recently as the Department of Agriculture sent encouraging, rapid-fire tweets to the public about how to use this remarkable new advancement. LOS ANGELES, CA (California ... continue reading
---

By David Drudge (CALIFORNIA NETWORK)
Texas is taking another step to becoming an independent Republic by recalling its gold and other precious metals home. A private company is planning to construct a bullion depository south of Houston, creating a virtual Ft. Knox for the state. LOS ANGELES, CA ... continue reading
---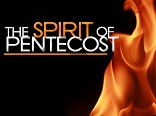 By Deacon Keith Fournier
I am one of countless thousands upon thousands whose life was profoundly changed by an experience, an encounter, with the Holy Spirit decades ago. I am old enough to remember when we who had this encounter were sometimes called Pentecostal Catholics. That ... continue reading
---
All U.S. News