'Although current times appear to be difficult, I believe we can show the world God's path to peace and the salvation of souls.'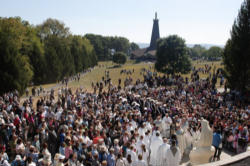 A gathering for prayer at the Blue Army/World Apostalate of fatima.
Highlights
World Apostolate of Fatima (www.wafusa.org/)
10/9/2009 (6 years ago)
Published in U.S.
---
ASBURY, NJ (Blue Army) - On Sunday, October 18, 2009, under the leadership of the Blue Army, 100 million will offer prayers to heaven. We will pray together that powerful prayer that Pope Benedict XVI, just this week encouraged once again, the Most Holy Rosary. We will ask for the intervention of the Lord in our Nation and in the world. Through the powerful intercession of Mary, His Mother and our own, we will ask the Jesus, the Prince of Peace, to bring peace into the growing climate of hatred and hostility which is engulfing us. We will ask Jesus, the Lord of Life, to bring an end to the scourge of legal abortion and halt the advance of the Culture of death.

We present below portions of a letter sent by Michael La Corte, the Executive Director the Blue Army, the Pontifical Association of the Faithful that has been assigned the responsibility by our Church to help people everywhere Learn, Live, and Spread the message of Fatima. This letter gives details about this extraordinary event:

******

One World Praying: Sunday October 18, 2009. Aired on EWTN TV 11:00am - 5:30pm EST

100,000,000 PRAYERS FOR LIFE AND PEACE

Dear Friend of Our Lady of Fatima,

...Pope John Paul II said, "The Message of Fatima is More Important Now than Ever!" ...And how prophetic that statement becomes with each passing day. The world is in serious trouble and it is because there is Too Much Sin and Too Little Reparation.

Troubles with North Korea, the Iran nuclear advancement program, unemployment, global recession, Israeli fears of annihilation, 50 million abortions a year, pandemics, cultural decay, ... name the problem and it is a result of turning our backs on God. The world thinks it can survive without God's help, too many believe that they or our governments know better than God. Governments that are run by politicians focused on keeping their jobs and gaining more power for themselves rather than focused on serving God, Country and Family.

God gave us the gift of freewill, thus we choose whether we want God to help us or to stay out of our lives. Take just one example, the removal of prayer from our schools by the US Supreme Court in 1962. Since then, among our children, violent crime has increased 500%, assault 500%, murder 500%, Sex among 13, 14, and 15 year olds 500%, teen pregnancy 750%, and the abortion rate...incalculably high. Scholastic Achievement Test (SAT) scores are so embarrassingly low that they have lowered the grading standard not once but twice so it will appear as if our children are doing as well or better than they did in the past.

So when you hear of tragedy in the schools ask yourself... did we un-invite God! Did we ask God to stay out of our schools!

As I speak about the Message of Fatima throughout the country I include this example among other examples of the rapid decay of our culture. Teachers often come up to me and thank me for letting people know the truth about so many of our schools. One teacher told me that she decided to, "buck the system" and she started her day helping her classroom know that God is real and that His will comes first... she prayed with her children. A student reported her to the principal and she was forced to stop.

At first I didn't think this was remarkable but then she told me..."Mike I work in a Catholic school." Yes, you read it right, she is a teacher in a Catholic school and she was stopped when she asked her children to start their day with a Prayer! I thought this was an anomaly... another teacher told me she was reprimanded for showing her Rosary in class and was told she had to remove a picture from her classroom of Pope Benedict XVI speaking to a child. Yes, again a Catholic School!

Governments answer... throw more money at the problem. God's answer... spiritual nourishment! Put God first not self and watch what happens!

Let's pray together for these kids who can't. Let's pray for these children that are taught that praying to God, the Blessed Mother, and that even private quiet prayer is offensive. Also, do me this favor, ask the kids you know that are in Catholic schools if they pray in school each day. If not, please see if you can find out why and let me know at SOUL@bluarmy.com if you don't have internet, ask a friend or write.

Again, this is just one example of one consequence of a world with too much sin and too little reparation. Fatima tells us that this leads to lost souls and wars so terrible that nations will be annihilated. Mother Theresa summed it up this way, "The Fruit of Abortion is Nuclear War."

But the Message of Fatima is a Message of Hope! I am optimistic. During the cold war no end and no solution was in sight, but millions and millions of Blue Army members and others prayed daily and performed other acts to repair the damage sin causes. Soviet Oppression that forced atheism on the unfortunate people of Russia and spread it to other nations was defeated not by our military or our government; it was defeated because we followed the Blessed Mother's plan for peace.

After billions of individual acts of reparation and the consecration of Russia the Russian government has converted from forced atheism. The Russian government now understands how necessary God is to a successful society. The Russian government is building Catholic Churches and other places of worship and they are reinstituting prayer in their schools.

Although current times appear to be difficult, I believe we can show the world God's path to peace and the salvation of souls. We can use our freewill to help bring about peace on earth, the salvation of souls, and a return to a sane God based culture. It will take a lot of work, a lot of sacrifice, the intercession of the Blessed Mother, and Divine intervention. We can do little or nothing or we can fight hard. I want to be one who fights hard. I pray you are also ready to give the battle to return to a God based culture your all!

I propose to you that we work together and with the help of the Blessed Mother offer 100 million prayers to Heaven for Life and Peace on October 18, 2009. How is it possible to teach so many and offer so many prayers in one day. Well, the truth is it can't be done without your help and the help of many others, but I believe you will discern, pray and conclude that this is a spiritual battle you want to fight and win, just as I have come to that conclusion.

One World Praying. Sunday October 18, 2009. EWTN TV 11:00am - 5:30pm EST. 100,000,000 Prayers for Life and Peace


---
The World Apostolate of Fatima/Blue Army is a worldwide public association of the faithful, responding to the requests that Our Blessed Mother made to three shepherd children in Fatima, Portugal in 1917, to help save souls and bring peace to the world. It promotes Eucharistic prayer and the Rosary, as well as penance, especially the generous acceptance of the duties of our state in life.

By Kenya Sinclair (CALIFORNIA NETWORK)
Protesters at Republican presidential candidate Donald Trump's New Mexico rally erupted in violent acts including the attempted stoning of police, glass bottles thrown at mounted units and their horses, burning shirts and more. LOS ANGELES, CA (Catholic Online) - ... continue reading
---

By Kenya Sinclair (CALIFORNIA NETWORK)
Illegal aliens continue to surge into the United States from the Southwest U.S. border, leading the U.S. Customs and Border Protection (CBP) units to announce record-breaking apprehensions in April, 2016. LOS ANGELES, CA (Catholic Online) - According to the U.S. ... continue reading
---

By Marshall Connolly (CALIFORNIA NETWORK)
The arresting officer in the Freddie Gray case, Edward Nero, has been declared "not guilty" by the judge in his criminal trial. Now, the community waits to see if violence will erupt or if the streets will remain quiet. LOS ANGELES, CA (California Network) - Officer ... continue reading
---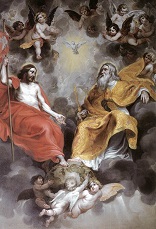 By Deacon Keith Fournier
'The mystery of the Most Holy Trinity is the central mystery of Christian faith and life. It is the mystery of God in himself. It is therefore the source of all the other mysteries of faith, the light that enlightens them. It is the most fundamental and essential ... continue reading
---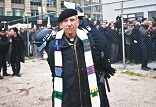 By Fr Frank Pavone
Father Berrigan was a radical figure who sent a total of almost seven years in prison. What many don't realize though is that his activism extended beyond the anti-war movement and into the anti-abortion movement. Believing in what he called a consistent ... continue reading
---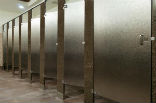 By David Drudge (CALIFORNIA NETWORK)
Under a new law, businesses in New York will be fined if they don't use a person's preferred pronoun when referring to them. This especially becomes a problem when it is understood there are at least 58 possible pronouns with at least five grammatical variations ... continue reading
---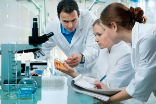 By Marshall Connolly (CALIFORNIA NETWORK)
The Federal Government has discovered the grocery list technology. This unlock apparently occurred recently as the Department of Agriculture sent encouraging, rapid-fire tweets to the public about how to use this remarkable new advancement. LOS ANGELES, CA (California ... continue reading
---

By David Drudge (CALIFORNIA NETWORK)
Texas is taking another step to becoming an independent Republic by recalling its gold and other precious metals home. A private company is planning to construct a bullion depository south of Houston, creating a virtual Ft. Knox for the state. LOS ANGELES, CA ... continue reading
---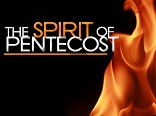 By Deacon Keith Fournier
I am one of countless thousands upon thousands whose life was profoundly changed by an experience, an encounter, with the Holy Spirit decades ago. I am old enough to remember when we who had this encounter were sometimes called Pentecostal Catholics. That ... continue reading
---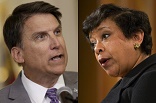 By Deacon Keith Fournier
If you rely on the main stream media for your news reports, you will not hear the truth of what is really happening in North Carolina. Much of the media uses Orwellian newspeak in its reports and has degenerated into a propaganda wing of the current ... continue reading
---
All U.S. News