Novak died of a malignant tumor at his Washington, D.C. home on Tuesday.
Novak was known for his ability to explain the feuds and factions of American politics with the help of his many inside sources.
WASHINGTON, D.C. (CNA) - The death of Robert Novak has led many to remember the career of the expert political journalist. Some noted his conversion to Catholicism later in life, with one former colleague calling it his "most important" change of heart.

Novak died of a malignant tumor at his Washington, D.C. home on Tuesday.

One half of the Evans-Novak "Inside Report," begun in 1963 with journalist Rowland Evans, Novak was known for his ability to explain the feuds and factions of American politics with the help of his many inside sources. For a long time he was co-host of the CNN debate show "Crossfire."

Though a political conservative, he opposed the 2003 U.S. invasion of Iraq. Later in 2003, he became the object of controversy for exposing the identity of a CIA agent married to retired diplomat John C. Wilson, who investigated and questioned the factual basis for the justifications of the war.

Tim Carney, a former employee of Novak, described the journalist's late-life conversion to Catholicism as "his most important change of heart."

"Brought up a secular Jew, and having lived seven decades as an agnostic, Novak entered the church in his 60s," Carney wrote at HumanEvents.com. "When I went to work for him, I was considering entering the Catholic Church as well. Novak pointed me to the priests who helped answer my remaining questions and cement my faith."

He reported that Novak told aspiring journalists to pick a different field if they aimed to change the world.

"But, by simply aiming to inform and to do his job as well he could, Novak changed the lives of his readers and those of us blessed to work with him."

Announcing his cancer diagnosis in his final column for the Chicago Sun-Times on September 7, 2008, he said his health problems first became manifest after he hit a pedestrian with his car. Tests later showed he had lost his left-side vision.

A biopsy revealed a major tumor, leading his oncologist to estimate that he had six months to a year to live.

"Being read your death sentence is like being a character in one of the old Bette Davis movies," Novak said. "I believe I was able to withstand this shock because of my Catholic faith, to which I converted in 1998."

Novak went into greater detail about his faith in his 2007 book "The Prince of Darkness: 50 Years Reporting in Washington."

Novak attended Christian services sporadically until the mid-1960s, but then stopped going to religious services for nearly 30 years.

In the early 1980s, a friend gave Novak Catholic literature after he came close to dying from spinal meningitis. Ten years later, his non-Catholic wife Geraldine persuaded him to join her at Mass at St. Patrick's Catholic Church in Washington D.C.

The celebrant, Fr. Peter Vaghi, was a former Republican lawyer and adviser to Sen. Pete Domenici (R-NM). He was also a former source for the Evans and Novak column.

Novak then started to go to Mass regularly and decided to convert a few years later. According to Novak, the turning point came when he visited Syracuse University in New York to lecture. Before he spoke he was seated at a dinner table near a young woman who wore a cross necklace. Novak asked her if she was Catholic, and she asked him the same.

Novak said that he had been going to Mass each Sunday for the last four years, but had not converted.

"Mr. Novak, life is short, but eternity is forever," the woman responded, thus moving the journalist to begin studying for the Rite of Christian Initiation of Adults, the rite by which people learn the Catholic faith. He was baptized at St. Patrick's in 1998. His wife was also baptized a Catholic.

Novak later recounted his conversion in an interview with a skeptical New York Times interviewer. He said he told her he believed the Holy Spirit was behind coincidences such as his former source becoming a priest.

"I consider this the only one true faith, so I believe the Holy Spirit led me to it," Novak said.


---
Founded in continued response to Pope John Paul II's call for a "New Evangelization," the Catholic News Agency (CNA) has been, since 2004, one of the fastest growing Catholic news providers to the English speaking world.
---
---
---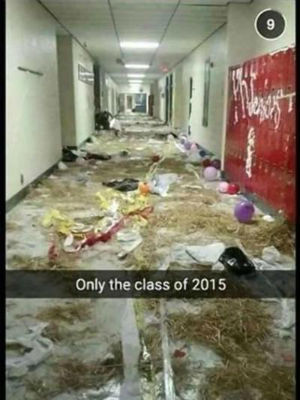 By Talia Ramos (NEWS CONSORTIUM)
One hundred senior high school students from Sequoyah High School in Madisonville, Tennessee were banned from graduation for misconduct after their involvement in a "trashy" prank at their school. The horrible prank, caught on camera, also resulted in the school ... continue reading
---

By Nikky Andres (NEWS CONSORTIUM)
On Nevada's fourth year of extreme drought, the state awaits the hot, dry, and long summer that will bring the risk of wildfires. According to the U.S. Drought Monitor, three of the five Great Basin states, which are Utah, Oregon and Nevada, are in 99 percent drought ... continue reading
---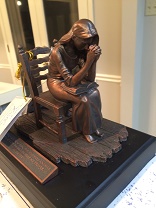 By Jennifer Hartline
I am sad for my country, and for the world. I grieve for the immorality that has become so commonplace and celebrated. I grieve for the family -- father, mother, and children -- as I watch it crumble and be slowly erased from our collective understanding. I ... continue reading
---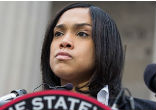 By Catholic Online (NEWS CONSORTIUM)
After the great tragedy of widespread rioting in Baltimore following the death of young black man Freddie Gray while in police custody, there is hope. The six police officers suspected in his death - three white and three black, now immediately face homicide ... continue reading
---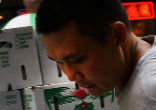 By Catholic Online (NEWS CONSORTIUM)
In spite of its next-door proximity to the United States, Mexico has lost the lead in send immigrants to the United States. Both China and India have increasingly been sending immigrants to American shores to work and live. LOS ANGELES, CA (Catholic Online) - ... continue reading
---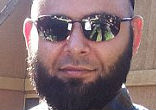 By Catholic Online (NEWS CONSORTIUM)
Thirty-year-old Elton Simpson, along with his 34-year-old roommate Nadir Soofi was shot dead by police at an anti-Islamist art contest near Dallas, Texas Sunday night. Both men were shot dead by police after they fired upon an unarmed security guard in the ... continue reading
---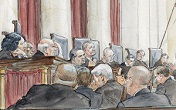 By Edwin Meese III & J. Kenneth Blackwell
Refusing to give effect to Congress's law would usher in an era where courts routinely let presidents rewrite statutes whenever the words Congress adopts does not produce outcomes the president likes. It will permanently cede legislative power to the executive ... continue reading
---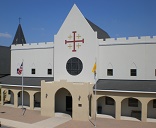 By Fr. Peter M. J. Stravinskas, Ph.D., S.T.D.
When Pope Urban II called for the First Crusade in 1095, he envisioned it as a defensive action, designed to liberate the Holy Land from the Muslims and to protect the lives of Christians living there and of pilgrims going there. It is interesting that what ... continue reading
---
By Catholic Online (NEWS CONSORTIUM)
According to a poll, a vast majority of Americans fear further racial unrest come the long, hot summer months. A whopping 96 percent of those surveyed feel that there will be further demonstrations and rioting later this year. LOS ANGELES, CA (Catholic Online) ... continue reading
---
By Talia Ramos (NEWS CONSORTIUM)
New research suggests that areas in the northern part of the United States have higher mortality rates for black Americans and the people were found to be more racist. Researchers from the University of Maryland, found that areas with more people Google searching the ... continue reading
---
All U.S. News