"It's hard to imagine how the Anglican Communion, as seriously compromised as it is, can ultimately hold together."
NEW YORK (Virtue On Line) - Consider the following headlines and news stories.

WASHINGTON: National Cathedral in Fiscal Squeeze...

MILWAUKEE: Episcopal Diocese considers selling camp. Preservation group alarmed...

PHILADELPHIA: Wapiti Camp Costs Diocese Millions as Parishes Close. Maryland-based summer camp may close...

Black Episcopal Churches in Deep Crisis Throughout US as Parishes Languish, Close. 50% of Black Episcopal Churches served by part-time clergy

WESTERN MICHIGAN: Bishop Closes Cathedral, Third Church Closed by Bishop Gepert

COLORADO: Largest Episcopal church in diocese leaves. O'Neill sues... O'Neill inhibits 14 clergy who left the diocese seven years ago

Bankruptcy of Liberalism as Three Episcopal Seminaries Face Closure and Restructuring

SEATTLE: Homosexual Dean in Hot Water over Cathedral. St. Mark's Cathedral falls $100,000 short of its pledging, prompting layoff of two priests from the staff. Angry parishioners force revelation that the cathedral dean receives more than $200,000 in annual salary and benefits. Dean fired.

DIOCESE OF OLYMPIA in Western Washington reports almost every parish in the Diocese has reported a decline in income during the past year.

SAN JOAQUIN: Diocese leaves the Episcopal Church... Jefferts Schori and David Booth Beers initiate Lawsuits...

Three Orthodox Dioceses Threaten to leave TEC Following the Lambeth Conference...

VIRGINIA: Twenty Parishes Leave Diocese and National Church. Lawsuits initiated...

SAN DIEGO: Nine Parishes Leave Diocese...Bishop Sues...

CONNECTICUT: "Ct.6" churches leave Diocese. Bishop Sues...

FLORIDA: Millions of dollars of Empty Properties lie fallow as 42 inhibited and deposed priests and parishes flee Bishop Howard's Embrace...

MINNESOTA: A chapter of Minneapolis church history closes...St. Thomas Episcopal Church, one of the first black Episcopal churches in the state, recently held a deconsecration service. A similar fate awaits St. Philip's Episcopal Church in St. Paul, another one of the state's first primarily black churches...

1,000 Episcopalians Weekly Flee Episcopal parishes across America...as TEC openly embraces pansexual behavior.

And the beat goes on.

Weekly, stories are being written of parish doors closing as bishops are facing aging and declining congregations with decreasing income for diocesan coffers. The average size congregation in the U.S. Episcopal Church is about 70; the average age is in the mid 60s.

Among the worst dioceses in free fall are Newark, Long Island, Pennsylvania, West Texas and Florida, to name but a few.

It is reliably reported that if it weren't for the Soper Fund, the Diocese of Washington would be in serious financial trouble. The bishop, in concert with the Diocesan Convention, takes over $1.2 million a year from the Soper Trust Fund to keep the diocese afloat, the diocesan budget revealed.

A number of dioceses and parishes are being supported by Trust Funds left by previous generations who would roll over in their graves if they knew how their money was being spent today.

On top of this, dioceses and the national church are spending millions on lawsuits, most of it going to David Booth Beers and his law firm. The National church will not say how much is being spent, despite two letters from four retired bishops asking, "Where is the Money Coming From?"

In an Open Letter to the Executive Council last year, the four bishops, including +Maurice M. Benitez, Bishop of Texas, Retired, + C.F. Allison, Bishop of South Carolina, Retired, +Alex D.Dickson, Bishop of West Tennessee, Retired and + William C. Wantland, Bishop of Eau Claire, Retired, bemoaned the rampant waste of money saying The Episcopal Church is already involved in expensive lawsuits. "Now the Executive Council is threatening even more legal action against four dioceses who affirm their membership in the One Holy, Catholic and Apostolic Church.

"Many formerly faithful Episcopalians, congregations and individuals have chosen to depart and affiliate elsewhere, including many who have gone to other Anglican Provinces. Some of you might not care about this tragic daily hemorrhaging of the life blood of the Episcopal Church, but we grieve over it."

Then the four bishops took the gloves off and said this: "We, in the name of the living God, declare that by litigation you may win possession of some buildings and land, but you will never get the people back by the most potent litigation that money can buy. The Episcopal Church has the capacity to bankrupt and destroy all of the congregations and dioceses that dare to meet the Episcopal Church in court. But that will not get the people back."

Then they asked: "We would like to know, where the money is coming from in order to conduct this litigation, especially in view of the fact that the program budget is being reduced because insufficient funds are being received from dioceses.

"We ask you, our Executive Council, to make a public report of how much money the Episcopal Church has spent in recent years on court costs and attorney fees in these extensive litigations. In what budget is it accounted for? Has any income from trust funds been used to support these litigations? How much and from which funds?

"How much compensation has the law firm of the Episcopal Church's chancellor, David Beers, received, for servicing this litigation? An open and transparent disclosure is crucially important to avoid speculation, rumors and consequent distrust of the Episcopal Church."

"We got an answer from two of the lawyers on Executive Council and they said they wouldn't tell us," Bishop Allison told VirtueOnline. "You can't help but be suspicious about the lack of transparency. Why should anyone send money to 815 (the National Church) if they refuse to tell you what they do with the money. Obviously it is going to enormous fees of lawyers and one has to raise that secrecy leaves one open to the conjecture that it is coming from sources that are not proper to tap, perhaps even illegal."

Not surprisingly, The Rev. Dr. Robert Munday, President of Nashotah House wrote an article recently in which he said the Archbishop of Canterbury seems to be acting under the assumption that the best way to keep the Anglican Communion together is to keep the Episcopal Church together. "He is remaining silent while the litigious Presiding Bishop crushes all dissent. American Conservatives are apparently supposed to reconcile themselves to being casualties in a war Rowan would like to pretend doesn't exist."

He added, "In reality, the only way to save the Anglican Communion is to discipline the Episcopal Church for its departure from Anglican Communion norms. The Archbishop of Canterbury can accomplish this discipline through his prerogative of invitations to the Lambeth Conference. The Primates can accomplish this discipline by censuring the American Church and limiting TEC's participation in the instruments of unity. If this does not happen, not only the Episcopal Church, but the Anglican Communion, will fly apart under the centrifugal forces of the orbit into which the anarchic deviations of the American Church have cast it-and it will happen sooner rather than later. Are you listening, Rowan?"

Apparently not. Lambeth is going to be an attempt to bring it altogether in a non-legislative, non-binding collegial manner, so voices can be heard, but temperatures (hopefully) not raised, but nothing of any substance voted on. It is the ABC's hope that prayer will change things, or at the very least keep the lid on until people go back home to continue doing exactly what they have always done.

In the case of Mrs. Jefferts Schori, it will be to continue to defy Lambeth (1998) 1:10 resolution, the Windsor Report, use money to buy allegiances and loyalty, sue any and everybody who dares to oppose her (and send in Bonnie Anderson, HOD president to embolden liberals in orthodox dioceses like Albany), depose Pittsburgh Bishop Robert Duncan without trial, depose Jack Iker (Ft. Worth) and Keith Ackerman (Quincy) if they start making moves out of The Episcopal Church.

In short, nothing will change. Liberal and revisionist dioceses will perform same-sex marriages with experimental rites, even though no General Convention has passed such a resolution authorizing them. The Presiding Bishop and the HOB will turn a blind eye.

The sub text is always the same - go after the orthodox and make their lives a living hell. They are finished, the New World Episcopal order has begun, and the Archbishop of Canterbury will be too busy trying to hold his own church - the Church of England -- together as it seems hell bent on coming apart over the issue of women being ordained to the episcopacy. Hundreds of priests are threatening to leave for Rome.

It's hard to imagine how the Anglican Communion, as seriously compromised as it is, can ultimately hold together. And, it would seem, Rowan Williams knows that.


---
Virtue Online, edited by David W. Virtue, is the Voice for global orthodox Anglicanism.

By Kenya Sinclair (CALIFORNIA NETWORK)
Native Americans say a French auction house should return their sacred objects set to go on sale, and they have an ally in Bishop James S. Wall of Gallup, N.M. Gallup, N.M. (CNA/EWTN News) - "My first reaction to this story was one of great sadness. It's tragic that ... continue reading
---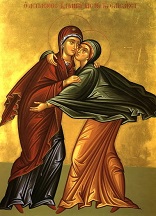 By Deacon Keith Fournier
In the Biblical account, this encounter immediately follows the visit of the Angel Gabriel to Mary and is a fruit of her humble obedient response to the word of God - which she was most certainly attuned to hearing. That response was not a onetime reaction. It ... continue reading
---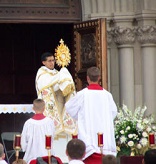 By Deacon Keith Fournier
We have received the Bread of Heaven. Let us choose to become what we consume. These Feasts are not just rituals on a Church calendar. They are invitations to encounter the Lord Jesus Christ, and then offer Him to a world waiting to be born anew. On this Feast of ... continue reading
---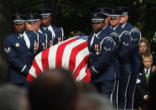 By Deacon Keith Fournier
I live in Chesapeake, a wonderful city in Southeastern Virginia where there are many members of the military. The parish I serve is an example of this. Every day, I witness the many sacrifices which military families make for our Nation. On this Memorial Day, I ... continue reading
---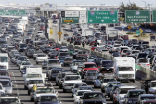 By Marshall Connolly (CALIFORNIA NETWORK)
We have money for perpetual war and can afford generous foreign aid, tax subsidies and cuts for the wealthy, but we cannot find the money to fix a pothole or repair a collapsing bridge. This is the sorry state of affairs U.S. infrastructure is in as we let the nation ... continue reading
---

By Kenya Sinclair (CALIFORNIA NETWORK)
Protesters at Republican presidential candidate Donald Trump's New Mexico rally erupted in violent acts including the attempted stoning of police, glass bottles thrown at mounted units and their horses, burning shirts and more. LOS ANGELES, CA (Catholic Online) - ... continue reading
---

By Kenya Sinclair (CALIFORNIA NETWORK)
Illegal aliens continue to surge into the United States from the Southwest U.S. border, leading the U.S. Customs and Border Protection (CBP) units to announce record-breaking apprehensions in April, 2016. LOS ANGELES, CA (Catholic Online) - According to the U.S. ... continue reading
---

By Marshall Connolly (CALIFORNIA NETWORK)
The arresting officer in the Freddie Gray case, Edward Nero, has been declared "not guilty" by the judge in his criminal trial. Now, the community waits to see if violence will erupt or if the streets will remain quiet. LOS ANGELES, CA (California Network) - Officer ... continue reading
---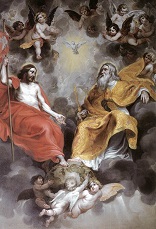 By Deacon Keith Fournier
'The mystery of the Most Holy Trinity is the central mystery of Christian faith and life. It is the mystery of God in himself. It is therefore the source of all the other mysteries of faith, the light that enlightens them. It is the most fundamental and essential ... continue reading
---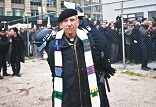 By Fr Frank Pavone
Father Berrigan was a radical figure who sent a total of almost seven years in prison. What many don't realize though is that his activism extended beyond the anti-war movement and into the anti-abortion movement. Believing in what he called a consistent ... continue reading
---
All U.S. News