Yemeni forces give IS tips on how to avoid airstrikes
Evil minds think alike, as two of the world's most deadly terrorist organizations have apparently joined forces in the tumult facing Iraq. The Yemen branch of al-Qaeda has given a "shout out" to Islamic State, who have been busy waging their war of terror in Northern Iraq. "We announce solidarity with our Muslim brothers in Iraq against the crusade. Their blood and injuries are ours and we will surely support them," the Yemen-based branch of al-Qaeda in the Arabian Peninsula, or AQAP has been quoted as saying.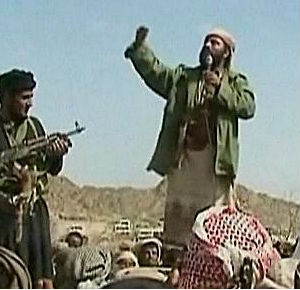 A screenshot from an AQAP propaganda video apparently shows the Yemen-based terrorist group's leader, Nasir al-Wuhayshi, addressing fighters.
LOS ANGELES, CA (Catholic Online) - "We stand by the side of our Muslim brothers in Iraq against the American and Iranian conspiracy and their agents of the apostate Gulf rulers."

The statement went on to offer IS fighters tips on how to avoid airstrikes.

SAVE Iraqi Christians from Genocide --


"Based on our experience with drones, we advise our brothers in Iraq to be cautious about spies among them because they are a key factor in setting goals; be cautious about dealing with cellphones and internet networks; do not gather in large numbers or move in large convoys; spread in farms or hide under trees in the case of loud humming of warplanes; and dig sophisticated trenches because they reduce the impact of shelling," the statement said.
The Obama White House considers AQAP the most active of the various al-Qaeda affiliates, and has long conducted a campaign of drone strikes against the group.
IS in the meantime has been viewed as a growing threat to the United States. Islamic State leader Ibrahim al-Badri (aka Abu Bakr al-Baghdadi) warned the U.S. last January that the group would soon be "in direct confrontation" with America. These threats have increased since the airstrikes began this month.
A recent video from IS vows that it will attack Americans "in any place" vowing that "we will drown all of you in blood."
A video depicting the beheading of an American journalist who went missing in Syria in 2012 was released this week. The video warned Obama that his actions "will result in the bloodshed of your people."
In either case, if this announcement is official, it would be a significant development. Al-Qaeda leader Ayman al-Zawahiri publicly disavowed ISIS last year, after al-Badri made a bid for leadership of all al-Qaeda elements among the anti-Assad forces in Syria.
The presumably Pakistan-based Zawahiri declared the al-Nusrah Front to be the only al-Qaeda affiliate engaged in the anti-Assad campaign, and instructed al-Badri to stick to Iraq. The order was ignored, and ISIS continued its violent operations in both Syria and Iraq.
Since ISIS in June declared a "caliphate" across areas in controls in both countries and called on Muslims everywhere to pledge loyalty to al-Badri, now operating under the name of "Caliph Ibrahim" - observers have been closely watching the response from al-Qaeda and other jihadist groups.
Al-Nusrah and other groups quickly rejected the caliphate declaration, as did some leading radical Sunni figures, including the Qatar-based cleric Yusef al-Qaradawi, the Muslim Brotherhood's spiritual leader. AQAP's response has been awaited, as has one from Zawahiri himself.
---
Copyright 2017 - Distributed by THE CALIFORNIA NETWORK
Pope Francis Prayer Intentions for DECEMBER 2016
Universal:
End to Child-Soldiers: That the scandal of child-soldiers may be eliminated the world over.
Evangelization:
Europe: That the peoples of Europe may rediscover the beauty, goodness, and truth of the Gospel which gives joy and hope to life.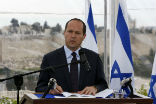 By David Drudge (CALIFORNIA NETWORK)
The mayor of Jerusalem has praised Donald Trump while criticizing President Obama in a video. LOS ANGELES, CA (California Network) -- The mayor of Jerusalem, Nir Barkat, has launched an online campaign to encourage Israelites to sign a letter asking President Trump to ... continue reading
---

By Marshall Connolly (CALIFORNIA NETWORK)
Would you spit on the cross if a weapon were held to your head? This was the choice offered to one Iraqi woman threatened by ISIS terrorists. LOS ANGELES, CA (California Network) - As more territory is reclaimed from ISIS hands, stories of their atrocities are ... continue reading
---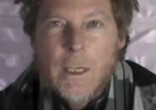 By Kenya Sinclair (CALIFORNIA NETWORK)
A heartbreaking video was released on YouTube, revealing two hostages' desperation to escape their fates. LOS ANGELES, CA (Catholic Online) - "My name is Timothy John Weekes. My father's name is Mervin Dawson Weekes. My mother's name is Mary Jane Weekes. I am a teacher ... continue reading
---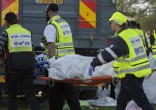 By Kenya Sinclair (CALIFORNIA NETWORK)
An East Jerusalem terrorist attempted to recreate the Christmas Market Massacre by attacking a bus of soldiers with a truck. LOS ANGELES, CA (Catholic Online) - According to the Times of Israel, several young soldiers were standing beside a bus at a popular tourist ... continue reading
---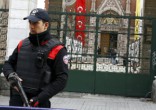 By Kenya Sinclair (CALIFORNIA NETWORK)
Bishop Ruben Tierrablanca Gonzalez, an apostolic vicar of Istanbul, shared the fear rippling among Turkey's Catholics. LOS ANGELES, CA (Catholic Online) - Ongoing attacks aimed at churches in Turkey have led to an increase in government protection, but after several ... continue reading
---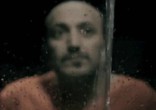 By Monique Crawford (CALIFORNIA NETWORK)
In their latest desperate attempt to strike fear into their enemies, ISIS released a propaganda film featuring new tortures. LOS ANGELES, CA (Catholic Online) - The disgusting video, titled "The Convoy of Light," was released by the terrorist group an a desperate ... continue reading
---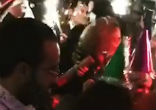 By Abigail James (CALIFORNIA NETWORK)
A gunman opened fire on an Istanbul nightclub holding 600 innocent people early New Year's day. LOS ANGELES, CA (Catholic Online) - One-hundred-and-eighty bullets rained out of the gunman's AK-47 in just under seven minutes. Thirty-nine people were murdered, and 70 ... continue reading
---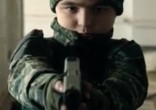 By Kenya Sinclair (CALIFORNIA NETWORK)
In a disgusting and heartbreaking new video titled "My Father Told Me," boys brainwashed then trained by the terrorist group ISIS are seen hunting down and killing bound prisoners. LOS ANGELES, CA (Catholic Online) - The gruesome 34-minute video reveals life as a Cub ... continue reading
---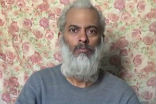 By Marshall Connolly, (California Network)
A video featuring Fr. Tom Uzhunnalil has been released following Christmas, and in it the priest appeals directly to Pope Francis for his life. Have we forgotten about Fr. Tom? LOS ANGELES, CA (California Network) -- A video with Fr. Tom Uzhunnalil has been released by ... continue reading
---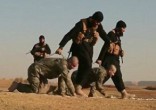 By Kenya Sinclair (CALIFORNIA NETWORK)
In a disgusting video titled "The Cross Shield," two Turkish Army soldiers are treated like animals before their brutal murders. LOS ANGELES, CA (Catholic Online) - <i>Editor's Note: The contents of the following link are of a graphic nature. Please click ... continue reading
---
All Middle East News