Area as far away as Baghdad could be flooded if dam ruptures
Kurdish fighters, or Peshmerga are currently engaged in a strategic battle with Islamic state fighters over the Mosul Dam in northern Iraq. Peshmerga have fired mortars and explosives at extremist militants this past weekend as the battle to retake the strategic dam rages on.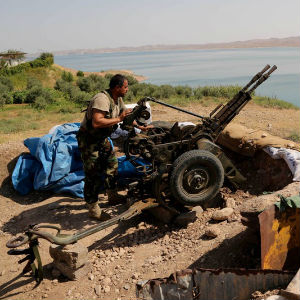 The U.S. military confirmed a mix of fighter jets and drones carried out nine airstrikes on Saturday near Mosul and the Kurdish regional capital of Irbil.
LOS ANGELES, CA (Catholic Online) - While the Peshmerga had taken over the eastern side of the structure, clashes were ongoing over the western side.

Both sides face a daunting challenge: fighting a fierce offensive to retake the dam without damaging it. There is growing concern that the facility is not maintained and could rupture. A failure of the dam would be catastrophic, resulting in flooding all the way to Baghdad, one official said on condition of anonymity.

SAVE Iraqi Christians from Genocide --


Iraq's largest hydroelectric dam, the facility on the Tigris River about 31 miles north of the city of Mosul is a key source of electricity, irrigation and flood protection.
ISIS fighters seized it earlier this month. They were digging in to keep their grip, using snipers, land mines and other explosives in their efforts to fend off advancing forces.
The United States estimates there may be up to 400 ISIS fighters in and around the dam complex. Members of the Peshmerga says they ar3e worried that the militants could try to sabotage the dam.
Islamic State operatives have set up high-powered explosives around buildings and detonated them, Kurdish Intelligence chief Masrour Barzani said.
"We believe our Peshmerga can take (the dam) back because this is something very, very dangerous," Barzani said.
U.S. military forces used "a mix of fighter, bomber, attack and remotely piloted aircraft to successfully conduct airstrikes near the Mosul Dam," according to U.S. Central Command.
President Barack Obama justified the airstrikes in a letter to Congress.
"These military operations will be limited in their scope and duration as necessary to support the Iraqi forces in their efforts to retake and establish control of this critical infrastructure site," the letter read.
"The failure of the Mosul Dam could threaten the lives of large numbers of civilians, endanger U.S. personnel and facilities, including the U.S. Embassy in Baghdad, and prevent the Iraqi government from providing critical services to the Iraqi populace," it continued.
The U.S. military confirmed a mix of fighter jets and drones carried out nine airstrikes on Saturday near Mosul and the Kurdish regional capital of Irbil. On Sunday, the U.S. military conducted 14 airstrikes in Iraq, damaging or destroying ISIS militants' vehicles, armored personnel carriers and a checkpoint, Central Command.
---
Copyright 2016 - Distributed by THE CALIFORNIA NETWORK
Pope Francis Prayer Intentions for August 2016
Universal:
Sports: That sports may be an opportunity for friendly encounters between peoples and may contribute to peace in the world.
Evangelization:
Living the Gospel: That Christians may live the Gospel, giving witness to faith, honesty, and love of neighbor.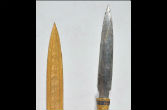 By Kenya Sinclair (CALIFORNIA NETWORK)
The mummy of King Tutankhamen, widely known as King Tut, was carefully unwrapped and certain surprising treasures were discovered. LOS ANGELES, CA (Catholic Online) - A dagger made from an unusual metal was discovered carefully wrapped in King Tut's tomb.With help from ... continue reading
---

By Marshall Connolly (CALIFORNIA NETWORK)
Is this the Holy Hand Grenade of Antioch? A suspicious object which archaeologists say is a hand grenade, has been publicized by Israeli antiquities curators. The object was retrieved from the Mediterranean coast by a power plant worker. LOS ANGELES, CA (California ... continue reading
---

By Kenya Sinclair (CALIFORNIA NETWORK)
Kayla Mueller's parents speak out against Doctors Without Borders (DWB), which refused to negotiate for their daughter's release. LOS ANGELES, CA (Catholic Online) - Kayla Mueller's parents, Marsha and Carl Mueller, told ABC News DWB refused to negotiate for their ... continue reading
---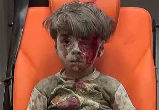 By Kenya Sinclair (CALIFORNIA NETWORK)
The air is thick with dust and the ground is littered with debris. Buildings are crumbling and the sound of warplanes no longer send Syria's people running.This is the norm for Syria's citizens and her children are the most innocent of the victims. LOS ANGELES, CA ... continue reading
---

By Marshall Connolly (CALIFORNIA NETWORK)
It may be the tragedy of the 21st century, and it's still ongoing, but most of the world seems to have forgotten. Two years ago, there was a massive outpouring of support for Christians in Syria and Iraq. Today, there's no more mention of them. What happened? LOS ... continue reading
---

By Kenya Sinclair (CALIFORNIA NETWORK)
Syrian and Russian forces continue to bombard Syria with continuous airstrikes but Carmelite nuns refuse to leave their convent. LOS ANGELES, CA (Catholic Online) - According to the <a ... continue reading
---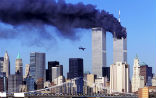 By David Drudge (CALIFORNIA NETWORK)
Islam, the "religion of peace" has killed over 1,000 people and injured nearly another 2,000 in the past 30 days alone. The peaceful religion of Islam makes one shiver to think what a hostile religion would do. Buddhism.Christianity.Islam.Hinduism.Taoism.One of these ... continue reading
---
By David Drudge (CALIFORNIA NETWORK)
There's new evidence that Obama's $400 million payment to Iran was ransom money. One of the hostages freed by Obama's timely payment told "The Intelligence Report" that their captors said they were waiting on another plane, referring to the money. LOS ANGELES, CA ... continue reading
---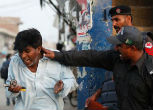 By Kevin J. Jones (CNA/EWTN News)
Religious freedom is for non-Muslims in the Middle East, too, a Syrian Catholic leader said in a strong warning about the future of the region's Christians and about the "Machiavellian" nature of Western foreign policy. Toronto, Canada (CNA/EWTN News) - "My friends, ... continue reading
---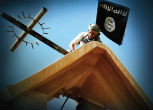 By Kenya Sinclair (CALIFORNIA NETWORK)
This month's issue of the Islamic State's English-language magazine, Dabiq, featured an article on why Jesus is a "slave of Allah." LOS ANGELES, CA (Catholic Online) - According to the magazine, which can be read in full at Heavy.com, radicals truly believe everyone, ... continue reading
---
All Middle East News