One mother's horrified testimony tells of dogs feasting on dead bodies in streets
Humanity and sanity has all but fled in parts of the Middle East . One horrified mother has told reporters that Islamic State members have paraded through villages with the severed heads of their victims. Hungry dogs have taken to eaten the corpses of the freshly executed on streets. The horror, the horror -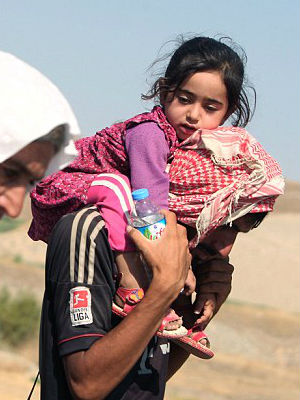 Humanity and sanity has all but fled in parts of the Middle East .
LOS ANGELES, CA (Catholic Online) - Her face battered by the sun after days hiding in the mountains, the woman says she witnessed the Islamic State fighters cut the head of one man just feet from her -- using a knife.


She also told reporters that she had seen militants sever the heads of men in her village and then parade them in front of the victims' families on the hoods of captured vehicles. She saw at least five heads severed and paraded in front of villagers.

SAVE Iraqi Christians from Genocide --
Yet another witness said that the women would be "better off dead" than captured by the militants due to what was being done to them.
The Islamic State continues their sweep through northern Iraq. Escaped Yazidi survivors, fleeing into the Sinjar Mountains now fear their cover will be blown, transforming the desolate mountain plain into a killing field. 
The woman said that she and her family had made it to the safety of Kurdistan after walking from the mountain for 12 hours, guided by Kurdish fighters.
Still other Yazidis took a far longer journey into the camps of Turkey.
One survivor spoke of seeing up to 1,000 bodies lying on the mountainside scorching underneath the scalding summer sun. The smell was appalling, he said.
Another told of a pregnant woman being executed -- her stomach cut open by black-uniformed Islamic State militants.
"Many people have died on the mountain, many people are close to dying, they are alive but not living," one father of three said.
"We thought we would be safe in the mountains but it is a different danger there . from starving or dying of thirst as well as from the bullet.
"Some people, especially the old, are too weak to try to walk so they can try to escape - they will die there either from a bullet or from a shortage of the things that makes life possible.
"People know if they try to escape and take the wrong path then they will be taken and killed if they are men, if they are women or girls, they will be taken .
"They are doing bad things to women. Some people say it would be better for them to be dead."
Help save Christians from this brutality, act now!
---
Copyright 2017 - Distributed by THE CALIFORNIA NETWORK
Pope Francis Prayer Intentions for DECEMBER 2016
Universal:
End to Child-Soldiers: That the scandal of child-soldiers may be eliminated the world over.
Evangelization:
Europe: That the peoples of Europe may rediscover the beauty, goodness, and truth of the Gospel which gives joy and hope to life.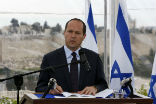 By David Drudge (CALIFORNIA NETWORK)
The mayor of Jerusalem has praised Donald Trump while criticizing President Obama in a video. LOS ANGELES, CA (California Network) -- The mayor of Jerusalem, Nir Barkat, has launched an online campaign to encourage Israelites to sign a letter asking President Trump to ... continue reading
---

By Marshall Connolly (CALIFORNIA NETWORK)
Would you spit on the cross if a weapon were held to your head? This was the choice offered to one Iraqi woman threatened by ISIS terrorists. LOS ANGELES, CA (California Network) - As more territory is reclaimed from ISIS hands, stories of their atrocities are ... continue reading
---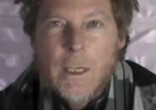 By Kenya Sinclair (CALIFORNIA NETWORK)
A heartbreaking video was released on YouTube, revealing two hostages' desperation to escape their fates. LOS ANGELES, CA (Catholic Online) - "My name is Timothy John Weekes. My father's name is Mervin Dawson Weekes. My mother's name is Mary Jane Weekes. I am a teacher ... continue reading
---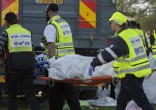 By Kenya Sinclair (CALIFORNIA NETWORK)
An East Jerusalem terrorist attempted to recreate the Christmas Market Massacre by attacking a bus of soldiers with a truck. LOS ANGELES, CA (Catholic Online) - According to the Times of Israel, several young soldiers were standing beside a bus at a popular tourist ... continue reading
---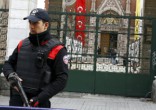 By Kenya Sinclair (CALIFORNIA NETWORK)
Bishop Ruben Tierrablanca Gonzalez, an apostolic vicar of Istanbul, shared the fear rippling among Turkey's Catholics. LOS ANGELES, CA (Catholic Online) - Ongoing attacks aimed at churches in Turkey have led to an increase in government protection, but after several ... continue reading
---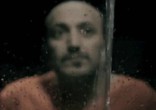 By Monique Crawford (CALIFORNIA NETWORK)
In their latest desperate attempt to strike fear into their enemies, ISIS released a propaganda film featuring new tortures. LOS ANGELES, CA (Catholic Online) - The disgusting video, titled "The Convoy of Light," was released by the terrorist group an a desperate ... continue reading
---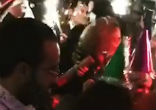 By Abigail James (CALIFORNIA NETWORK)
A gunman opened fire on an Istanbul nightclub holding 600 innocent people early New Year's day. LOS ANGELES, CA (Catholic Online) - One-hundred-and-eighty bullets rained out of the gunman's AK-47 in just under seven minutes. Thirty-nine people were murdered, and 70 ... continue reading
---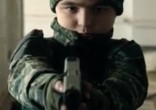 By Kenya Sinclair (CALIFORNIA NETWORK)
In a disgusting and heartbreaking new video titled "My Father Told Me," boys brainwashed then trained by the terrorist group ISIS are seen hunting down and killing bound prisoners. LOS ANGELES, CA (Catholic Online) - The gruesome 34-minute video reveals life as a Cub ... continue reading
---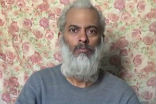 By Marshall Connolly, (California Network)
A video featuring Fr. Tom Uzhunnalil has been released following Christmas, and in it the priest appeals directly to Pope Francis for his life. Have we forgotten about Fr. Tom? LOS ANGELES, CA (California Network) -- A video with Fr. Tom Uzhunnalil has been released by ... continue reading
---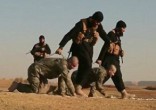 By Kenya Sinclair (CALIFORNIA NETWORK)
In a disgusting video titled "The Cross Shield," two Turkish Army soldiers are treated like animals before their brutal murders. LOS ANGELES, CA (Catholic Online) - <i>Editor's Note: The contents of the following link are of a graphic nature. Please click ... continue reading
---
All Middle East News