While monotheistic, Yazidis worship a 'peacock angel' and observe both Christianity and Islam
Actively persecuted by Islamic State, nearly 40,000 Yazidis - perhaps the vast majority of people who still practice this religion are trapped on the top of Mount Sinjar with few resources. "These innocent families are faced with a horrible choice," President Obama said in a recent speech. \"Descend the mountain and be slaughtered, or stay and slowly die of thirst and hunger.\" Just who are the Yazidi, whose number are reported as low as 50,000?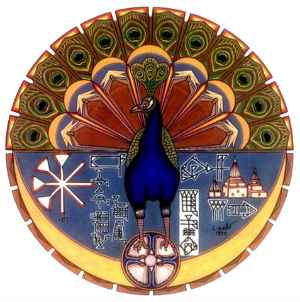 They have been unjustly denounced as devil-worshippers as the Yazidis revere an angel who, their tradition holds, refused to obey God.
LOS ANGELES, CA (Catholic Online) - The Yazidis are one of the world's smallest and oldest monotheistic religious minorities. Considered a pre-Islamic sect, the Yazidi draws from Christianity, Judaism and the ancient monotheistic religion of Zoroastrianism. People cannot convert to the religion, only born into it.

Yazidis worship one God and honor seven angels. However, unlike Muslims and Christians, they reject the idea of sin, the devil and hell itself.

SAVE Iraqi Christians from Genocide --

They have been unjustly denounced as devil-worshippers as the Yazidis revere an angel who, their tradition holds, refused to obey God.

Persecuted throughout history, the most recent example prior to the Islamic States' efforts, happened in the U.S. war in Iraq. More than 700 people were killed when suicide bombers attacked a Yazidi village in 2007. Before that, they were targeted for centuries under the rule of the Ottoman Empire.

Both President Obama and U.S. Secretary of State John Kerry warn that if the Yazidis are not protected, their slaughter could quickly escalate to a genocide.

The U.S. has since sent them humanitarian airdrops. Obama has authorized airstrikes against the Islamic State fighters who are threatening the Yazidis there.


The U.S. State Department's 2013 International Religious Freedom Report estimates that approximately 500,000 Yazidis live in the northern Iraq, accounting for less than one percent of the country's population. Another 200,000 live in other parts of the world.
Like the Kurds, Yazidis mostly reside in Iraq's north, many in the town of Sinjar in northwestern Nineveh province, bordering Iraq's Kurdish region.
Yazidis also live in Turkey, Syria, Armenia, Iran and parts of the Caucasus region. Yazidis speak Kurdish and are of Kurdish descent, but most see themselves as ethnically distinctive.
In the meantime, before the recent targeting by IS, some say as many as half of Iraq's Christians fled the country at the start of the U.S. war in 2003. Al Qaeda in Iraq, which preceded ISIS, brutally targeted the country's Christian minority.
Christian leaders and nongovernmental organizations estimate that there are approximately 500,000 Christians in Iraq - a that figure has declined by nearly 300,000 in the last five years. At one point there were over a million Christians living in Iraq, according to the State Department.
---
Copyright 2016 - Distributed by THE CALIFORNIA NETWORK
Pope Francis Prayer Intentions for NOVEMBER 2016
Universal:
Countries Receiving Refugees: That the countries which take in a great number of displaced persons and refugees may find support for their efforts which show solidarity.
Evangelization:
Collaboration of Priests and Laity: That within parishes, priests and lay people may collaborate in service to the community without giving in to the temptation of discouragement.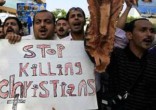 By Kenya Sinclair (CALIFORNIA NETWORK)
A Christian charity and watchdog group reported Coptic Christians in Egypt have become the latest victims of radical Islamists. LOS ANGELES, CA (Catholic Online) - According to International Christian Concern (ICC), the village of Manshiet El-Naghamish was attacked by ... continue reading
---
By Marshall Connolly (CALIFORNIA NETWORK)
An unusual jar has made its debut in Israel. The formerly-shattered clay vessel is topped with a figurine that looks curiously like "The Thinker." LOS ANGELES, CA (California Network) -- "An ancient clay vessel has been presented to the world by the Israeli Antiques ... continue reading
---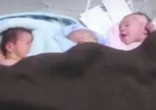 By Kenya Sinclair (CALIFORNIA NETWORK)
Air raids have been conducted in Syria for months but one of the most recent strikes hit a hospital, leaving doctors scrambling to save babies trapped in incubators. LOS ANGELES, CA (Catholic Online) - According to Aljazeera, the Syrian Observatory for Human Rights ... continue reading
---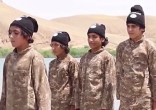 By Kenya Sinclair (CALIFORNIA NETWORK)
A teenager recruited by ISIS, said to belong to the "Cubs of the Caliphate," killed his entire family by mistake. LOS ANGELES, CA (Catholic Online) - According to Iraq News, a local source told Alsumaria News that the teen was a Cub of the Caliphate, children raised ... continue reading
---

By Marshall Connolly (CALIFORNIA NETWORK)
As children return home to their villages in northern Iraq, they are expected to take a very important class. How they do in that class will determine if they live or die. LOS ANGELES, CA (California Network) - No class in the world is as serious as the one offered to ... continue reading
---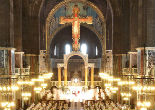 By Kenya Sinclair (CALIFORNIA NETWORK)
As ISIS is cleared from Christian cities in the Middle East, the faithful are finally able to reconvene for Mass. LOS ANGELES, CA (Catholic Online) - Late last month, Christians were able to celebrate their first Mass in a <a ... continue reading
---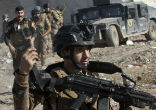 By Kenya Sinclair (CALIFORNIA NETWORK)
In the city of Mosul, ISIS has been struggling to maintain its hold. LOS ANGELES, CA (Catholic Online) - Iraqi forces have been clearing bombs and other traps as they make their way through Mosul and its surrounding cities.Terrorists are getting antsy and desperate, ... continue reading
---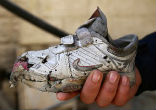 By Kenya Sinclair (CALIFORNIA NETWORK)
In the Syrian rebel-held city of Harasta, children were slaughtered by a bombing believed to have been deployed by President Bashar al-Assad. LOS ANGELES, CA (Catholic Online) - At a nursery school in Harasta, children played on indoor playground equipment, pushed ... continue reading
---

By Marshall Connolly (CALIFORNIA NETWORK)
Abu Bakr Al-Baghdadi is ordering his men to fight to the death in Mosul. Suicide bombers and lone wolves have been encouraged to attack. It's the kind of orders that desperate leaders issue. Baghdadi is thought to be in Mosul himself. LOS ANGELES, CA (California ... continue reading
---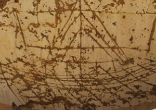 By Kenya Sinclair (CALIFORNIA NETWORK)
Archaeologists are hard at work to uncover the secrets of ancient tombs across Egypt - but what they just discovered may have great implications. LOS ANGELES, CA (Catholic Online) - A 3,800-year-old tomb in Egypt is still spilling secrets as over 120 images adorning ... continue reading
---
All Middle East News