Soldiers turn around and sell barrels of crude for as little as $25 to foreign businessmen
The militant Islamist group ISIS is thoroughly enjoying the spoils of war in its campaign against Iraq. Rebel soldiers are turning around and selling crude oil to foreign businessmen for as little as $25 a barrel. ISIS is raising as much as $1 million daily as the war in Iraq drags on .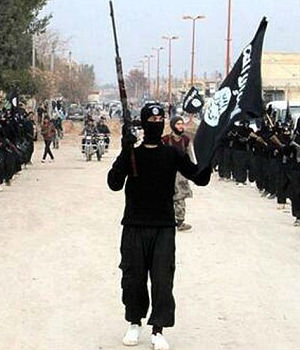 There are reports of handcuffed, blindfolded and burned bodies being dumped into a ravine near Mosul, Iraq's second city, which was overrun by ISIS on June 9.
LOS ANGELES, CA (Catholic Online) - Kurdish businessmen, in addition to those in Turkey and Iran are eagerly buying this misbegotten oil straight up in order to maintain their economies. 

Declaring themselves the Islamic State's caliphate, ISIS are smuggling the resources from Iraqi oilfields into Turkey and Iran where they turn it around for a hefty profit.

Come join the fight against world hunger by going here --


There's blame enough to go around on both sides of the conflict. The Iraqi government is now being accused of killing 255 Sunni prisoners in retaliation for the ISIS advance, which has seen them take large swathes of the country.
Oil analysts think the fighters are taking the oil from plains south of Mosul and transporting it in tankers in order to turn it into diesel and petrol.
The majority of the looting is taking place in the town of Tuz Khurmatu on the fringes of the Kurdish region.
Iraqi oil industry analyst, Shwan Zulal said the militants were using their control of a 150-mile swathe of territory to take crude oil from some of Iraq's prime oil assets.
"In some ways it's as easy for ISIS as digging a hole and letting the oil run before siphoning it off into tankers for transportation and Baiji is a huge complex that it may not fully control but it can take supplies," he told newspaper reporters.
In the meantime, Human Rights Watch brought to light reports of Iraqi armed guards breaking prisoners' arms and legs and then shooting them in the head. There are also reports of guards tossing grenades into cells with inmates inside. It was claimed that eight of the victims were boys who were less than 18 years old.
The attacks were thought to be retaliation by the Iraqi forces after ISIS took huge swathes of the country with little or no resistance.
ISIS has also reportedly added to the chaos around its lightning advance last month by letting inmates loose from Iraqi jails, in the hope they would join their insurgency.
Human Rights Watch listed five incidents where Iraqi forces are believed to have carried out the killings, drawing on testimonies from government workers, hospital staff and lawyers.
There are reports of handcuffed, blindfolded and burned bodies being dumped into a ravine near Mosul, Iraq's second city, which was overrun by ISIS on June 9.
Still another report tells of guards bursting into prison cells and opening fire with AK-47s, killing more than 50 people, including teenage boys.
Human Rights Watch also cites testimonies that prisoners whom Iraqi officials said died in crossfire were in fact killed "execution-style" by vengeful commanders after an assault. "Gunning down prisoners is an outrageous violation of international law," a group spokesman said.
"While the world rightly denounces the atrocious acts of ISIS, it should not turn a blind eye to sectarian killing sprees by government and pro-government forces."
---
Copyright 2017 - Distributed by THE CALIFORNIA NETWORK
Pope Francis Prayer Intentions for DECEMBER 2016
Universal:
End to Child-Soldiers: That the scandal of child-soldiers may be eliminated the world over.
Evangelization:
Europe: That the peoples of Europe may rediscover the beauty, goodness, and truth of the Gospel which gives joy and hope to life.

By Marshall Connolly (CALIFORNIA NETWORK)
Would you spit on the cross if a weapon were held to your head? This was the choice offered to one Iraqi woman threatened by ISIS terrorists. LOS ANGELES, CA (California Network) - As more territory is reclaimed from ISIS hands, stories of their atrocities are ... continue reading
---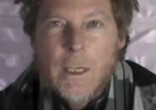 By Kenya Sinclair (CALIFORNIA NETWORK)
A heartbreaking video was released on YouTube, revealing two hostages' desperation to escape their fates. LOS ANGELES, CA (Catholic Online) - "My name is Timothy John Weekes. My father's name is Mervin Dawson Weekes. My mother's name is Mary Jane Weekes. I am a teacher ... continue reading
---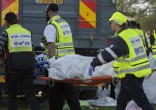 By Kenya Sinclair (CALIFORNIA NETWORK)
An East Jerusalem terrorist attempted to recreate the Christmas Market Massacre by attacking a bus of soldiers with a truck. LOS ANGELES, CA (Catholic Online) - According to the Times of Israel, several young soldiers were standing beside a bus at a popular tourist ... continue reading
---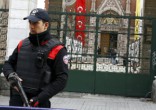 By Kenya Sinclair (CALIFORNIA NETWORK)
Bishop Ruben Tierrablanca Gonzalez, an apostolic vicar of Istanbul, shared the fear rippling among Turkey's Catholics. LOS ANGELES, CA (Catholic Online) - Ongoing attacks aimed at churches in Turkey have led to an increase in government protection, but after several ... continue reading
---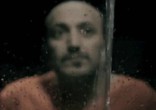 By Monique Crawford (CALIFORNIA NETWORK)
In their latest desperate attempt to strike fear into their enemies, ISIS released a propaganda film featuring new tortures. LOS ANGELES, CA (Catholic Online) - The disgusting video, titled "The Convoy of Light," was released by the terrorist group an a desperate ... continue reading
---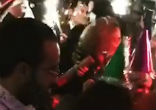 By Abigail James (CALIFORNIA NETWORK)
A gunman opened fire on an Istanbul nightclub holding 600 innocent people early New Year's day. LOS ANGELES, CA (Catholic Online) - One-hundred-and-eighty bullets rained out of the gunman's AK-47 in just under seven minutes. Thirty-nine people were murdered, and 70 ... continue reading
---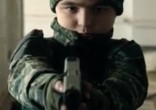 By Kenya Sinclair (CALIFORNIA NETWORK)
In a disgusting and heartbreaking new video titled "My Father Told Me," boys brainwashed then trained by the terrorist group ISIS are seen hunting down and killing bound prisoners. LOS ANGELES, CA (Catholic Online) - The gruesome 34-minute video reveals life as a Cub ... continue reading
---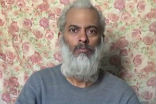 By Marshall Connolly, (California Network)
A video featuring Fr. Tom Uzhunnalil has been released following Christmas, and in it the priest appeals directly to Pope Francis for his life. Have we forgotten about Fr. Tom? LOS ANGELES, CA (California Network) -- A video with Fr. Tom Uzhunnalil has been released by ... continue reading
---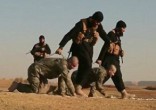 By Kenya Sinclair (CALIFORNIA NETWORK)
In a disgusting video titled "The Cross Shield," two Turkish Army soldiers are treated like animals before their brutal murders. LOS ANGELES, CA (Catholic Online) - <i>Editor's Note: The contents of the following link are of a graphic nature. Please click ... continue reading
---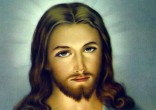 By Kenya Sinclair (CALIFORNIA NETWORK)
God is all-powerful, all-knowing and all-encompassing, so when Muslim refugees began to experience visitations from Christ, it came as no surprise that they were forever changed. LOS ANGELES, CA (Catholic Online) - Nizar Shaheen, the host of Light for the Nations - a ... continue reading
---
All Middle East News