By Catholic Online (NEWS CONSORTIUM)
7/2/2013 (2 years ago)
Catholic Online (www.catholic.org)
Is the Syrian Free Army filled with jihadists?
With the martyrdom of Fr. Francois Murad, world attention has been brought to the very real threat that Syrian extremists bring to the revolution in that country. The Free Syrian Army is now rife with jihadist militias, each with an extreme view of what Syria should become after the war. In each view, Christians are excluded. We are now supporting these rebels with advanced weaponry.
Syrian civilians, especially Christians, are caught between the forces of Assad and the jihadists.
LOS ANGELES, CA (Catholic Online) - Within the past couple weeks, Syrian Free Army soldiers have been spotted armed with advanced U.S. made weaponry, including anti-tank rockets. This is the first concrete sign that the United States is providing material aid to the rebels, something they have been requesting for over a year.

In addition to advanced weapons, it is rumored that U.S. operatives are also in the region to provide training and coordination for the Syrian Free Army.

However, a long, protracted conflict with heavy losses for the rebels, has forced the Syrian Free Army to fill its ranks with volunteers from the outside. Many of these volunteers are extremists who are violently unfriendly to Christians, Israel, and the United States.

Simply put, the United States is increasing its material support for a rebel army that is largely comprised of terrorist enemies of our nation.

It's difficult to imagine that our government is ignorant of this situation, especially with high profile killings such of the martyrdom of Fr. Murad going viral across the internet. Certainly, we know these things. We know that jihadists have infiltrated the ranks of the Syrian Free Army and that they are committing unprovoked atrocities against Christians, and anyone they suspect is affiliated with the Assad regime.

If we know as much, then our government surely does.

So why are we ramping up support for our enemies?

This is the question that must be asked and remains unanswered.

Most Americans sympathize with the plight of the Syrian people. There is certainly no love for the dictator, Bashar al Assad either. However, it appears the choice we're about to make is between two evils. Common sense dictates that if we must choose, it should be the lesser of the two.

With jihadists executing Christians, we are confronted with the unpalatable possibility that the lesser of the two could be Assad. For despite his violence and lies, there is one group he did not persecute as enthusiastically as the jihadists - Christians.

It's time for tough questions and difficult answers. Unfortunately, there's no evidence our current administration is up to the task, or cares.


---
Copyright 2015 - Distributed by THE CALIFORNIA NETWORK
Pope Francis Prayer Intentions for April 2016
Universal:
Small Farmers: That small farmers may receive a just reward for their precious labor.
Evangelization:
African Christians: That Christians in Africa may give witness to love and faith in Jesus Christ amid political-religious conflicts.
---
---
---

By Kenya Sinclair (CALIFORNIA NETWORK)
A car bomb and two smaller blasts exploded in Baghdad, killing at least fourteen adults and children. LOS ANGELES, CA (Catholic Online) - According to Daily Mail, the largest bomb was planted in a parked car.When it detonated, eleven people were killed and at least ... continue reading
---

By Matt Hadro (CNA)
The stories were graphic, brutal and raw. New York City, N.Y. (CNA) - One account told of a couple whose children had been captured by ISIS militants. When they answered their door one day, they found a plastic bag on their doorstep. It contained the body parts of ... continue reading
---

By Kenya Sinclair (CALIFORNIA NETWORK)
Footage captured Kurdish fighters destroying a Mad Max-like scrapyard ISIS suicide bomber truck in Syria in an amazing missile explosion. LOS ANGELES, CA (Catholic Online) - The footage caught an ISIS suicide bomber truck driving along a dirt road when suddenly a ... continue reading
---

By Kenya Sinclair (CALIFORNIA NETWORK)
Fighting in Iraq leads to 12 dead - but ISIS had nothing to do with the gunfire. LOS ANGELES, CA (Catholic Online) - News of ISIS-related acts of terror including bombings, rape and even threatening social media have splashed headlines for quite a while, but what else ... continue reading
---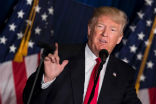 By David Drudge (CALIFORNIA NETWORK)
The Wall Street Journal has published their report on documents released by the U.S. government detailing the raid that killed ISIS's top money man. Abu Sayyaf was the official oil man for ISIS, generating over a million dollars a day for the terror organization, even ... continue reading
---

By David Drudge (CALIFORNIA NETWORK)
Saudi Arabia is taking out a $10 billion loan to offset losses caused by collapsed oil prices, a condition the conservative Islamic monarchy has created for itself. Saudi Arabia is beginning to consider changes to its economy that will shift the nation away from oil. ... continue reading
---

By Matt Hadro (CNA/EWTN News)
Now that the U.S. has declared that the Islamic State is waging genocide against religious minorities in Iraq and Syria, what will be done to help the victims move forward? LOS ANGELES, CA (Catholic Online) - That was the question at an April 19 congressionalWill the ... continue reading
---

By Abigail James (CALIFORNIA NETWORK)
Two-hundred and fifty women have been brutally slaughtered by the Islamic State for refusing to become sex slaves to the terrorists. LOS ANGELES, CA (Catholic Online) - After refusing to accept the "temporary marriages" and the "sexual jihad" being forced on them the ... continue reading
---

By Kenya Sinclair (CALIFORNIA NETWORK)
Air strikes in Syria continue to eat away at the ISIS population - but they have been destroying civilian lives as well. LOS ANGELES, CA (Catholic Online) - A mother recently lost her daughter in a missile strike of Aleppo, Syria.The woman was recorded crying and ... continue reading
---

By Kenya Sinclair (CALIFORNIA NETWORK)
Historians often argue about the age of the Bible. For all they've learned from the text, several questions remain. Was it written as events were happening or were stories passed down and eventually recorded? When, exactly, were the books of the Bible ... continue reading
---
All Middle East News