But we Catholics must pray with each other and other Christians. Pray that the Lord gift us (with) unity!
I believe that it is truly important for everyone to confront in dialogue the historical reality of the Reformation, its consequences and the responses it elicited. Catholics and Lutherans can ask forgiveness for the harm they have caused one another and for their offenses committed in the sight of God. Together we can rejoice in the longing for unity which the Lord has awakened in our hearts, and which makes us look with hope to the future. (Pope Francis to Lutheran Leaders)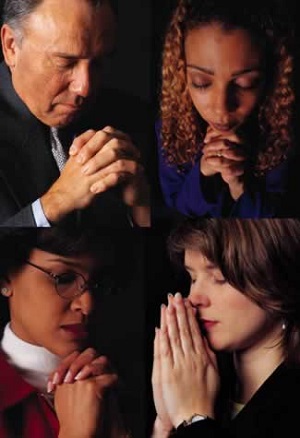 I believe that it is truly important for everyone to confront in dialogue the historical reality of the Reformation, its consequences and the responses it elicited. Catholics and Lutherans can ask forgiveness for the harm they have caused one another and for their offenses committed in the sight of God. Together we can rejoice in the longing for unity which the Lord has awakened in our hearts, and which makes us look with hope to the future (Pope Francis to Lutheran Leaders)
Highlights
Catholic Online (www.catholic.org)
10/26/2013 (2 years ago)
Published in Europe
Keywords: ecumenism, Lutherans, Lutheran World Federation, Lutheran-Catholic Commission on Unity, reformation, dialogue, Ut Unum Sint, Pope John Paul, Pope Benedict, Pope Francis, Christian unity, Ut Unum Sint, Deacon Keith Fournier
---
VATICAN CITY (Catholic Online) - On Monday, October 21, 2013, Pope Francis met with members of the Lutheran World Federation and representatives of the Lutheran-Catholic Commission on Unity. Like his predecessors, Blessed John Paul II and His Holiness Benedict XVI, Francis is a Pope of Christian unity.
His words to the Lutheran leaders are further evidence of his intention to continue the work of authentic ecumenism. After some personal reflections on our call to promote authentic Christian collaboration, I set them forth in full below.  
On June 19, 2013, during his teaching on the Church as the Body of Christ, Francis made an extemporaneous comment of importance. It showed he carries the Prayer of Jesus Christ in his heart, "I pray not only for them, but also for those who will believe in me through their word, so that they may all be one, as you, Father, are in me and I in you, that they also may be in us, that the world may believe that you sent me." (John 17:21) 
Francis said: Divisions among us, but also divisions among the communities: evangelical Christians, orthodox Christians, Catholic Christians, but why divided? We must try to bring about unity. Let me tell you something, today, before leaving home, I spent 40 minutes more or less, half an hour, with an evangelical pastor. And we prayed together, seeking unity.
But we Catholics must pray with each other and other Christians. Pray that the Lord gift us (with) unity! Unity among ourselves! How will we ever have unity among Christians if we are not capable of having it among us Catholics, in the family, how many families fight and split up? Seek unity, unity builds the Church and comes from Jesus Christ. He sends us the Holy Spirit to build unity!
Pope Francis is speaking to you and me! He demonstrates what I am calling "Big Hearted Ecumenism". The comfortable way in which he shared with the faithful that he had prayed with an evangelical protestant pastor before giving his Wednesday Catechesis in St. Peters square made my heart jump!   
Lest my interlocutors think I am speaking merely of an emotional reaction, the heart means much more in Catholic teaching than the emotions. It is the "seat of the moral personality." (See, CCC#2517) Francis knew precisely what he was saying - and exactly what he was doing. We should follow his example.
When I write articles on this topic I am now regularly assailed by some fellow Catholics who do not like the efforts at authentic ecumenical collaboration which have been undertaken by the last three Popes. Some take strong umbrage at my own words. 
For example, at the end of August I wrote an article entitled, Comfortable in our Catholic Skin: Reject Triumphalism, Embrace the Call to Christian Unity A fellow Catholic writer, a man I like, had a very strong reaction to my use of the term triumphalism.
He singled out my article and wrote what he suggested was a response. In the article he lumped me in with those whom he personally claims do not understand the real teaching of the Church or how to properly interpret the Second Vatican Council. Of course, I take exception to his analysis and worry about the path he seems to be taking.
He wrote me a personal E mail about his article and sent me to the link. His E mail was cordial. In it he suggestedthat  we engage in some kind of verbal debate online over the issues which he raised. I have no interest in doing so. However, I think it is noteworthy that less than two weeks later Pope Francis gave another homily in which he once again called for rejecting triumphalism. 

I have spent many years praying and working with evangelical Protestants and Orthodox Christians on the great social and cultural challenges of our age. Over those years I have learned much from my brothers and sisters in the Lord. I believe they would say the same of their own experience with me and other Catholic Christians. This kind of cooperation is a work of the Holy Spirit and should not cause anyone alarm.
I was happy to have Pope Francis make clear once again that this kind of ecumenical effort is part of our mission as Catholic Christians.  For those who followed the selection of Cardinal Bergoglio as Pope, this should be no surprise.

Pope Francis is comfortable being with other Christians, including evangelical Protestants. That is because he knows that we really are brothers and sisters in the Lord Jesus Christ. We are Christians together. Of course there are real and important differences which separate us. However, the Savior who joined us together through our Baptism should take primacy of place in the way  we relate to one another. 
One of the Pope's evangelical protestant friends from Argentina, evangelist Luis Palau, was straightforward and enthusiastic about his friendship and prayer with Pope Francis. Timothy George, the  dean of Beeson Divinity School wrote a piece in June entitled, Our Francis, Too: Why we can enthusiastically join arms with the Catholic leader.

Dean George wrote: Francis succeeds two men of genius in his papal role. John Paul II was the liberator who stared down communism by the force of his courage and prayers. Benedict XVI was the eminent teacher of the Catholic Church in recent history. Francis appears now as the pastor, a shepherd who knows and loves his sheep and wants to lead them in love and humility.

The new Franciscan moment is the season of the shepherd. Catholics and evangelicals are the two largest faith communities in the body of Christ. Without forgetting the deep differences that divide us, now as never before we are called to stand and work together for the cause of Christ in a broken world.
Francis is particularly dedicated to working toward some form of full communion between the Orthodox Church and the Catholic Church. Our relationship with orthodox Christians is distinct from our relationship with the communities which descend from the protestant Reformation in the West. We recognize the Orthodox Churches as full Churches -  and we recognize their sacraments - what they often call, using the Greek, the mysteries. (See, CCC #838)

On March 20, 2013 Pope Francis spoke these words to delegates of the Orthodox Churches, the Oriental Orthodox Churches and Ecclesial Communities of the West: Let us all be intimately united to our Savior's prayer at the Last Supper, to his invocation: ut unum sint. We call on the merciful Father to be able to fully live the faith that we have received as a gift on the day of our Baptism, and to be able to it free, joyful and courageous testimony. The more we are faithful to his will, in thoughts, in words and in deeds, the more we will truly and substantially walk towards unity.
The Catholic Church proclaims that, in and through Jesus Christ, by the power of the Holy Spirit, authentic unity with God the Father - and with one another - is the plan of God for the entire human race. The Church is the way toward that unity. We should want to walk toward that unity and not fear it.
The Church is meant to become the home of the whole human race. For the Church to continue the redemptive mission of Jesus most effectively, she must be one. It was not the Lord's plan that Christians be separated. It is His Plan that the Church be restored to full communion. His prayer will someday be answered.
Catholic teaching on the Church is rooted in an ecclesiology of communion. All who are validly Baptized already have a form of imperfect communion with the Catholic Church. We who are in full communion with that Church are invited to make the prayer of Jesus for the restoration of full communion and visible unity our own in the way in which we relate to other Christians.
We need to learn from the words and witness of Benedict, John Paul and Francis and begin to act differently. One way we can do this is by using the language of communion which the Catholic Church now encourages. For example, St. John Paul II wrote in his encyclical letter on unity, Ut Unum Sint : 

It happens for example that, in the spirit of the Sermon on the Mount, Christians of one confession no longer consider other Christians as enemies or strangers but see them as brothers and sisters. Again, the very expression "separated brethren" tends to be replaced today by expressions which more readily evoke the deep communion linked to the baptismal character which the Spirit fosters in spite of historical and canonical divisions.
Today we speak of "other Christians", "others who have received Baptism", and "Christians of other Communities". The Directory for the Application of Principles and Norms on Ecumenism refers to the Communities to which these Christians belong as "Churches and Ecclesial Communities that are not in full communion with the Catholic Church. The broadening of vocabulary is indicative of a significant change in attitudes" There is an increased awareness that we all belong to Christ.
Relations between Christians are not aimed merely at mutual knowledge, common prayer and dialog. They presuppose and from now on call for every possible form of practical cooperation at all levels: pastoral, cultural and social, as well as that of witnessing to the Gospel message. Cooperation among all Christians vividly expresses that bond which already unites them, and it sets in clearer relief the features of Christ the Servant.
This cooperation based on our common faith is not only filled with fraternal communion, but is a manifestation of Christ himself. Moreover, ecumenical cooperation is a true school of ecumenism, a dynamic road to unity. Unity of action leads to the full unity of faith: "Through such cooperation, all believers in Christ are able to learn easily how they can understand each other better and esteem each other more, and how the road to the unity of Christians may be made smooth. In the eyes of the world, cooperation among Christians becomes a form of common Christian witness and a means of evangelization which benefits all involved. 
I fully embrace the Catholic teaching that the fullness of truth is found in the Catholic Church. (subsists is the theological term) I returned to full participation in the Church of my childhood, the Catholic Church, after a youth filled with wandering and searching for truth. I followed the oft repeated pilgrimage of many like me in those days. Had I not been raised in a Catholic home, I would have become a Catholic Christian as the answer to that pilgrimage. Some would call me a revert, indicating I returned to the Church. However, I never formally left the Church.

I am, what I prefer to call, a Catholic by Choice. Some of the expressions used these days,such as "cradle Catholic", touch the myriad of problems we have within the Catholic Church, requiring a New Evangelization. Cradles do not make one Catholic. This ancient but ever new faith is a wonderful treasure, given as a gift in the Waters of Baptism - which one must then find for themselves and fully embrace over a lifetime. I have also had the joy of helping many Christians from other communities find their way home to this beautiful Church called Catholic. I love the Catholic faith and have spent years in formal theological study, filling myself with its rich truths.
However, it is precisely because of my understanding of the beauty and fullness of the Catholic Christian faith that I also carry an immense burden to see the Prayer of Jesus in John Chapter 17 fully answered. There is a connection here. Into a world that is fractured, divided, wounded, filled with sides and camps at enmity with one another, the Catholic Church is called to proclaim, by both word and deed, the unifying love of a living God. Yet, the Body of Christ is broken - and that should break our hearts.
Of all Christians, Catholics have the highest obligation to work toward healing the divisions - and promoting an authentic path toward Christian unity. There is an adage in the Gospels which has a special application in this arena, "To those to whom much is given, much more will be required" (Luke 12:48). If the fullness of truth subsists in the Catholic Church, ( see, n.8, Lumen Gentium) that should not make us haughty, but humble in our relationship with other Christians.
Now, I offer the words which Pope Francis addressed to the Lutheran leaders, our brothers and sisters in Christ, who gathered in Rome on Monday, October 21, 2013.
*****
Message from Pope Francis
Dear Lutheran brothers and sisters,
I warmly welcome you, the members of the Lutheran World Federation and the representatives of the Lutheran-Catholic Commission on Unity. This meeting follows upon my very cordial and pleasant meeting with you, dear Bishop Younan, and with the Secretary of the Lutheran World Federation, the Reverend Junge, during the inaugural celebration of my ministry as the Bishop of Rome.
It is with a sense of profound gratitude to our Lord Jesus Christ that I think of the many advances made in relations between Lutherans and Catholics in these past decades, not only through theological dialogue, but also through fraternal cooperation in a variety of pastoral settings, and above all, in the commitment to progress in spiritual ecumenism.
In a certain sense, this last area constitutes the soul of our journey towards full communion, and permits us even now a foretaste of its results, however imperfect. In the measure in which we draw closer to our Lord Jesus Christ in humility of spirit, we are certain to draw closer to one another. And, in the measure in which we ask the Lord for the gift of unity, we are sure that he will take us by the hand and be our guide.
This year, as a result of a now fifty year old theological dialogue and with a view to the commemoration of the five-hundredth anniversary of the Reformation, the text of the Lutheran-Catholic Commission on Unity was published, with the significant title: From Conflict to Communion. Lutheran-Catholic Common Commemoration of the Reformation in 2017.
I believe that it is truly important for everyone to confront in dialogue the historical reality of the Reformation, its consequences and the responses it elicited. Catholics and Lutherans can ask forgiveness for the harm they have caused one another and for their offenses committed in the sight of God. Together we can rejoice in the longing for unity which the Lord has awakened in our hearts, and which makes us look with hope to the future.
In light of this decades-long journey and of the many examples of fraternal communion between Lutherans and Catholics which we have witnessed, and encouraged by faith in the grace given to us in the Lord Jesus Christ, I am certain that we will continue our journey of dialogue and of communion, addressing fundamental questions as well as differences in the fields of anthropology and ethics. Certainly, there is no lack of difficulties, and none will lack in the future.
They will continue to require patience, dialogue and mutual understanding. But we must not be afraid! We know well - as Benedict XVI often reminded us - that unity is not primarily the fruit of our labors, but the working of the Holy Spirit, to whom we must open our hearts in faith, so that he will lead us along the paths of reconciliation and communion.
---
Copyright 2016 - Distributed by THE CALIFORNIA NETWORK
Pope Francis Prayer Intentions for May 2016
Universal:
Respect for Women: That in every country of the world, women may be honored and respected and that their essential contribution to society may be highly esteemed.
Evangelization:
Holy Rosary: That families, communities, and groups may pray the Holy Rosary for evangelization and peace.

By Kenya Sinclair (CALIFORNIA NETWORK)
The notorious nanny responsible for decapitating her 4-year-old ward has asked a judge if she could be released from jail because she 'does not like it.' LOS ANGELES, CA (Catholic Online) - There is no question that the woman is insane but when 38-year-old Gyulchehra ... continue reading
---

By Ann Schneible (CNA/EWTN News)
Pope Francis on Monday embraced the grand imam Sheik Ahmed Muhammad Al-Tayyib during a meeting at the Vatican, a move which is being seen as a step toward reopening dialogue between Christians and Sunni Muslims. Vatican City (CNA/EWTN News) - "Our meeting is the ... continue reading
---

By Kenya Sinclair (CALIFORNIA NETWORK)
Pope Francis has decided to meet with Sunni Islam's Sheikh Ahmed al-Tayeb on Monday. LOS ANGELES, CA (Catholic Online) - Vatican spokesman Federico Lombardi told AFP, "This audience is being prepared and has been scheduled for Monday. It will be a first."The pontiff's ... continue reading
---

By Kenya Sinclair (CALIFORNIA NETWORK)
In what most claim is a non-sexual "dog play," human pups have become the latest rage to spread across the UK - so much so that a new documentary will reveal the inner workings of the human pups' lives. LOS ANGELES, CA (Catholic Online) - According to Channel 4, the ... continue reading
---

By (CNA/EWTN News)
Leonardo da Vinci's masterpiece, Adoration of the Magi, will soon be undergoing testing that could help digitally reconstruct the artist's face and offer clues about his life and health. Florence, Italy (CNA/EWTN News) - According to the U.K. outlet Sky News, ... continue reading
---

By Kenya Sinclair (CALIFORNIA NETWORK)
Islamophobia spreads as ISIS continues its terror attacks - but one city has taken a step toward accepting the fact that not all Muslims are terrorists. LOS ANGELES, CA (Catholic Online) - London has elected its first Muslim Mayor. Sadiq Khan won with 56.8 percent of ... continue reading
---

By Kenya Sinclair (CALIFORNIA NETWORK)
Anyone who has ever been in college knows there is a list of required classes to take before you are eligible for graduation. Some classes seem unnecessary, such as a Chemistry major forced to take art classes, but what if universities and colleges required exorcism ... continue reading
---

By Kenya Sinclair (CALIFORNIA NETWORK)
Humanitarian group reported airstrikes targeting a refugee camp full of innocent men, women and children during a cease-fire. LOS ANGELES, CA (Catholic Online) - According to the Syrian Observatory for Human Rights (SOHR), a Syrian refugee camp erected near the Turkish ... continue reading
---

By Kenya Sinclair (CALIFORNIA NETWORK)
Vatican auditors closed nearly 5,000 suspected Vatican bank accounts on suspicion of tax evasion. LOS ANGELES, CA (Catholic Online) - The scandal includes a three-year investigation of 544 suspected transactions mainly involving tax evasion.To meet international ... continue reading
---

By David Drudge (CALIFORNIA NETWORK)
Hackers have just released thousands of documents in a new document dump to the media, this time, they contain the secrets of the Masons. The data dump is known as "Masonleaks" and journalists say it will take several months to complete their review of the documents. ... continue reading
---
All Europe News