Scholars will soon meet in Oxford to discuss the possible Cause of G.K. Chesterton.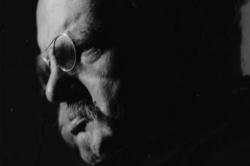 G.K. Chesterton
LONDON (UK Catholic Herald) - G K Chesterton's reputation for holiness will be boosted next month when leading scholars meet in Oxford to discuss his Cause.

In this week's paper former Catholic Herald editor and Chesterton biographer William Oddie writes: "It is becoming clear that serious attention needs to be paid in the country of his birth to the question of Chesterton's holiness."

Dr Oddie will take part in a one-day conference on July 4 in Oxford where the speakers will include Dr Ian Ker, Fr John Saward, Fr Aidan Nichols OP and Dr Sheridan Gilley.

He said: "I have thought it possible for a long time, although when I wrote my book it wasn't something I particularly thought of him. But there was a time when no one thought Newman was particularly holy, just a bad-tempered, anti-Anglican polemicist. That's the way we think of Chesterton, as a polemicist.

"It'll be a long time before anything gets under way. The purpose of the conference is to make it thinkable."

Dr Oddie was surprised to find support for his Cause after delivering a paper at the American Chesterton Conference last year.

"I was asked what stage the Cause towards Chesterton's beatification had reached. When I said there was no Cause, the audience showed incredulity," he said.

Dr Oddie added that Chesterton had particular spiritual resonance in today's troubled climate. "As a social prophet he's coming into his own. First Communism collapsed, now monopoly capitalism has collapsed - what we're coming into now is the idea of small economic units, something clearly based in Catholic teaching."



By Kenya Sinclair (CALIFORNIA NETWORK)
The notorious nanny responsible for decapitating her 4-year-old ward has asked a judge if she could be released from jail because she 'does not like it.' LOS ANGELES, CA (Catholic Online) - There is no question that the woman is insane but when 38-year-old Gyulchehra ... continue reading
---

By Ann Schneible (CNA/EWTN News)
Pope Francis on Monday embraced the grand imam Sheik Ahmed Muhammad Al-Tayyib during a meeting at the Vatican, a move which is being seen as a step toward reopening dialogue between Christians and Sunni Muslims. Vatican City (CNA/EWTN News) - "Our meeting is the ... continue reading
---

By Kenya Sinclair (CALIFORNIA NETWORK)
Pope Francis has decided to meet with Sunni Islam's Sheikh Ahmed al-Tayeb on Monday. LOS ANGELES, CA (Catholic Online) - Vatican spokesman Federico Lombardi told AFP, "This audience is being prepared and has been scheduled for Monday. It will be a first."The pontiff's ... continue reading
---

By Kenya Sinclair (CALIFORNIA NETWORK)
In what most claim is a non-sexual "dog play," human pups have become the latest rage to spread across the UK - so much so that a new documentary will reveal the inner workings of the human pups' lives. LOS ANGELES, CA (Catholic Online) - According to Channel 4, the ... continue reading
---

By (CNA/EWTN News)
Leonardo da Vinci's masterpiece, Adoration of the Magi, will soon be undergoing testing that could help digitally reconstruct the artist's face and offer clues about his life and health. Florence, Italy (CNA/EWTN News) - According to the U.K. outlet Sky News, ... continue reading
---

By Kenya Sinclair (CALIFORNIA NETWORK)
Islamophobia spreads as ISIS continues its terror attacks - but one city has taken a step toward accepting the fact that not all Muslims are terrorists. LOS ANGELES, CA (Catholic Online) - London has elected its first Muslim Mayor. Sadiq Khan won with 56.8 percent of ... continue reading
---

By Kenya Sinclair (CALIFORNIA NETWORK)
Anyone who has ever been in college knows there is a list of required classes to take before you are eligible for graduation. Some classes seem unnecessary, such as a Chemistry major forced to take art classes, but what if universities and colleges required exorcism ... continue reading
---

By Kenya Sinclair (CALIFORNIA NETWORK)
Humanitarian group reported airstrikes targeting a refugee camp full of innocent men, women and children during a cease-fire. LOS ANGELES, CA (Catholic Online) - According to the Syrian Observatory for Human Rights (SOHR), a Syrian refugee camp erected near the Turkish ... continue reading
---

By Kenya Sinclair (CALIFORNIA NETWORK)
Vatican auditors closed nearly 5,000 suspected Vatican bank accounts on suspicion of tax evasion. LOS ANGELES, CA (Catholic Online) - The scandal includes a three-year investigation of 544 suspected transactions mainly involving tax evasion.To meet international ... continue reading
---

By David Drudge (CALIFORNIA NETWORK)
Hackers have just released thousands of documents in a new document dump to the media, this time, they contain the secrets of the Masons. The data dump is known as "Masonleaks" and journalists say it will take several months to complete their review of the documents. ... continue reading
---
All Europe News