The twin girls are currently breathing on their own
A mother in Sydney Australia has given birth to in infant that has two separate faces and two separate brains.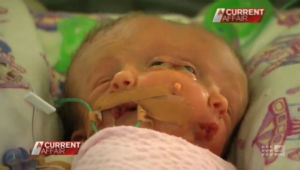 The conjoined twins, Faith and Hope, suffer from a rare condition where they have two separate brains and faces, but share a head and body.
Highlights
By Catholic Online (NEWS CONSORTIUM)
Catholic Online (www.catholic.org)
5/13/2014 (10 months ago)
Published in Asia Pacific
---
LOS ANGELES, CA (Catholic Online) - Renee Young, mother of seven children, knew in advance about the condition of her child, but did not terminate the pregnancy as advised by doctors.

Pray for the infirm and the ill.

The babies, Faith and Hope were born with diprosopus, a rare condition, but are currently breathing fine on their own. Very few infants born with this condition survive.
---
© 2014 - Distributed by THE NEWS CONSORTIUM
Pope Francis Prayer Intentions for January 2015
General Intention:
That those from diverse religious traditions and all people of good will may work together for peace.
Missionary Intention:
That in this year dedicated to consecrated life, religious men and women may rediscover the joy of following Christ and strive to serve the poor with zeal.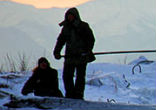 By Catholic Online (NEWS CONSORTIUM)
Lake Baikal in Siberia, one of world's biggest freshwater sources is currently at its lowest levels in 60 years. A hydroelectric station is being blamed for the "excessive drainage" of the lake's resources. Communities in the surrounding area are under a state ... continue reading
---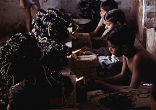 By Nita Bhalla, Thomson Reuters Foundation
Police in a series of early morning raids in the southern city of Hyderabad rescued hundreds of Indian children trafficked and enslaved to make bangles. NEW DELHI (Thomson Reuters Foundation) - Police found 87 children - mostly boys and some as young as 6 years ... continue reading
---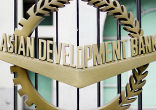 By Catholic Online (NEWS CONSORTIUM)
The Asian powerhouse of China has risen to the occasion to grant cash loans to strapped nations. China's purse strings are loose, and many of its loans immediately help the needs of ailing nations. While this has taken some of the pressure off the International ... continue reading
---

By Matt Waterson (NEWS CONSORTIUM)
Scientists are still hard pressed to reveal a definitive answer to who built a 1,300-year-old structure in Siberia, and for what purpose this walled structure had. LOS ANGELES, CA (Catholic Online) - Located on the middle of a Siberian island and enclosed by stone ... continue reading
---

By Abigail James (NEWS CONSORTIUM)
Many parents in India consider their daughters an economic burden, while sons are seen as the breadwinners, according to Daily Mail. Having a son means your legacy lives on. LOS ANGELES, CA (Catholic Online) - Hatred toward female babies and the huge cultural ... continue reading
---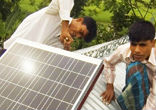 By Pantho Rahaman, Thomson Reuters Foundation
Residents of Islampur, a remote village in the northern Bangladeshi district of Naogaon, were stunned one night last summer when the darkness was suddenly illuminated by electric lights coming from a village home. DHAKA, Bangladesh (Thomson Reuters Foundation) - ... continue reading
---

By Matt Waterson (NEWS CONSORTIUM)
China's ongoing issue with a growing population and a disparity in the numbers between each gender is only getting worse; as 2014 there were 33 million more men in China than women. LOS ANGELES, CA (Catholic Online) - China's longstanding family restrictions and ... continue reading
---

By Matt Waterson (NEWS CONSORTIUM)
Last year was not a great year for Christianity. Persecution and murder were rampant in the Middle East-especially in Syria and Iraq-throughout Africa and even India. LOS ANGELES, CA (Catholic Online) - In 2014, India saw a wave of violence towards Christians that ... continue reading
---

By Matt Waterson (NEWS CONSORTIUM)
Long the boogie man of the United States and the west, China's economic growth has slammed to a halt, hitting its slowest rate since 1990. LOS ANGELES, CA (Catholic Online) - The U.S. needn't be afraid of the lurking threat of Chinese economic hegemony, as the Asian ... continue reading
---

By Matt Waterson (NEWS CONSORTIUM)
Many Internet security experts and firms were quick to question President Barack Obama's claim that North Korea was behind the hack of Sony Pictures Entertainment in December of 2014, especially so soon after the hacks took place. But the New York Times has ... continue reading
---
All Asia Pacific News