A major quake has struck Japan.
A major 7.6 quake is being reported in Japan off the coast of the Fukushima prefecture.
A 7.6 quake has been reported off the coast of Japan near the Fukushima prefecture.

A tsunami warning has been issued.

[UPDATED 11:17 a.m. PDT]

The quake appears to have been downgraded from a preliminary magnitude of 7.6 to 7.3. The Fukushima Daichii power plant has been evacuated, but local sources say there appears to be no significant damage.

A local tsunami warning has been issued for Honshu, but not for the rest of the islands or the Pacific.

It appears that the quake, although powerful, may have done minimal damage.

Tsunami warning is just for 3 feet of height and any tsunami is not expected to cause significant disruption.

[UPDATED 11:47 a.m. PDT]

There does not appear to be any major damage or casualties associated with this quake. Catholic Online will publish new stories on this event as developments are reported. This concludes our breaking news coverage for this event.


A birth foretold: click here to learn more!


---
Copywriter 2015 - Distributed by THE NEWS CONSORTIUM
Pope Francis Prayer Intentions for March 2015
Universal:
Scientists: That those involved in scientific research may serve the well-being of the whole human person.
Evangelization:
Contribution of women: That the unique contribution of women to the life of the Church may be recognized always.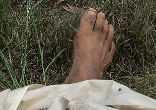 By Catholic Online (NEWS CONSORTIUM)
Thousands are reported dead, and many more people remain unaccounted for after a devastating earthquake in Nepal. In the capital city of Kathmandu, the bodies of those buried alive under rubble have been laid in the street beneath white sheets. Make-shift ... continue reading
---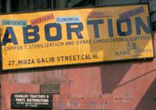 By Nita Bhalla, Thomson Reuters Foundation
Two thousand girls are "killed" every day due to a preference for sons in India with most aborted or murdered just after birth, the country's minister for women and child development said. NEW DELHI (Thomson Reuters Foundation) - Despite laws that ban parents ... continue reading
---

By Atarah Haely (NEWS CONSORTIUM)
Begging for help, a 13-year-old girl from India wrote to her school principal after failing to convince her own parents not to have her married early. Identified as Duli Hembrom, the girl was reportedly arranged to get married by April 22, according to her ... continue reading
---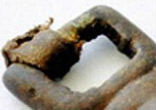 By Catholic Online (NEWS CONSORTIUM)
According to a series of bronze artifacts found at the "Rising Whale" site in Cape Espenberg, Alaska, trade was taking place between East Asia and the New World hundreds of years before Christopher Columbus arrived in 1492. LOS ANGELES, CA (Catholic Online) - ... continue reading
---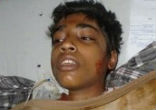 By Catholic Online (NEWS CONSORTIUM)
Fourteen-year-old Nauman Masih, a Pakistani Christian boy has died five days after being set on fire by two Muslim men. Nauman was set on fire in an apparent sectarian attack in Lahore, the provincial capital of Punjab, last week. Fifty percent of his body was ... continue reading
---
By Maria Caspani, Thomson Reuters Foundation
The Uzbek government forced into labor more than one million people in the 2014 cotton harvest, while officials siphoned off profits at unprecedented levels, a rights group said on Monday. NEW YORK (Thomson Reuters Foundation) - More public service workers were ... continue reading
---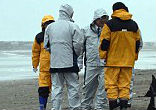 By Catholic Online (NEWS CONSORTIUM)
Could it be an ominous forebear of an impending natural catastrophe? The mass stranding of 160 melon-headed whales on two beaches in Japan has many fearful that it portends an earthquake and tsunami. A species of dolphin, the whales were found washed up along a ... continue reading
---
By Hannah Raissa Marfil (NEWS CONSORTIUM)
In Australia, starting January 2016, changes in childcare and welfare will take effect and will take toll on parents who refuse to have their children vaccinated. The No Ja, No Play campaign by The Sunday Telegraph has won the support to protect children through ... continue reading
---

By Hannah Raissa Marfil (NEWS CONSORTIUM)
Accused of anti-Pyongyang plot-breeding, Sandra Suh was deported from North Korea and arrived in Beijing, China this week, according to the United States Embassy spokesman Nolan Barkhouse. The American aid worker had been frequenting North Korea "under the pretense of ... continue reading
---

By Abigail James (NEWS CONSORTIUM)
Locals from a small island community in the Maldives claim they saw an unusual large jet flying very low over their island of Kudahuvadhoo on March 8, 2014, the day Malaysia Airlines flight MH370 disappeared with 239 people on board. LOS ANGELES, CA (Catholic Online) ... continue reading
---
All Asia Pacific News