Pills from China contain ground up babies in capsule form
Lots of "alternative medicines" or more correctly quack cures are found in shipments from China to gullible or desperate people throughout the world. Many of these ingredients are taken from endangered species, such as rhino horns or illegally harvested sharks. Now, customs officials are aghast at a recent trend of capsules from China that contain the powdered remains of stillborn or aborted children.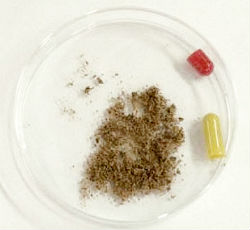 The dead baby bodies are bought, stored in household refrigerators in the homes of those involved in the trade before they are removed and taken to clinics where they are placed in medical drying microwaves.
LOS ANGELES, CA (Catholic Online) - Thousands of pills filled with powdered human babies have recently been discovered by customs officials in South Korea. The capsules are in demand because they are viewed as being a medicinal "cure-all."

Corrupt medical staff in China are said to be tipping off medical companies when babies are aborted or delivered still-born. South Korean officials have since stopped 17,000 dead baby pills being imported since last August.

The dead bodies are bought and stored in household refrigerators in the homes of those involved in the trade before they are removed and taken to clinics where they are placed in medical drying microwaves.

Once the skin is dry, it is pummeled into powder, processed into capsules along with herbs to disguise the true ingredients from health investigators and customs officers.

The discoveries have shocked even hardened customs agents who have pledged to strengthen inspections.

Chinese officials are understood to have been aware of the trade and attempted to stop the capsules being exported but thousands of packets of them have been smuggled through to South Korea.

The Chinese have traditionally consumed human placentas to improve blood supply and circulation. Many of the remedies are more than 2,000 years old.

In spite of claims that these "cures" can treat everything from broken bones to headaches, there is limited proof they actually do anything and their ingestion may be horribly harmful. The macabre practice is one more example of theeffects of the culture of death and use.

The shipments have been found to have been impure, as a team of Australian scientists discovered that some of the medicines contained traces of black bears and antelope. The Murdoch University team used DNA sequencing to work out what the plants and animal ingredients are.

There are concerns that the powdered dead baby trade will find its way onto the internet and be sold to gullible or sick desperate people in other parts of the world.

The South Korean Customs Service said today that it had heightened its searches of suspicious packages being brought into the country by travelers from China in an attempt to stamp out the sickening trade.

Thirty-five smuggling attempts have been made since August last year involving more than 17,000 capsules disguised as "stamina boosters."

Hospitals and abortion clinics in China reportedly pass the remains onto drugs companies when a baby is stillborn or aborted, the South Korean SBS documentary team reported last year.

.
---
Copywriter 2015 - Distributed by THE NEWS CONSORTIUM
Pope Francis Prayer Intentions for June 2015
Universal:
That immigrants and refugees may find welcome and respect in the countries to which they come.
Evangelization:
That the personal encounter with Jesus may arouse in many young people the desire to offer their own lives in priesthood or consecrated life.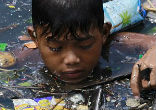 By Catholic Online (NEWS CONSORTIUM)
In a horrific example of child labor that should not be tolerated in any developed nation, Filipino children scavenge through polluted rivers for trash to resell. The heavily polluted water endangers their lives - all in exchange for work that equals little ... continue reading
---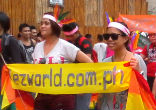 By Catholic Online (NEWS CONSORTIUM)
Filipinos who marry members of the same sex while abroad will not see the perceived legal benefits in their native Philippines, a government representative says. "Our laws are clear. The Family Code only recognizes the marriage between a man and a woman," ... continue reading
---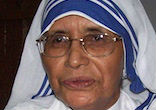 By Catholic Online (NEWS CONSORTIUM)
The successor to Mother Theresa, Sister Nirmala Joshi has died at the age of 81. People all over the world remember her for her selfless dedication to helping the poorest of the poor, as the leader of Missionaries of Charity, or MC, for two consecutive terms. ... continue reading
---

By Atarah Haely (NEWS CONSORTIUM)
The annual dog meat festival in Yulin, China went on despite a major online campaign to put a stop to the highly controversial event. Protesters campaigning against the event outside a government office, Monday, were disbanded forcibly by unknown men. According to ... continue reading
---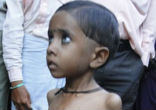 By Ruhi Kandhari, Thomson Reuters Foundation
When Palak was found barely breathing buried under a mound of soil in an impoverished village in eastern India, doctors who treated the abandoned newborn girl knew that nursing her back to health would not be easy. DHARBHANGA, India (Thomson Reuters Foundation) - ... continue reading
---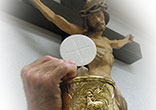 By Nikky Andres (NEWS CONSORTIUM)
Lions, bears, wolves, birds and a hippo were only some of the animals that escaped a zoo after a heavy flooding in Tbilisi, Georgia. The flooding completely destroyed the protective enclosures in the city's zoo. As a result, the capital of Georgia was placed on ... continue reading
---

By Nikky Andres (NEWS CONSORTIUM)
Bon-chan, a giant tortoise, slowly strolled through Tokyo's streets, to the delight of the many Japanese people he met along his very slow journey. The 3-feet-long, 70 kilograms (150 pounds), male African spurred tortoise, is owned by Hisao Mitani. MUNTINLUPA, ... continue reading
---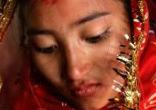 By Emma Batha, Thomson Reuters Foundation
Bangladesh must ramp up efforts to tackle its "epidemic" of child marriage -- a problem fueled by the country's repeated natural disasters, rights campaigners said on Tuesday. LONDON (Thomson Reuters Foundation) - Human Rights Watch (HRW) also called on the ... continue reading
---

By Hannah Marfil (NEWS CONSORTIUM)
Police claim journalist, Jagendra Singh, set himself on fire before they arrived to arrest him for posting allegations against Ram Murti Verma, a cabinet minister on Uttar Pradesh's legislative assembly on Facebook. However, according Singh's relatives, he was actually ... continue reading
---

By Atarah Haely (NEWS CONSORTIUM)
Thousands of toads swarmed an area at Liaoning Province, China after a heavy downpour, hopping out of a lake nearby. The toads were filmed as they populated a certain area on the of Ganjingzi Qu, Liaoning Sheng with a reminiscent view of a Biblical plague written in ... continue reading
---
All Asia Pacific News