By Catholic Online (NEWS CONSORTIUM)
8/25/2014 (8 months ago)
Catholic Online (www.catholic.org)
'The president has decided to stop being orthodox and is going all-out radical,' official says
Argentinian President Cristina FernŠndez praised her nation's financial system as being "one of the most solid in the world" during a speech at the Buenos Aires stock exchange last week. Many disagree, saying that they fear the mercurial president may go to drastic lengths to deal with her South American nation's debt.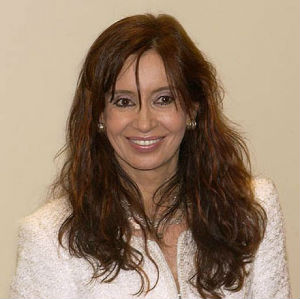 Argentinian President Cristina Fern√°ndez praised her nation's financial system as being "one of the most solid in the world" during a speech at the Buenos Aires stock exchange last week.
LOS ANGELES, CA (Catholic Online) - FernŠndez had previously announced a plan to dodge a U.S. court order to pay so-called "holdout" creditors in New York. The ruling had pushed Argentina into default last month for the second time in 13 years.

Economists warn that the plan to use an Argentine state bank to make debt payments and to invite creditors to swap their foreign law bonds for new ones subject to Argentine law will only prolong Argentina's isolation from international markets. The country defaulted in 2001, and a second one would plunge the economy deeper into recession.

SAVE Iraqi Christians from Genocide --

Many doubt the plan is even feasible. One of the holdout hedge funds, Aurelius Capital Management, said Argentina's leaders had "chosen to be outlaws" with the plan. New York Judge Thomas Griesa said it was "illegal", although he stopped short of declaring Buenos Aires in contempt of court, "for the moment."

Many fear that FernŠndez is adopting an increasingly hardball strategy.

"The president has decided to stop being orthodox and is going all-out radical," one foreign executive in Argentina said. He was referring to attempts over the past year to normalize relations with international creditors in order to regain access to external financing as central bank reserves plumbed record lows.


Now apparently stymied by the default, the plan included an agreement to compensate Spain's Repsol with $5 billion after expropriating its Argentine assets in 201. The plan also intends to pay a long overdue $10 billion debt with the Paris Club of creditor nations.
The executive complained of a series of "scary" moves against the private sector, such as threats to sanction a U.S.-based company after it filed for bankruptcy and closed down its local operations, which FernŠndez claimed was really an attempt backed by the "vulture funds" to spread fear among the population.
Business groups are incensed about a "supply" law being debated in congress that has been described as "retrograde" and "unconstitutional" by business leaders.
Even more worrying, observers fear a conflict is brewing on the scale of FernŠndez' damaging clash with the farming sector in 2008.
---
Copywriter 2015 - Distributed by THE NEWS CONSORTIUM
Pope Francis Prayer Intentions for March 2015
Universal:
Scientists: That those involved in scientific research may serve the well-being of the whole human person.
Evangelization:
Contribution of women: That the unique contribution of women to the life of the Church may be recognized always.
---
---
---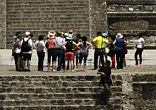 By Catholic Online (NEWS CONSORTIUM)
A Mexican archaeologist hunting for a long lost royal tomb in the bowels of Teotihuacan has made an exciting discovery. Sergio Gomez has found "large quantities" of liquid mercury in a chamber at the end of a sacred tunnel sealed for nearly 1,800 years. LOS ... continue reading
---

By Abigail James (NEWS CONSORTIUM)
Pope Francis and the Vatican have announced plans to canonize the Blessed Junipero Serra during the Pope's visit to the United States on September 23. Serra will become the United States' first Hispanic saint. LOS ANGELES, CA (Catholic Online) - Often times, the ... continue reading
---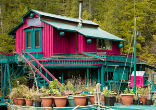 By Catholic Online (NEWS CONSORTIUM)
Wayne Adams and Catherine King are an unconventional Canadian couple who have forsaken the bustle of city life with their floating fortress that they've named "Freedom Cove." Off the grid and self-sustaining, the pink and green floating home is a welcome respite ... continue reading
---
By Catholic Online (NEWS CONSORTIUM)
Birds, it is commonly believed, evolved from dinosaurs. However, between now and then, some horrific, carnivorous birds ruled the prehistoric world with an iron claw. A new species of "terror bird" has been uncovered in Argentina; paleontologists are gaining ... continue reading
---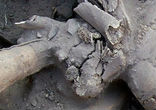 By Catholic Online (NEWS CONSORTIUM)
Tombs, containing at least 40 mummies each have been discovered in Peru's Cotahuasi Valley. Archaeologists say that at least 171 mummies have been unearthed at the 1,200-year-old ceremonial site. LOS ANGELES, CA (Catholic Online) - Located on small hills ... continue reading
---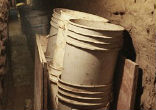 By Catholic Online (NEWS CONSORTIUM)
An average wooden wardrobe near San Diego served a far more sinister purpose. Concealed within its doors was a small trapdoor that led to a secret underground passageway stretching some 500 feet towards the U.S. border. The Mexican military uncovered the ... continue reading
---

By Abigail James (NEWS CONSORTIUM)
A 22-year-old woman, only identified as Laura, was reportedly a good girl before the devil turned her bad, according to Argentina locals. In this disturbing footage, Laura is seen writhing in pain, screaming as Bishop Manuel Acuna performs an exorcism on her. LOS ... continue reading
---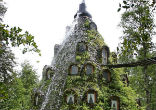 By Catholic Online (NEWS CONSORTIUM)
The Montana Magica Lodge, located in the middle of the southern Andes is something straight from "The Hobbit." It is a literal "Magic Mountain." There is a manmade volcano with a stunning waterfall cascading down its side. LOS ANGELES, CA (Catholic Online) - ... continue reading
---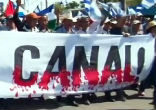 By Catholic Online (NEWS CONSORTIUM)
A massive, fabricated canal, headed by the Hong Kong-based consortium HK Nicaragua Canal Development Investment Company, or HKND is set to undergo construction. The $50 billion project, called the Nicaragua Canal, or the Nicaragua Grand Canal and Inter-oceanic ... continue reading
---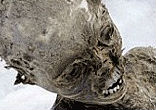 By Catholic Online (NEWS CONSORTIUM)
At 18,000 feet, Pico de Orizaba in Mexico is the country's highest elevated level. Several climbers have lost their lives trying to scale the mountain. The skeletal remains of two climbers, recently discovered there, are believed to be two of three members of ... continue reading
---
All Americas News