Mexican drug cartels adopt grenades as weapon of terror.
Mexican drug cartels are utilizing a deadly military weapon to keep local residents in terror and protect drug stockpiles.
LOS ANGELES, CA (Catholic Online) - Authorities on either side of the U.S.-Mexico border say that the cartels are using the grenades. Four live grenades were found in a rural home near the Texas' Rio Grande City earlier this month, the same town where three Hondurans were found murdered.

You can be a light in the darkness with "prayer and action."

"I can't even remember the last time we saw a grenade at a crime scene," said Starr County Sheriff's Captain Carlos Delgado.

In the Texas border town of San Juan, the ATF began to help local police in 2009 after sting operations resulted in the arrest of a man who had sold 200 grenades to an undercover federal agent who was posing as a member of a drug cartel.

"The reason you're seeing so many more (grenades) this year is because much more heavily armed drug shipments are coming into the United States," said James Phelps, an assistant professor of security at Angelo State University in Texas.

These grenades are sometimes built in Mexico, and sometimes cartel members purchase them in bulk from Central American countries that have been or currently are plagued by civil war.

The grenades are also used to intimidate and threaten residents, forcing them to remain quiet about narcotics shipments, human trafficking and other crimes that are blatantly committed in parts of rural and lawless Mexico.
---
Copywriter 2015 - Distributed by THE NEWS CONSORTIUM
Pope Francis Prayer Intentions for July 2015
Universal:
That political responsibility may be lived at all levels as a high form of charity.
Evangelization:
That, amid social inequalities, Latin American Christians may bear witness to love for the poor and contribute to a more fraternal society.

By Linky C. (NEWS CONSORTIUM)
Several reports of abductions, breakout of diseases and violence have been reported at the University of Veracruz in Mexico. A recent incident even had eight students nearly beaten to death by machete-wielding men who crashed a birthday party. MUNTINLUPA CITY, ... continue reading
---

By Linky C. (NEWS CONSORTIUM)
A 16-year-old girl, who began seeing visions of a goat and thought that her family was demonic, suffered from a horrific exorcism ritual led by a Pastor in Argentina. MUNTINLUPA CITY, PHILIPPINES (Catholic Online) - The teenager was brutally raped and had her eyes ... continue reading
---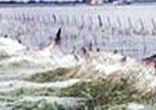 By Catholic Online (NEWS CONSORTIUM)
An Argentinean town has been inundated by spiders, which have spun prestigious webs. The webs have covered many areas, including bodies of water. The locals here call the webs "baba del diablo," or the "slime of the devil." LOS ANGELES, CA (Catholic Online) - ... continue reading
---

By Nikky Andres (NEWS CONSORTIUM)
Diana Sanchez, a well-known transsexual and political figure in Mexico City's leftist party PRD, wrote a letter to Mexico's Primate, Cardinal Norberto Rivera insisting he and other cardinals "obey" the Pope in "abstaining from discriminating and judging homosexuals." ... continue reading
---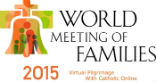 By Catholic Online (NEWS CONSORTIUM)
Do you wish you could join Pope Francis in Philadelphia? Every available berth may be taken, but there is good news, you can still join him on a pilgrimage of your own! Pope Francis will be in Philadelphia on September 26-27 for the World Meeting of Families. An ... continue reading
---
By CNA/EWTN News
Women in a new video released in Chile said that mothers facing difficult pregnancies need compassion and care from society, not abortion. Santiago, Chile (CNA) - "I became pregnant after I was sexually assaulted by a stranger, and it was a traumatic experience," ... continue reading
---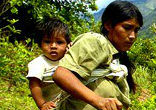 By Anastasia Moloney, Thomson Reuters Foundation
Peruvian Special Forces rescued 26 children and 13 women, some of whom had been raped and held captive for three decades, when they raided a southeastern jungle camp of the left-wing Shining Path rebel group. BOGOTA (Thomson Reuters Foundation) - "Many of these ... continue reading
---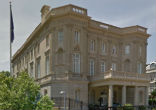 By Matt Hadro, CNA/EWTN News
The U.S. and Cuba formally re-established diplomatic ties for the first time since 1961 on Monday; a groundbreaking development advocated by Catholic bishops from both countries and set in motion by Pope Francis. Washington D.C. (CNA/EWTN News) - "It's an ... continue reading
---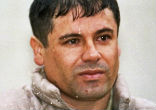 By Catholic Online (NEWS CONSORTIUM)
Most were dismayed - but many were not surprised with the escape of Mexican drug cartel kingpin Joaquin "El Chapo" Guzman from maximum-security prison last week. Mexico is notorious for having one of the most corrupt governments in the world. LOS ANGELES, ... continue reading
---

By Hannah Marfil (NEWS CONSORTIUM)
For the second time in 14 years, the most powerful drug trafficker in Mexico and FBI's Public Enemy No. 1 has escaped prison using a tunnel. After Joaquin "El Chapo" Guzman was confirmed to have escaped from the country's most secured prison, the largest manhunt in ... continue reading
---
All Americas News