Mexican drug cartels adopt grenades as weapon of terror.
Mexican drug cartels are utilizing a deadly military weapon to keep local residents in terror and protect drug stockpiles.
LOS ANGELES, CA (Catholic Online) - Authorities on either side of the U.S.-Mexico border say that the cartels are using the grenades. Four live grenades were found in a rural home near the Texas' Rio Grande City earlier this month, the same town where three Hondurans were found murdered.

You can be a light in the darkness with "prayer and action."

"I can't even remember the last time we saw a grenade at a crime scene," said Starr County Sheriff's Captain Carlos Delgado.

In the Texas border town of San Juan, the ATF began to help local police in 2009 after sting operations resulted in the arrest of a man who had sold 200 grenades to an undercover federal agent who was posing as a member of a drug cartel.

"The reason you're seeing so many more (grenades) this year is because much more heavily armed drug shipments are coming into the United States," said James Phelps, an assistant professor of security at Angelo State University in Texas.

These grenades are sometimes built in Mexico, and sometimes cartel members purchase them in bulk from Central American countries that have been or currently are plagued by civil war.

The grenades are also used to intimidate and threaten residents, forcing them to remain quiet about narcotics shipments, human trafficking and other crimes that are blatantly committed in parts of rural and lawless Mexico.
---
Copywriter 2015 - Distributed by THE NEWS CONSORTIUM
Pope Francis Prayer Intentions for June 2015
Universal:
That immigrants and refugees may find welcome and respect in the countries to which they come.
Evangelization:
That the personal encounter with Jesus may arouse in many young people the desire to offer their own lives in priesthood or consecrated life.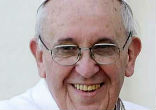 By Maria Ximena Rondon, CNA/EWTN News
Within the walls of the convent in Santo Domingo de los Tsachilas, Ecuador, the Carmelite nuns are busy making liturgical cloths and the vestments for Pope Francis' July 6-7 visit to the country. Quito, Ecuador (CNA/EWTN News) - "For me it is a great grace because it ... continue reading
---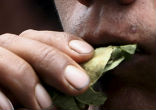 By Mary Rezac, CNA/EWTN News
Pope Francis might chew coca leaves - or maybe sip coca tea - during his visit to Bolivia next week, the Vatican has said. Vatican City (CNA) - Bolivian Culture Minister Marko Machicao told local media that Francis had asked to chew coca leaves in the country, one of ... continue reading
---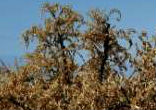 By Catholic Online (NEWS CONSORTIUM)
From the eastern Caribbean island of St. Lucia, to Cuba to Puerto Rico, the Caribbean is suffering from what is described as a "bone-dry" summer. Crops are withering and dying in the worst drought to hit the region in five years. LOS ANGELES, CA (Catholic ... continue reading
---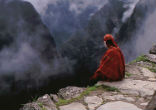 By Catholic Online (NEWS CONSORTIUM)
Modern man has a lot to learn from the ancient Incas. As a testament to their engineering and water management skills, the great Inka Road - more than 500 years old, and criss-crossing through six nations of Colombia, Ecuador, Peru, Bolivia, Chile and Argentina ... continue reading
---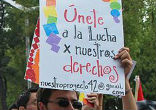 By Catholic Online (NEWS CONSORTIUM)
Declaring the definition of marriage as only the union of a man and a woman as discriminatory and unconstitutional, Mexico's Supreme Court has legalized same-sex marriage for all 31 states. LOS ANGELES, CA (Catholic Online) - "Procreation" was not a purpose for ... continue reading
---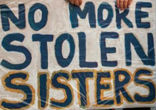 By Catholic Online (NEWS CONSORTIUM)
Canada's aboriginal women are frequently marginalized and under-represented in the Great White North. Tragically, the one thing that these women are over represented in is Canada's homicide rate. While comprising only 4.3 percent of the female population, ... continue reading
---

By Matt Waterson (NEWS CONSORTIUM)
The high level of violence and crime in Mexico, as well as the government corruption and ability of drug cartels to run portions of the country with immunity have led some senior officials in the Catholic Church to fear that the country is totally at the mercy of ... continue reading
---

By Hannah Marfil (NEWS CONSORTIUM)
Mythologically believed to be descendants of the sun, as its "grandchildren," albinos must be kept away from the sun as it can cause them a painful, slow death. With sensitive skin and eyes, they are physically endangered by the sun. Albino children only get to ... continue reading
---
By Talia Ramos (NEWS CONSORTIUM)
Held without bail and charged as adults with rape, assault, sexual abuse, robbery and other crimes, three teenagers from the MS-13 gang plead "not guilty." Bryan Larios, 18, Joel Escobar, 17, and Jose Cornejo, 17, reportedly raped a 16-year-old girl after threatening ... continue reading
---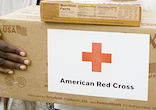 By Stella Dawson, Thomson Reuters Foundation
The Red Cross has defended its work in Haiti following a devastating earthquake five years ago after a media investigation found it had only built six houses despite raising nearly half a billion dollars in donations. WASHINGTON (Thomson Reuters Foundation) - ... continue reading
---
All Americas News