Island nation using money to prepare for next storm
The end of 2013 saw a series of brutal storms slam the Caribbean, costing the island nation of Saint Vincent and the Grenadines millions in damages.
LOS ANGELES, CA (Catholic Online) - On Christmas Eve, 2013, the nation on the Caribbean archipelago suffered 12 inches of rain in three hours, a downpour that caused rivers to burst, destroyed infrastructure, claimed a dozen lives, and cost the nation 17% of its' annual gross domestic product.

Pray for the victims of storms and disasters.

The rebuilding nation has seen growing fears of massive flooding and landslides, especially since the annual hurricane season is starting in less than two weeks. For residents of the South Leeward island town of Vermont, one of the areas hardest hit by the storm in December, projects are underway to avoid similar disasters.


The town received more than $40.5 million dollars from the climate and disaster risk reduction project, which Is backed by the World Bank's International Development Association and by the Pilot Program for Climate Resilience of the Climate Investment Funds.
The project, which is dubbed the St. Vincent and the Grenadines Regional Disaster Vulnerability Reduction Project, focuses on reducing damage from the storms hitting the islands; these storms have been regularly increasing in severity and frequency.
The project aims to boost investment in disaster prevention and adaptation to climate impacts, establish a regional system to evaluate risks, improve response to natural disasters, and to help the nation to build a technical and institutional capacity to deal with climate related issues.
For those who suffered in last year's disaster, they say, the help couldn't come soon enough.
"I just lived through the worst disaster I have ever seen. I do not sleep here anymore. I have nightmares and I am afraid of flash flooding," said Corinthian Haddaway, a 46-year-old tailor from lower Vermont. Haddaway lost all his belongings to the flooding on Christmas Eve.
Haddaway's house sits precariously on the Vermont River bank, and he hopes that the efforts to stabilize the nearby slopes and protect the river embankment will prevent such losses in future storms.
"I know with Mother Nature and the hurricane season on the way, you cannot stop rain or inclement weather, but if we can help reduce the impact of weather, like what we saw on Christmas eve, this will help all of us who call this place home," he said.
A dose of medicine is a great way to help any area, especially those hard hit by disasters. Sometimes a single dose can save a life, or help victims spend their money on more pressing issues like drinking water or food.
Help save a life today.
---
Copywriter 2015 - Distributed by THE NEWS CONSORTIUM
Pope Francis Prayer Intentions for July 2015
Universal:
That political responsibility may be lived at all levels as a high form of charity.
Evangelization:
That, amid social inequalities, Latin American Christians may bear witness to love for the poor and contribute to a more fraternal society.

By Linky C. (NEWS CONSORTIUM)
A 16-year-old girl, who began seeing visions of a goat and thought that her family was demonic, suffered from a horrific exorcism ritual led by a Pastor in Argentina. MUNTINLUPA CITY, PHILIPPINES (Catholic Online) - The teenager was brutally raped and had her eyes ... continue reading
---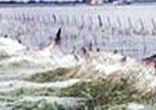 By Catholic Online (NEWS CONSORTIUM)
An Argentinean town has been inundated by spiders, which have spun prestigious webs. The webs have covered many areas, including bodies of water. The locals here call the webs "baba del diablo," or the "slime of the devil." LOS ANGELES, CA (Catholic Online) - ... continue reading
---

By Nikky Andres (NEWS CONSORTIUM)
Diana Sanchez, a well-known transsexual and political figure in Mexico City's leftist party PRD, wrote a letter to Mexico's Primate, Cardinal Norberto Rivera insisting he and other cardinals "obey" the Pope in "abstaining from discriminating and judging homosexuals." ... continue reading
---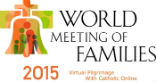 By Catholic Online (NEWS CONSORTIUM)
Do you wish you could join Pope Francis in Philadelphia? Every available berth may be taken, but there is good news, you can still join him on a pilgrimage of your own! Pope Francis will be in Philadelphia on September 26-27 for the World Meeting of Families. An ... continue reading
---
By CNA/EWTN News
Women in a new video released in Chile said that mothers facing difficult pregnancies need compassion and care from society, not abortion. Santiago, Chile (CNA) - "I became pregnant after I was sexually assaulted by a stranger, and it was a traumatic experience," ... continue reading
---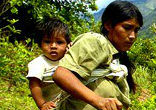 By Anastasia Moloney, Thomson Reuters Foundation
Peruvian Special Forces rescued 26 children and 13 women, some of whom had been raped and held captive for three decades, when they raided a southeastern jungle camp of the left-wing Shining Path rebel group. BOGOTA (Thomson Reuters Foundation) - "Many of these ... continue reading
---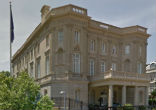 By Matt Hadro, CNA/EWTN News
The U.S. and Cuba formally re-established diplomatic ties for the first time since 1961 on Monday; a groundbreaking development advocated by Catholic bishops from both countries and set in motion by Pope Francis. Washington D.C. (CNA/EWTN News) - "It's an ... continue reading
---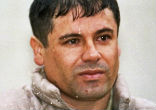 By Catholic Online (NEWS CONSORTIUM)
Most were dismayed - but many were not surprised with the escape of Mexican drug cartel kingpin Joaquin "El Chapo" Guzman from maximum-security prison last week. Mexico is notorious for having one of the most corrupt governments in the world. LOS ANGELES, ... continue reading
---

By Hannah Marfil (NEWS CONSORTIUM)
For the second time in 14 years, the most powerful drug trafficker in Mexico and FBI's Public Enemy No. 1 has escaped prison using a tunnel. After Joaquin "El Chapo" Guzman was confirmed to have escaped from the country's most secured prison, the largest manhunt in ... continue reading
---

By Talia Ramos (NEWS CONSORTIUM)
During Pope Francis' recent visit in South America, there were claims he requested to chew some coca leaves to help him cope with the high altitude. Bolivian authorities stated earlier that the Pope made the request during his stay in La Paz, but the Pontiff clarified ... continue reading
---
All Americas News