On the run for more than 12 years, Joaquin Guzman captured at seaside condominium
One of the world's most wanted master criminals and a dreaded and feared Mexican drug lord has finally been apprehended at a seaside condominium. Joaquin Guzman, known worldwide as "El Chapo" was arrested by Mexican marines. He was discovered with an unidentified woman.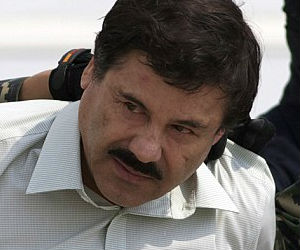 It was a humbling end for the "great" crime lord. In spite of being worth billions, Joaquin Guzman was arrested in a plain, basic apartment where the rent averages $1,200 a month.
LOS ANGELES, CA (Catholic Online) - Known both for his expansive criminal influence and diminutive size, Guzman, also known as "Shorty," was photographed being escorted by troops through Mexico City airport later in the day.


Guzman is the suspected ringleader of the deadly Sinola cartel, believed to be responsible for moving a quarter of the drugs that enter the U.S. from Mexico.

Come browse our beautiful collection of crib medals by going here --
Guzman escaped from a maximum security prison in the back of a laundry truck in 2011. He had been serving a 20-year sentence for bribery and criminal association.
Arrested without a single shot being fired, troops burst in on the 56-year-old drug lord in Mazatlan. Three other men believed to be his bodyguards were also taken into custody.
Guzman faces myriad charges in connection with drug trafficking. He's wanted in at least six U.S. districts, as well as Mexico.
It was a humbling end for the "great" crime lord. In spite of being worth billions, Guzman was arrested in a plain, basic apartment where the rent averages $1,200 a month. Photos of Guzman's digs show yellowing kitchen cabinets and uninviting tiled floors.
A team of 25 marines entered the apartment complex on Saturday morning, overpowering two security teams installed to protect the drug kingpin.
Neighbors were first alerted to it when they heard the helicopter arrive to take Guzman away.
Guzman's cartel has been heavily involved in the bloody drug war that has torn through parts of Mexico for the last several years.
"The operation led by the Mexican government overnight to capture Joaquin 'Chapo' Guzman Loera is a significant victory and milestone in our common interest of combating drug trafficking, violence and illicit activity along our shared border," Secretary of Homeland Security Jeh Johnson told ABC News. "We congratulate our Mexican partners in this achievement."
Guzman's complacency led to his downfall, a former DEA official said.
"He got tired of living up in the mountains and not being able to enjoy the comforts of his wealth," Michael S. Vigil, a former senior DEA official who was briefed on the operation, said.
Seen as some as Mexico's Osama bin Laden, Guzman had been pursued for weeks, the official said. He had been rumored to live everywhere from Argentina to Guatemala.
Guzman's fortune has grown to more than $1 billion, according to Forbes magazine, which listed him among the "World's Most Powerful People" and ranked him above the presidents of France and Venezuela.
Pope Francis calls for your 'prayer and action'...
---
Copyright 2017 - Distributed by THE CALIFORNIA NETWORK
Pope Francis Prayer Intentions for DECEMBER 2016
Universal:
End to Child-Soldiers: That the scandal of child-soldiers may be eliminated the world over.
Evangelization:
Europe: That the peoples of Europe may rediscover the beauty, goodness, and truth of the Gospel which gives joy and hope to life.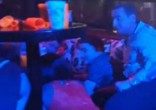 By Monique Crawford (CALIFORNIA NETWORK)
The Blue Parrot nightclub is a popular tourist venue at Playa Del Carmen, Mexico but Monday night at least five were killed when a gunman attacked. LOS ANGELES, CA (Catholic Online) - NBC News reported a lone gunman opened fire during an electronic dance music festival ... continue reading
---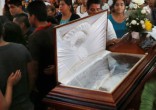 By Kenya Sinclair (CALIFORNIA NETWORK)
Fr. Joaquin Hernandez Sifuentes was a parish priest in the northern state of Coahuila, Mexico. LOS ANGELES, CA (Catholic Online) - On Thursday, Catholic.org asked for prayers to see his safe return but the Lord had other plans.Father Sifuentes was missing over a week ... continue reading
---
By Marshall Connolly (CALIFORNIA NETWORK)
Unrest is spreading in Mexico as censorship of the problems in that country continues. People are protesting high prices for gas, electricity and food. They're also angry over continued corruption between their government and the drug cartels. LOS ANGELES, CA ... continue reading
---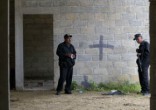 By Kenya Sinclair (CALIFORNIA NETWORK)
The Mexican Council of Bishops made a sad phone call Tuesday to report a priest has been missing for over a week in the northern state of Coahuila, Mexico. LOS ANGELES, CA (Catholic Online) - Fr. Juaquin Hernandez Sifuentes was a parish priest at a church constantly at ... continue reading
---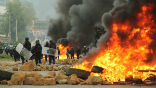 By Marshall Connolly (CALIFORNIA NETWORK)
Mexico is approaching the brink of revolution - and the media continues to censor itself from reporting on the matter. But why? LOS ANGELES, CA (California Network) - The border between the U.S. and Mexico in San Diego has been closed several times this past week as ... continue reading
---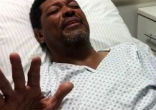 By Abigail James (CALIFORNIA NETWORK)
A popular Brazilian pastor was brutally attacked and stabbed during a televised church service in Sao Paulo on January 8. LOS ANGELES, CA (Catholic Online) - "The pastor kindly leaned down to embrace a young man, who took out a knife and stabbed him in the throat," one ... continue reading
---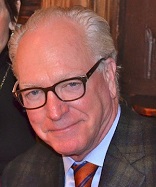 By Deal W. Hudson
Having never been to a major Marian shrine, I didn't quite know what to expect. Some years ago, in the summer of 2004, I made a pilgrimage to the Shrine of Our Lady of Guadalupe in Mexico City. I went there, like other pilgrims, to ask for Her protection during a ... continue reading
---
By Deacon Keith Fournier
Our Lady of Guadalupe has been hailed as the Patroness of the America's. The "New Evangelization" of the America's has been entrusted to her patronage and prayer. CHESAPEAKE, Va. (Catholic Online) - On this Feast of Our Lady we reflect on what occurred to Juan Diego, ... continue reading
---

By Catholic Online
"The Guadalupe Event," as the Mexican Episcopate has pointed out, "meant the beginning of evangelization with a vitality that surpassed all expectations." CHESAPEAKE, Va. (Catholic Online) - On December 9, the day after the great feast of the Immaculate Conception, we ... continue reading
---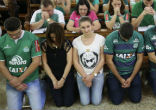 By Kenya Sinclair (CALIFORNIA NETWORK)
On Monday night, 71 people perished in a horrific plane crash south of the Colombian capital of Medellin. LOS ANGELES, CA (Catholic Online) - Only six of the 77 passengers and crew survived, three of them members of the Chapocoense club, a soccer team on the brink of ... continue reading
---
All Americas News