En su homilía de la Misa que presidió hoy en la capilla de la Casa Santa Marta, el Papa Francisco explicó que Jesús no es solo espíritu sino una persona de carne humana cuyas llagas y sacrificio han sido el precio de la salvación de todos los hombres. Es aquel que, cada día, intercede y reza por nosotros ante Dios.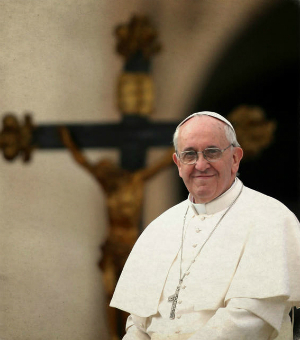 VATICANO (ACI/EWTN Noticias) - Al centro de la homilía de hoy estuvo el pasaje del Evangelio en el que Jesús pasa toda la noche orando al Padre antes de elegir a los Doce Apóstoles: "Jesús compone su equipo" y luego se encuentra rodeado por una gran multitud de gente "llegada para escucharlo y ser curada" porque "de Él brotaba una fuerza que sanaba a todos". Son las "tres relaciones de Jesús", observó el Papa Francisco, "Jesús con el Padre, Jesús con sus apóstoles y Jesús con la gente". Jesús oraba al Padre por los Apóstoles y por la gente y hoy sigue rezando.

"Es el intercesor, el que reza, y reza a Dios con nosotros y ante nosotros. Jesús nos ha salvado, hizo esta gran oración, su sacrificio, su vida, para salvarnos, para justificarnos: estamos justificados gracias a Él. Ahora se ha ido, y reza żPero Jesús es un espíritu? ˇJesús no es un espíritu! Jesús es una persona, un hombre, con carne como la nuestra, pero en la gloria. Jesús tiene las llagas en las manos, en los pies, en el costado y cuando ora al Padre muestra este precio de la justificación, y reza por nosotros, como diciendo: 'Pero, Padre, que esto no se pierda'".

Jesús "tiene la primicia de nuestras oraciones", porque "es el primero en orar" y como "nuestro hermano" y "un hombre como nosotros", intercede por nosotros:

"Al principio, Él realizó la redención, justificó a todos, pero ahora, żqué hace? Intercede, reza por nosotros. Pienso en qué habrá sentido Pedro cuando lo renegó, y luego Jesús lo miró y él lloraba. Podía arrepentirse. Muchas veces, entre nosotros, nos decimos: 'Reza por mí, żeh?, lo necesito, tengo tantos problemas, tantas cosas: Reza por mí'. Y eso es bueno, żeh?, porque nosotros hermanos debemos rezar los unos por los otros".

Por ello el Santo Padre exhortó a pedir: "Reza por mí, Seńor, Tú eres el intercesor":

"Él reza por mí; reza por todos nosotros y reza con coraje porque hace ver al Padre el precio de nuestra justicia: Sus llagas. Pensemos tanto en esto y demos gracias al Seńor.

Para concluir el Papa alentó a agradecer "por tener un hermano que reza con nosotros y reza por nosotros, intercede por nosotros. Y hablemos con Jesús, digámosle: 'Seńor, Tú eres el intercesor, Tú me has salvado, me has justificado. Pero ahora, reza por mí'. Y confiemos nuestros problemas, nuestra vida, tantas cosas a Él, para que Él las lleve al Padre".

A birth foretold: click here to learn more!


---
Copyright 2015 - Distributed by THE CALIFORNIA NETWORK
Pope Francis Prayer Intentions for April 2016
Universal:
Small Farmers: That small farmers may receive a just reward for their precious labor.
Evangelization:
African Christians: That Christians in Africa may give witness to love and faith in Jesus Christ amid political-religious conflicts.
---
---
---

By Kenya Sinclair (CALIFORNIA NETWORK)
A 7.8 magnitude earthquake devastated sections of Ecuador and left the death count at over 300 people. Over 2,000 destroyed buildings and ruined roads have been reported - and now survivors are sharing their harrowing experiences. LOS ANGELES, CA (Catholic Online) - As ... continue reading
---

By Kenya Sinclair (CALIFORNIA NETWORK)
After serving her country for eight years, former Argentina President Cristina Fernández de Kirchner has been accused of laundering hundreds of millions of dollars into oversea accounts. LOS ANGELES, CA (Catholic Online) - Former president Fernández de Kirchner has ... continue reading
---
By Kenya Sinclair (CALIFORNIA NETWORK)
Uruguay is considered a secular country and is known for its refusal to condone religious beliefs of any kind - yet there exists a debate concerning the erection of a Virgin Mary statue. LOS ANGELES, CA (Catholic Online) - Many in Uruguay stand on the country's ... continue reading
---

By Kenya Sinclair (CALIFORNIA NETWORK)
Sarah Parcak and her team set off on a journey to North America, where they expected to uncover Viking relics beneath over 1,000 years' of soil. LOS ANGELES, CA (Catholic Online) - Parcak used satellite images to search Northern America for irregularities in soil, each ... continue reading
---

By David Drudge (CALIFORNIA NETWORK)
Cuban state media has criticized Obama, calling him a "negro" and accusing him of attempting to incite rebellion and disorder in the communist state. LOS ANGELES, CA (California Network) - The Cuban paper, Havana Tribune, has published a scathing article criticizing ... continue reading
---

By David Drudge (CALIFORNIA NETWORK)
President Obama has made a downright dumb and embarrassing statement to Argentine youth during his visit to that country last week. The President claimed there was no difference between communism and capitalism. LOS ANGELES, CA (California Network) - In a bizarre ... continue reading
---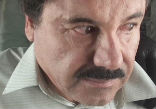 By Marshall Connolly (CALIFORNIA NETWORK)
Mexican drug lord, "El Chapo" visited the USA twice following his escape from a Mexican prison last July. According to his daughter, Rosa Guzman Ortiz, the cartel leader used the opportunity to visit family members living in the United States. LOS ANGELES, CA ... continue reading
---

By Kenya Sinclair (CALIFORNIA NETWORK)
While the United States fights to keep migrants from entering its borders illegally, the Obama administration has pledged $1 million to provide Cubans trapped in Costa Rica with water, food, sanitation kits and temporary housing. LOS ANGELES, CA (Catholic Online) - One ... continue reading
---

By Abigail James (CALIFORNIA NETWORK)
A 15-year-old Honduran girl is being referred to as "possessed by the Devil" by her family and friends after she threatened to kill her mother and suffered from severely violent convulsions in church. LOS ANGELES, CA (Catholic Online) - The unnamed girl was filmed on ... continue reading
---

By Catholic Online (CALIFORNIA NETWORK)
United States President Barack Obama will visit the Caribbean nation of Cuba as early as next month. This follows declarations of closer diplomatic ties between the U.S. and Cuba announced in December of 2014. In doing so, Obama will become the first U.S. ... continue reading
---
All Americas News