Image underscores plight of indigenous people in Mexico who remain chronically under-served.
It's being called the image that shamed Mexico, and it's gone viral. The photograph shows a woman giving birth to a baby on a lawn in Mexico after being turned away from a local clinic.
LOS ANGELES, CA (Catholic Online) - Readers on social media around the world are seeing the shocking image and asking if the baby is okay. The good news is that the baby is just fine. The sad news is that the child was born on a lawn as opposed to in a hospital as should be the right of every mother.

According to Irma Lopez, 29, who is the woman pictured giving birth, she and her husband walked to a local clinic on Oct. 2 in Oaxaca, Mexico. The couple are ethnic Mazatec, one of that nation's many ethnic, native minorities.

Despite being in labor and her water having broke, staff at the clinic turned her away and left her to give birth on the lawn.


The dramatic images highlight a serious problem, in the region. According to Sylvia Flores, the mayor of the rural village of San Felipe Jalapa de Diaz where the incident took place, another woman also gave birth on the law in July. In fact, one in five Mazatec women give birth outside the hospital because they cannot get in.
Nurses said they could not understand Lopez or her husband and that they were short staffed on that day.
"I didn't want to deliver like this" Lopez told reporters of her ordeal. "It was so ugly and with so much pain," she said. Lopez was alone during the birth because her husband was still trying to get her help.
Her screams are what alerted area residents, one of whom had a camera. Eloy Pacheco Lopez took the image of the distraught mother with her child on the grass. He gave the photo to a local reporter and shared it on Facebook. From there the image went viral.
The problem is that indigenous people in Mexico are subject to discrimination and do not receive the care to which they are entitled.
Duly embarrassed, the Mexican government has promised to investigate and sent staff to look into what happened. The clinic's Health Director, Adrian Cruz has been suspended pending the outcome of the investigation. Human Rights observers are also investigating.
While the Mexican government says they urge all women to go to clinics to give birth, women in rural areas say the clinics are too small and understaffed to do the job properly.
 While Irma Lopez was lucky, and gave birth to a healthy child without subsequent complications, many other women do have problems. The infant mortality rate in Mexico is still about 50 per 100,000 births. By contrast, the rate in the U.S. is 16 for every 100,000.
Native people say they are used to being under-served by the health care system and they rely on more traditional methods to handle ordinary health issues. Infant and maternal mortality are higher in indigenous areas, by far.
Irma Lopez has named her baby, a boy, Salvador, which means "savior." "He really saved himself" she told reporters.
Lopez and her baby are doing fine. 
A birth foretold: click here to learn more!
---
Copywriter 2015 - Distributed by THE NEWS CONSORTIUM
Pope Francis Prayer Intentions for October 2015
Universal:
That human trafficking, the modern form of slavery, may be eradicated.
Evangelization:
That with a missionary spirit the Christian communities of Asia may announce the Gospel to those who are still awaiting it.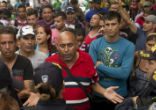 By Catholic Online (CALIFORNIA NETWORK)
In what threatens all transportation and trade to Central America, 2,000 Cuban immigrants have thrown themselves against the border between Costa Rica and Nicaragua. Buses and trucks are halted on both side of the border. The Cuban migrants have taken a stand ... continue reading
---

By Catholic Online (CALIFORNIA NETWORK)
The U.S. government has a poor record of managing people that it protects and builds up. A new case came to light recently as the Daily Mirror and Daily Mail featured the story of Klaus Barbie, the Nazi who killed hundreds of people during the war, only to enjoy CIA ... continue reading
---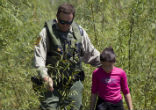 By Catholic Online (CALIFORNIA NETWORK)
While immigration remains a very hot button topic in the 2016 presidential debates, the number of refugees illegally crossing into the United States from Mexico - and further south, is quickly reaching crisis levels. The number of illegal refugee families ... continue reading
---

By Kenya Sinclair (CALIFORNIA NETWORK)
Twenty-three-year-old Karla Jacinto has stepped forward to share her horrifying survival story after suffering sexual abuse for seven years, then enduring four years as a prostitute and victim of human trafficking in Mexico. LOS ANGELES, CA (Catholic Online) - Her tale ... continue reading
---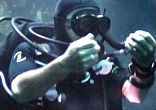 By Catholic Online (CALIFORNIA NETWORK)
Spectacular color photographs of an ancient Mayan sinkhole in Quintana Roo, Mexico have captivated a global audience. The beauty holds a dark and terrifying secret, as many believe the sinkhole to be an ancient sacrificial Mayan site - for human and animal ... continue reading
---

By Thomas Heed (CALIFORNIA NETWORK)
The Guatemalan government has come under fire yet again with several counts of corruption. In an attempt to combat the increasingly untrustworthy government, comedian and former actor Jimmy Morales quickly went from zero to hero in a landslide victory with 70 percent ... continue reading
---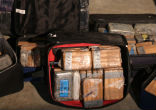 By Catholic Online (CALIFORNIA NETWORK)
A sophisticated super tunnel in San Diego, California has been busted by federal agents as part of a drug sting. Twenty-two people have been arrested - and 12 tons of marijuana was seized in the raid. LOS ANGELES, CA (Catholic Online) - A nondescript cinder-block ... continue reading
---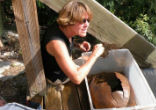 By Catholic Online (CALIFORNIA NETWORK)
New fossils discovered in the Bahamas give "us an unparalleled snapshot at what the Ice Age life would have been like on a Caribbean isle," lead author David Steadman, curator of ornithology at the Florida Museum of Natural History says. It's believed that ... continue reading
---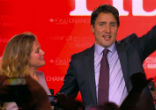 By Catholic Online (CALIFORNIA NETWORK)
Leading the Liberal party to a sweeping victory on many sides, Justin Trudeau will be Canada's new prime minister. Conservative Stephen Harper, making his fourth consecutive mandate, will step down as party leader. LOS ANGELES, CA (Catholic Online) - The ... continue reading
---

By Kenya Sinclair (CALIFORNIA NETWORK)
The 400-year-old Temple of Santiago, also called the Temple of Quechula, has reemerged from Mexico's Nezahualcoyotl reservoir. LOS ANGELES, CA (Catholic Online) - The colonial-era church became visible following a drought that decreased the water level of the ... continue reading
---
All Americas News