Brazil tops out with 11.5 murders per 100,000 people.
When Pope Francis steps off his plane next week in Brazil, he will be setting foot into one of the world's most dangerous countries. A new survey shows that between 1980 and 2011, there have been over 1.1 million homicides in the South American country.
RIO DE JANEIRO, BRAZIL (Catholic Online) - A paper published by the Latin American Study Center shows that there are 11.5 murders for every 100,000 inhabitants. The number of homicides in the country is also trending upwards.

All this is happening despite a disarmament program in the 90s that caused a temporary reduction in the number of homicides. However, as the cliché goes, criminals still have guns and ordinary folks have nothing.

The report is especially relevant as it was announced this week that Pope Francis would be riding through Rio in an open-top jeep, taking a pass on the venerable and safe popemobile.

However, Pope Francis' move is deemed to be a smartly calculated risk. Much of his appeal is because he is something of a maverick and a man of the people. He does not like to be sequestered from his followers, so the Holy Father has chosen the open-top vehicle.

It is expected that violence should decrease, at least the organized variety. Criminal gangs typically declare truces during papal visits in Catholic countries.

Also, the report says the majority f the killings are not actually related to gang violence. Instead, it's individuals who murder one another as a way to resolve feuds and petty disputes who often perpetrate the violence.

The reason his violence is so common is because police and investigative forces are weak and cannot solve all the murders that occur. This makes homicide a possibility for anyone engaged in a serious or passionate dispute -they're unlikely to get caught.

The study also shows that most of the victims are men and most of those men are also blacks. According to the study, 77 percent of young people murdered were Afro-Brazilians.

Areas that are enjoying new influxes of wealth and economic expansion tend to have higher murder rates than others.


---
Copywriter 2015 - Distributed by THE NEWS CONSORTIUM
Pope Francis Prayer Intentions for June 2015
Universal:
That immigrants and refugees may find welcome and respect in the countries to which they come.
Evangelization:
That the personal encounter with Jesus may arouse in many young people the desire to offer their own lives in priesthood or consecrated life.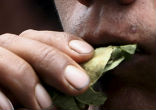 By Mary Rezac, CNA/EWTN News
Pope Francis might chew coca leaves - or maybe sip coca tea - during his visit to Bolivia next week, the Vatican has said. Vatican City (CNA) - Bolivian Culture Minister Marko Machicao told local media that Francis had asked to chew coca leaves in the country, one of ... continue reading
---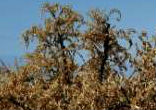 By Catholic Online (NEWS CONSORTIUM)
From the eastern Caribbean island of St. Lucia, to Cuba to Puerto Rico, the Caribbean is suffering from what is described as a "bone-dry" summer. Crops are withering and dying in the worst drought to hit the region in five years. LOS ANGELES, CA (Catholic ... continue reading
---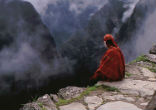 By Catholic Online (NEWS CONSORTIUM)
Modern man has a lot to learn from the ancient Incas. As a testament to their engineering and water management skills, the great Inka Road - more than 500 years old, and criss-crossing through six nations of Colombia, Ecuador, Peru, Bolivia, Chile and Argentina ... continue reading
---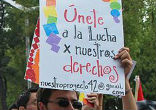 By Catholic Online (NEWS CONSORTIUM)
Declaring the definition of marriage as only the union of a man and a woman as discriminatory and unconstitutional, Mexico's Supreme Court has legalized same-sex marriage for all 31 states. LOS ANGELES, CA (Catholic Online) - "Procreation" was not a purpose for ... continue reading
---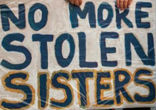 By Catholic Online (NEWS CONSORTIUM)
Canada's aboriginal women are frequently marginalized and under-represented in the Great White North. Tragically, the one thing that these women are over represented in is Canada's homicide rate. While comprising only 4.3 percent of the female population, ... continue reading
---

By Matt Waterson (NEWS CONSORTIUM)
The high level of violence and crime in Mexico, as well as the government corruption and ability of drug cartels to run portions of the country with immunity have led some senior officials in the Catholic Church to fear that the country is totally at the mercy of ... continue reading
---

By Hannah Marfil (NEWS CONSORTIUM)
Mythologically believed to be descendants of the sun, as its "grandchildren," albinos must be kept away from the sun as it can cause them a painful, slow death. With sensitive skin and eyes, they are physically endangered by the sun. Albino children only get to ... continue reading
---
By Talia Ramos (NEWS CONSORTIUM)
Held without bail and charged as adults with rape, assault, sexual abuse, robbery and other crimes, three teenagers from the MS-13 gang plead "not guilty." Bryan Larios, 18, Joel Escobar, 17, and Jose Cornejo, 17, reportedly raped a 16-year-old girl after threatening ... continue reading
---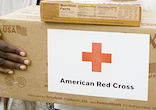 By Stella Dawson, Thomson Reuters Foundation
The Red Cross has defended its work in Haiti following a devastating earthquake five years ago after a media investigation found it had only built six houses despite raising nearly half a billion dollars in donations. WASHINGTON (Thomson Reuters Foundation) - ... continue reading
---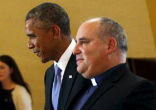 By Catholic Online (NEWS CONSORTIUM)
In his visit to Miami, U.S. President Barack Obama has promised Cuban priest Father Juan Rumin Dominguez that he will defend human rights. While the president restored diplomatic relations with Cuba late last year, the president reiterated that Cuba's human ... continue reading
---
All Americas News