By Catholic Online (NEWS CONSORTIUM)
3/5/2013 (2 years ago)
Catholic Online (www.catholic.org)
President was charismatic, alienating leader of oil-rich South American nation
Even his harshest critics remember him as a swashbuckling, flamboyant thorn in the side to the United States. Venezuelan President Hugo Chavez has lost his long battle with cancer at the age of 58. His death was officially announced by Venezuelan Vice President Nicolas Maduro.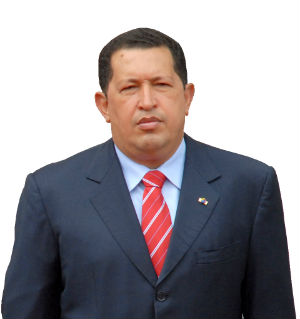 Venezuelan President Hugo Chavez accused the United States of trying to orchestrate his overthrow, and referred to President George W. Bush as the devil in front of the United Nations General Assembly.
LOS ANGELES, CA     (Catholic online) - A blowsy and adamant speaker, Chavez would lecture at length on everything from the claimed evils of capitalism to the proper way to conserve water while showering. Chavez was the first of a wave of leftist presidents to come to power in Latin America in the last dozen years.

A highly vocal opponent of the United States and its policies, he encouraged other leaders to take a similar stance.

His health had been closely shrouded in secrets over the last several months. He underwent a fourth surgery on December 11 in Cuba, and was not publicly seen again. A handful of pictures released this month were the last images the public had of their president.

Chavez launched an ambitious plan to remake Venezuela, a major oil producer, into a socialist state in the so-called Bolivarian Revolution, which took its name from Chavez's idol, Simon Bolivar, who won independence for many South American countries in the early 1800s.

"After many readings, debates, discussions, travels around the world, etcetera, I am convinced -- and I believe this conviction will be for the rest of my life -- that the path to a new, better and possible world is not capitalism. The path is socialism," he said on his weekly television program in 2005.

Chavez redirected much of the country's vast oil wealth to massive social programs for the country's poor. He expanded the portfolio of the state-owned oil monopoly to include funding for social "missions" worth millions of dollars. He also paid for programs that seek to eradicate illiteracy, provide affordable food staples and grant access to higher education.

Unfortunately, Chavez also left a legacy of repression against those who opposed him.

Through political maneuvering, many political opponents found themselves barred from running in elections against the ruling party. Former allies, such as Chavez's onetime defense minister, Gen. Raul Baduel, faced accusations that critics called trumped-up corruption charges.

Chavez was also not a proponent of free speech and thought. His government similarly targeted opposition broadcasters, passing laws and decrees that forced at least one major broadcaster and dozens of smaller radio and television stations off the air.

Critics have denounced his social programs, calling them unsustainable over the long run and responsible for unintended consequences.

Chavez also accused the United States of trying to orchestrate his overthrow, and referred to President George W. Bush as the devil in front of the United Nations General Assembly.

Married and divorced twice, Chavez is survived by his four daughters.


---
Copywriter 2015 - Distributed by THE NEWS CONSORTIUM
Pope Francis Prayer Intentions for October 2015
Universal:
That human trafficking, the modern form of slavery, may be eradicated.
Evangelization:
That with a missionary spirit the Christian communities of Asia may announce the Gospel to those who are still awaiting it.
---
---
---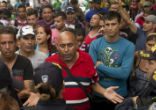 By Catholic Online (CALIFORNIA NETWORK)
In what threatens all transportation and trade to Central America, 2,000 Cuban immigrants have thrown themselves against the border between Costa Rica and Nicaragua. Buses and trucks are halted on both side of the border. The Cuban migrants have taken a stand ... continue reading
---

By Catholic Online (CALIFORNIA NETWORK)
The U.S. government has a poor record of managing people that it protects and builds up. A new case came to light recently as the Daily Mirror and Daily Mail featured the story of Klaus Barbie, the Nazi who killed hundreds of people during the war, only to enjoy CIA ... continue reading
---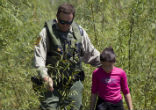 By Catholic Online (CALIFORNIA NETWORK)
While immigration remains a very hot button topic in the 2016 presidential debates, the number of refugees illegally crossing into the United States from Mexico - and further south, is quickly reaching crisis levels. The number of illegal refugee families ... continue reading
---

By Kenya Sinclair (CALIFORNIA NETWORK)
Twenty-three-year-old Karla Jacinto has stepped forward to share her horrifying survival story after suffering sexual abuse for seven years, then enduring four years as a prostitute and victim of human trafficking in Mexico. LOS ANGELES, CA (Catholic Online) - Her tale ... continue reading
---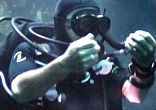 By Catholic Online (CALIFORNIA NETWORK)
Spectacular color photographs of an ancient Mayan sinkhole in Quintana Roo, Mexico have captivated a global audience. The beauty holds a dark and terrifying secret, as many believe the sinkhole to be an ancient sacrificial Mayan site - for human and animal ... continue reading
---

By Thomas Heed (CALIFORNIA NETWORK)
The Guatemalan government has come under fire yet again with several counts of corruption. In an attempt to combat the increasingly untrustworthy government, comedian and former actor Jimmy Morales quickly went from zero to hero in a landslide victory with 70 percent ... continue reading
---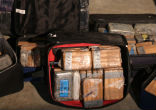 By Catholic Online (CALIFORNIA NETWORK)
A sophisticated super tunnel in San Diego, California has been busted by federal agents as part of a drug sting. Twenty-two people have been arrested - and 12 tons of marijuana was seized in the raid. LOS ANGELES, CA (Catholic Online) - A nondescript cinder-block ... continue reading
---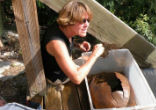 By Catholic Online (CALIFORNIA NETWORK)
New fossils discovered in the Bahamas give "us an unparalleled snapshot at what the Ice Age life would have been like on a Caribbean isle," lead author David Steadman, curator of ornithology at the Florida Museum of Natural History says. It's believed that ... continue reading
---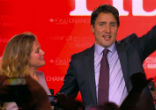 By Catholic Online (CALIFORNIA NETWORK)
Leading the Liberal party to a sweeping victory on many sides, Justin Trudeau will be Canada's new prime minister. Conservative Stephen Harper, making his fourth consecutive mandate, will step down as party leader. LOS ANGELES, CA (Catholic Online) - The ... continue reading
---

By Kenya Sinclair (CALIFORNIA NETWORK)
The 400-year-old Temple of Santiago, also called the Temple of Quechula, has reemerged from Mexico's Nezahualcoyotl reservoir. LOS ANGELES, CA (Catholic Online) - The colonial-era church became visible following a drought that decreased the water level of the ... continue reading
---
All Americas News