By Catholic Online (NEWS CONSORTIUM)
9/11/2012 (3 years ago)
Catholic Online (www.catholic.org)
Children are enslaved and smuggled into US for sex, and sometimes death.
In Mexico there is an entire city dedicated to the illegal sex trade. The town of Tenancingo, home to some 10,000 residents, is built on the business of illegal human trafficking. If you are brought to that place as a captive outsider, expect hell and the possibility of death.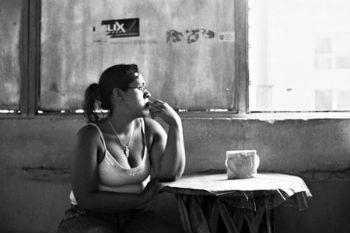 The story of Alicia. A 20 Year Old Tenancingo Girl Forced to Sleep with 5000 Men in 18 Months
LOS ANGELES, CA (Catholic Online) - The sex trade is a major part of the world economy, and a backbone of many black markets. Overall, the annual figures suggest the annual value of the industry is some $32 billion and includes some 10 million workers around the globe. 

Thanks to the insatiable American appetite for drugs and illicit sex, this problem isn't going away soon. 

In the sex trade, the overhead is low and there's less killing than there is in the drug trade. There's also considerable shame associated with sex and sexuality, so these factors combined make illegal sex trafficking one of the least discussed crimes in existence. 

However, the crime is real and the human misery associated with the practice is so great, that moral people can no longer ignore its reality. 

Opportunities to escape poverty are slim in Mexico, and that's where the traffickers start.Grooming girls, sometimes as young as 9 years old, and more commonly in their teens, traffickers attract their victims by offering promises of work and better lives away from home. It should be mentioned that not all victims are female; about 21 percent of sex trafficking victims are male. 

Lured away from home, victims end up in places like Tenancingo where as soon as their very first night they are raped, sometimes by gangs of men who pay for the experience. 

Victims are told they must have sex to repay various debts incurred by their transport, or they or their families will be harmed. In countries such as Mexico where violence is tragically common, few victims are willing to test these threats.

The victims are subsequently treated as commodities, traded and exchanged between pimps and brothels. In the town of Tenancingo, the trade is the only real industry, so everyone profits by it and supports it. This makes escape nearly impossible. 

Commonly, victims are shipped all around Mexico and even into the United States from Tenancingo. Of course they must "pay" for their own shipping. 

Once they arrive in the United States, it's Americans who pay for sex with these victims. Referred to as "Johns" in the US, these men often claim they had no idea the women and children they're essentially raping are unwilling victims. However, such excuses strain credulity. 

In New York city, for $30, a man can call a truck to pick him up off the street. The trucks the traffickers use are no different than those used to transport goods from warehouses to stores. In the back of the truck, is a victim, who must do as her John wishes for 15 minutes. At the end of that time, the truck stops and the John is dropped off to make his own way home. The woman may work anywhere from 10-20 hours in the back of the truck. 

For men who can afford a little more, the victims can be delivered to their homes. In cities such as Las Vegas and New York, it is a common sight in the evenings to see men handing out business cards to men as they walk down the street. Any man could become a client by calling the number on the card. Often, the cards offer massages or dances, but in reality, they're startlingly public advertisements for pimps and their human victims. 

Part of the problem is an overall lack of public awareness. While a John should be suspicious when his victim does not speak English, or appears underage, the average citizen in the United States has no idea that sex trafficking is happening on such a scale in their own neighborhood. For most Americans, sex trafficking is something that happens overseas in the third world, not something that happens every day in America. 

Worsening the problems are outmoded laws that blame women for prostitution and treat victims like criminals. Weak protections for victims and their families, inadequate social supports such as safe houses, and short sentences for pimps means that very few women are willing to cooperate with authorities that want to rescue them. 

Thankfully, public awareness is growing and new laws are being written to combat sex trafficking in the United States. Police and district attorneys are also being trained in how to handle such cases. Activists are making new resources available to protect women and transition them into safer environments. 

There's also a growing awareness that Johns can play a role. In New York, Johns that are arrested have the opportunity to attend an educational awareness class instead of jail, for their first offense. These men are encouraged to bring trafficking victims to the police instead of returning them to their pimps. Sometimes, according to the NYPD, it actually happens. 

However, sex trafficking is an ancient industry with deep roots in many parts of the world, such as it is in Tenancingo. Dismantling the largest human slavery network in history will require a concerted effort on the part of millions. Governments, police, and citizens alike must work together to destroy the environment where this trade flourishes, as well as make every effort to curb demand to zero. 

This is no easy task, and it may not be accomplished for years, if ever. However, every human with an ounce of morality has a sacred and fiduciary duty to do everything possible to save every victim and to punish every wrongdoer they can. Only then will we see such horrible destruction of human life fade into the dustbin of history, where it truly belongs. 

 

---
Copyright 2015 - Distributed by THE CALIFORNIA NETWORK
Pope Francis Prayer Intentions for April 2016
Universal:
Small Farmers: That small farmers may receive a just reward for their precious labor.
Evangelization:
African Christians: That Christians in Africa may give witness to love and faith in Jesus Christ amid political-religious conflicts.
---
---
---

By Kenya Sinclair (CALIFORNIA NETWORK)
A 7.8 magnitude earthquake devastated sections of Ecuador and left the death count at over 300 people. Over 2,000 destroyed buildings and ruined roads have been reported - and now survivors are sharing their harrowing experiences. LOS ANGELES, CA (Catholic Online) - As ... continue reading
---

By Kenya Sinclair (CALIFORNIA NETWORK)
After serving her country for eight years, former Argentina President Cristina Fernández de Kirchner has been accused of laundering hundreds of millions of dollars into oversea accounts. LOS ANGELES, CA (Catholic Online) - Former president Fernández de Kirchner has ... continue reading
---
By Kenya Sinclair (CALIFORNIA NETWORK)
Uruguay is considered a secular country and is known for its refusal to condone religious beliefs of any kind - yet there exists a debate concerning the erection of a Virgin Mary statue. LOS ANGELES, CA (Catholic Online) - Many in Uruguay stand on the country's ... continue reading
---

By Kenya Sinclair (CALIFORNIA NETWORK)
Sarah Parcak and her team set off on a journey to North America, where they expected to uncover Viking relics beneath over 1,000 years' of soil. LOS ANGELES, CA (Catholic Online) - Parcak used satellite images to search Northern America for irregularities in soil, each ... continue reading
---

By David Drudge (CALIFORNIA NETWORK)
Cuban state media has criticized Obama, calling him a "negro" and accusing him of attempting to incite rebellion and disorder in the communist state. LOS ANGELES, CA (California Network) - The Cuban paper, Havana Tribune, has published a scathing article criticizing ... continue reading
---

By David Drudge (CALIFORNIA NETWORK)
President Obama has made a downright dumb and embarrassing statement to Argentine youth during his visit to that country last week. The President claimed there was no difference between communism and capitalism. LOS ANGELES, CA (California Network) - In a bizarre ... continue reading
---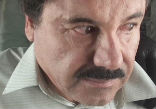 By Marshall Connolly (CALIFORNIA NETWORK)
Mexican drug lord, "El Chapo" visited the USA twice following his escape from a Mexican prison last July. According to his daughter, Rosa Guzman Ortiz, the cartel leader used the opportunity to visit family members living in the United States. LOS ANGELES, CA ... continue reading
---

By Kenya Sinclair (CALIFORNIA NETWORK)
While the United States fights to keep migrants from entering its borders illegally, the Obama administration has pledged $1 million to provide Cubans trapped in Costa Rica with water, food, sanitation kits and temporary housing. LOS ANGELES, CA (Catholic Online) - One ... continue reading
---

By Abigail James (CALIFORNIA NETWORK)
A 15-year-old Honduran girl is being referred to as "possessed by the Devil" by her family and friends after she threatened to kill her mother and suffered from severely violent convulsions in church. LOS ANGELES, CA (Catholic Online) - The unnamed girl was filmed on ... continue reading
---

By Catholic Online (CALIFORNIA NETWORK)
United States President Barack Obama will visit the Caribbean nation of Cuba as early as next month. This follows declarations of closer diplomatic ties between the U.S. and Cuba announced in December of 2014. In doing so, Obama will become the first U.S. ... continue reading
---
All Americas News