Cuban President Raul Castro names right-hand man to post
Fidel Castro has been formally removed from the leadership of the Cuban Communist Party since its formation nearly 50 years ago. Senior members of Cuba's communist governorship have since been appointed to the top posts, in spite of expectations that younger members would be appointed.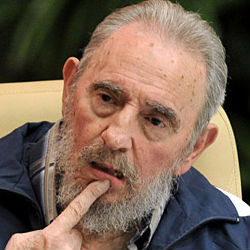 "I knew the state of my health was grave," former Cuban dictator Fidel Castro recently wrote. "But I was at peace. The revolution would go on."
LOS ANGELES, CA (Catholic Online) - The moves came at the end of a congress of the ruling party in which participants also endorsed a potentially far-reaching package of economic reforms.
Cuban President Raul Castro and brother of Fidel was elected as expected to first secretary of the Communist Party, replacing Fidel. For the second slot, Castro named an 80-year-old hard-line communist official long seen as his right-hand man, Jose Ramon Machado Ventura.
The new 15-member Politburo, with the exception of one, has only slightly changed from the previous one. The politburo has only three members younger than 60; half are in their 70s.
New faces included 46-year-old Mercedes Lopez Acea, head of the Communist Party in Havana, and, significantly, 50-year-old Marino Murillo, a former economy minister recently placed in charge of the broad economic reforms that 79-year-old Raul Castro has made the centerpiece of his government.
The congress endorsed those reforms, which are believed to include issuing more licenses for small businesses, slashing bloated state payrolls and allowing, for the first time, the buying and selling of private property.
In the closing speech, Raul Castro said it could take five years for the new measures to go into effect; a timeline that some experts say is too protracted to save Cuba's flailing economy.
"We are not under the illusion that . [the measures] by themselves are the solution to all the problems that exist," Castro said. "Updating the economic model is not a miracle that can be achieved overnight, as some people think."
As for his brother's decision to leave the party leadership, Raul Castro said Fidel did not need a formal title to validate his position as the historic father of the revolution. The 84-year-old Fidel Castro made a surprise appearance at the congress' closing session, helped to the dais by an aide as delegates gave him a sustained standing ovation.
Fidel Castro recently revealed that when he fell ill in 2006 and nearly died, he not only relinquished the presidency but also his party role.
"I knew the state of my health was grave," he wrote. "But I was at peace. The revolution would go on."
---
Copywriter 2015 - Distributed by THE NEWS CONSORTIUM
Pope Francis Prayer Intentions for July 2015
Universal:
That political responsibility may be lived at all levels as a high form of charity.
Evangelization:
That, amid social inequalities, Latin American Christians may bear witness to love for the poor and contribute to a more fraternal society.

By Linky C. (NEWS CONSORTIUM)
A 16-year-old girl, who began seeing visions of a goat and thought that her family was demonic, suffered from a horrific exorcism ritual led by a Pastor in Argentina. MUNTINLUPA CITY, PHILIPPINES (Catholic Online) - The teenager was brutally raped and had her eyes ... continue reading
---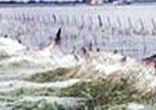 By Catholic Online (NEWS CONSORTIUM)
An Argentinean town has been inundated by spiders, which have spun prestigious webs. The webs have covered many areas, including bodies of water. The locals here call the webs "baba del diablo," or the "slime of the devil." LOS ANGELES, CA (Catholic Online) - ... continue reading
---

By Nikky Andres (NEWS CONSORTIUM)
Diana Sanchez, a well-known transsexual and political figure in Mexico City's leftist party PRD, wrote a letter to Mexico's Primate, Cardinal Norberto Rivera insisting he and other cardinals "obey" the Pope in "abstaining from discriminating and judging homosexuals." ... continue reading
---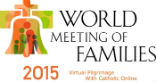 By Catholic Online (NEWS CONSORTIUM)
Do you wish you could join Pope Francis in Philadelphia? Every available berth may be taken, but there is good news, you can still join him on a pilgrimage of your own! Pope Francis will be in Philadelphia on September 26-27 for the World Meeting of Families. An ... continue reading
---
By CNA/EWTN News
Women in a new video released in Chile said that mothers facing difficult pregnancies need compassion and care from society, not abortion. Santiago, Chile (CNA) - "I became pregnant after I was sexually assaulted by a stranger, and it was a traumatic experience," ... continue reading
---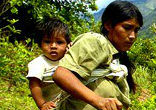 By Anastasia Moloney, Thomson Reuters Foundation
Peruvian Special Forces rescued 26 children and 13 women, some of whom had been raped and held captive for three decades, when they raided a southeastern jungle camp of the left-wing Shining Path rebel group. BOGOTA (Thomson Reuters Foundation) - "Many of these ... continue reading
---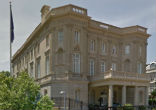 By Matt Hadro, CNA/EWTN News
The U.S. and Cuba formally re-established diplomatic ties for the first time since 1961 on Monday; a groundbreaking development advocated by Catholic bishops from both countries and set in motion by Pope Francis. Washington D.C. (CNA/EWTN News) - "It's an ... continue reading
---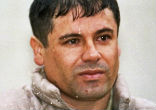 By Catholic Online (NEWS CONSORTIUM)
Most were dismayed - but many were not surprised with the escape of Mexican drug cartel kingpin Joaquin "El Chapo" Guzman from maximum-security prison last week. Mexico is notorious for having one of the most corrupt governments in the world. LOS ANGELES, ... continue reading
---

By Hannah Marfil (NEWS CONSORTIUM)
For the second time in 14 years, the most powerful drug trafficker in Mexico and FBI's Public Enemy No. 1 has escaped prison using a tunnel. After Joaquin "El Chapo" Guzman was confirmed to have escaped from the country's most secured prison, the largest manhunt in ... continue reading
---

By Talia Ramos (NEWS CONSORTIUM)
During Pope Francis' recent visit in South America, there were claims he requested to chew some coca leaves to help him cope with the high altitude. Bolivian authorities stated earlier that the Pope made the request during his stay in La Paz, but the Pontiff clarified ... continue reading
---
All Americas News