By Catholic Online (NEWS CONSORTIUM)
8/7/2014 (8 months ago)
Catholic Online (www.catholic.org)
Spanish missionary brought back home for treatment
Spain is preparing to accept Europe's first confirmed case of the Ebola virus, as a medically-equipped military jet is sent to Liberia to repatriate Miguel Pajares, a 75-year-old Spanish missionary priest working at a West African hospital.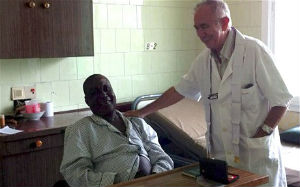 70-year-old Miguel Pajares, a missionary from Spain, is being repatriated back to his home for treatment of Ebola.
LOS ANGELES, CA (Catholic Online) - The priest is one of three missionaries whom have been tested positive for the Ebola virus at the San Jose de Monrovia Hospital in Monrovia, Liberia's capital.

This disease is incurable, but God's mercy CAN help!

Pajares and two fellow missionaries, Chantal Pascaline Mutwamene of Congo and Paciencia Legar from Equatorial Guinea, belong to the Hospital Order of San Juan de Dios, a Catholic humanitarian group that runs several hospitals around the world, and has been helping to treat infected individuals since the outbreak began.


Pajares has spent five decades working as a missionary in Liberia. He will be treated by only two medical professionals in an attempt to contain the risk of the virus spreading.
"The safety protocols we will use guarantee minimum risk," said Mercedes Vinuesa Sebastian, the director general of public health in Spain.
When Pajares learned he was being taken back to Spain he was grateful. "This news has lifted my spirits, it is great. I am very happy. It is worth fighting on."
This will be the first time a confirmed Ebola case will be treated on European soil.
The World Health Organization (WHO) has reported that the death toll in the four effected West African countries has risen to 932.
Over the last few says the number of suspected, probable or confirmed cases rose by more than a 100, leaving the total at 1,711 since the start of the outbreak in January.
---
Copywriter 2015 - Distributed by THE NEWS CONSORTIUM
Pope Francis Prayer Intentions for March 2015
Universal:
Scientists: That those involved in scientific research may serve the well-being of the whole human person.
Evangelization:
Contribution of women: That the unique contribution of women to the life of the Church may be recognized always.
---
---
---

By Kaci Racelma (Catholic Online)
At least six members of a terrorist cell that had ties to the Islamic State were arrested in Morocco, Moroccan authorities announced on Monday. ALGIERS, ALGERIA (Catholic Online) - This cell was planing attacks on behalf of the Islamic State, and apparently had ... continue reading
---

By Hannah Raissa Marfil (NEWS CONSORTIUM)
The oldest tools known to man was created about to 3.4 million years ago. Recent findings stated that the tools found at the archaeological site, Lomekwi 3, in Kenya are even older than the tools believed to be the oldest, about 2.6 years older. The findings were ... continue reading
---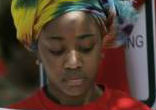 By Emma Farge and Alex Whiting, Thomson Reuters Foundation
Boko Haram Islamic militants have kidnapped at least 2,000 girls and women since the start of last year, turning them into cooks, sex slaves and fighters, and sometimes killing those who refused to comply, Amnesty International said on Tuesday. DAKAR/LONDON ... continue reading
---
By Abigail James (NEWS CONSORTIUM)
On April 14, 2014, 276 schoolgirls were horrifically kidnapped from Government Secondary School in Chibok by Boko Haram. Exactly one year later, the whereabouts of 219 of those young girls remains unknown. LOS ANGELES, CA (Catholic Online) - Since Boko Haram severely ... continue reading
---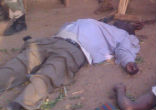 By Catholic Online (NEWS CONSORTIUM)
Satellite images reveal the horrible handiwork of the Nigerian terror group Boko Haram. The armed militants wiped Bama, a city in northern Nigeria from the face of the Earth. Stories are emerging of women and elderly persons being burned alive in their own ... continue reading
---

By Kaci Racelma (Catholic Online)
The Islamic State's grip on the world is strengthening more and more. This terrorist nebula that began by attacking cities and innocent people in the Middle East and North Africa has acquired enough ability to expand further. The engineers ISIS draws from North Africa ... continue reading
---

By Kaci Racelma (Catholic Online)
The war against terrorism initiated by the Tunisian authorities does not seem to be ending soon. The country's security services lack experience in this war against an invisible enemy and are struggling to ensure security in the whole territory. ALGIERS, ALGERIA ... continue reading
---

By Abigail James (News Consortium)
President Obama and White House officials are defending the United States' "low-investment, light-footprint approach to counterterrorism." As war and death plague places like Somalia and Yemen every day, President Obama continues to issue airstrikes with drones. LOS ... continue reading
---

By Kaci Racelma (Catholic Online)
Since its involvement in the war against terrorism, the Chadian army has recorded many achievements in the field. Its soldiers are familiar with the area where barbaric acts are frequently perpetrated by the different armed groups that infest the Sahel Region. ALGIERS, ... continue reading
---
By Edith Honan, Thomson Reuters Foundation
Gunmen from the Islamist militant group al Shabaab stormed a university in Kenya and killed at least 147 people on Thursday, in the worst attack on Kenyan soil since the U.S. embassy was bombed in 1998. GARISSA, Kenya (Reuters) - The siege ended nearly 15 hours after ... continue reading
---
All Africa News