Catastrophic: Ebola outbreak is a threat to humanity, Senegal president says
---
By Catholic Online (NEWS CONSORTIUM)
8/7/2014 (2 years ago)
Catholic Online (www.catholic.org)
There are new fears disease will spread rapidly through populous Nigeria
Senegal President Macky Sall, speaking during a panel at the U.S.-Africa Summit this week stated this his nation is "in the eye of the cyclone" in the current Ebola outbreak. He warns that the roiling situation in West Africa is a "threat against humanity."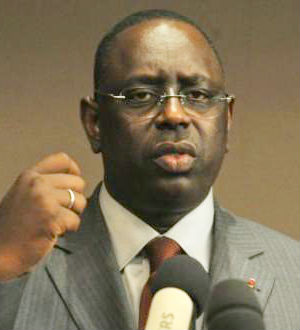 Senegal President Macky Sall, speaking during a panel at the U.S.-Africa Summit this week stated this his nation is "in the eye of the cyclone" in the current Ebola outbreak.
LOS ANGELES, CA (Catholic Online) - "I will tell the international community that Ebola is a devastating virus. It is not an African disease," Sall said on the panel. "You have to see this virus as a threat against humanity. It is a threat against humanity because with intercontinental flights, all you need is a flight to the U.S. or Europe so that you have a world crisis."
In related developments, Nigerian health authorities have acknowledged that they did not immediately quarantine a sick airline passenger who later died of Ebola. Eight Nigerian health workers who had direct contact with him are now in isolation with symptoms of the disease.
SAVE Iraqi Christians from Genocide --
Ebola, which can cause victims to bleed from the eyes and mouths before a grisly death, has killed nearly 900 people across four countries in West Africa.
Beginning in March, Ebola spread to Nigeria in late July when Patrick Sawyer, a 40-year-old American of Liberian descent, flew from Liberia's capital to the city of Lagos. The announcement that Sawyer was not immediately quarantined underscores concerns that West Africa is ill-equipped to contain such a disease.
Two American aid workers infected with Ebola in Liberia received an experimental drug and were flown in a chartered jet to Atlanta, where they are being treated in a hospital isolation unit.
There are heightened Ebola concerns in the U.S. Some people are concerned that hospital emergency rooms have been contaminated, and prompted Ebola testing of at least six patients, according to the U.S. Centers for Disease Control and Prevention. All the tests thus far have proven negative.
Experts say people infected with Ebola can spread the disease only through their bodily fluids and after they show symptoms. The incubation period of Ebola can last up to three weeks. Some of the Nigerians who treated Sawyer are only now showing signs of illness that can mimic many common tropical illnesses - fever, muscle aches and vomiting.
Authorities had originally told reporters that the risk of any exposure to others was minimal because Sawyer was whisked into isolation after arriving at the airport with symptoms of Ebola.
Lagos state health commissioner Jide Idris has since come forward that the nature of his disease "was not known" the first day, and only after further investigation did they suspect Ebola. Sawyer's sister had died in Liberia from the disease, which has no proven cure or treatment.
"They went back to the history and they were like 'Oh, this is Liberia,' and that's why he was put into isolation," he told reporters. "So even in that window period it was possible that some of these people got infected."
---
Copyright 2017 - Distributed by THE CALIFORNIA NETWORK
Pope Francis Prayer Intentions for JULY 2017
Lapsed Christians.
That our brothers and sisters who have strayed from the faith, through our prayer and witness to the Gospel, may rediscover the merciful closeness of the Lord and the beauty of the Christian life.
---
---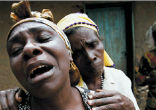 Two Catholic priests were abducted in the Democratic Republic of Congo Sunday night. LOS ANGELES, CA (Catholic Online) - Father Charles ... continue reading
---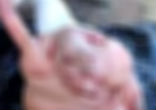 A sheep in South Africa has given birth to what the village elders are calling a "half-human-half-beast sent by the devil." LOS ANGELES, CA ... continue reading
---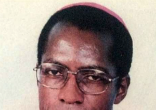 After determining that one of their confreres was murdered two weeks ago, the bishops of Cameroon have called on the national government to ... continue reading
---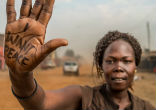 The news that Pope Francis will not be able to visit South Sudan this year prompted the nation's bishops to voice reassurances that a ... continue reading
---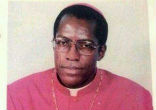 Cameroon Bishop Jean-Marie Benoit Balla was found dead on June 1st. Bishop Balla was reported missing on May 30th after a note was ... continue reading
---