Worldwide Christian Persecution Reveals the Rise of Evil and Grace
---
The evil inflicted on these brave Christian souls fills me with sadness and anger, but their response to this evil inspires me and fills me with hope
The evil inflicted on these brave Christian souls fills me with sadness and anger, but their response to this evil inspires me and fills me with hope. I know it may seem strange to say, but there is a great good here as well as evil, and the good is stronger.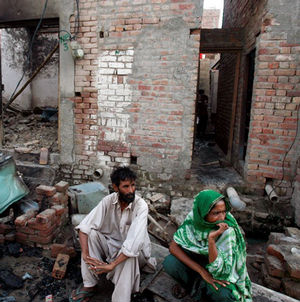 The persecution of Christians began shortly after the crucifixion of Jesus Christ. The ebb and flow of Christian persecution has since become a reoccurring theme in world history. At times Christians have persecuted other Christians. The United States has a history of persecuting Catholics. Photo: (Pakistani Christians "live in fear")
KNOXVILLE, TN (Catholic Online) - There has been a great deal of focus lately on the persecution of the Coptic Christians in Egypt, and rightly so. As a result of the ouster of Morsi and the interim government's crackdown on protests led by the Muslim Brotherhood, revenge attacks against the Copts have escalated in frequency and intensity.
Yet, the evil being unleashed in Egypt also reminds us that the persecution of Christians is a major problem throughout the modern world. It is a stench spreading over the land like an evil mist. But signs of grace have also begun appearing, and they have the fresh, clean smell of morning dew.
According to Raymond Ibrahim, an expert on the Middle East and on Islam, the persecution of Christians is "reaching pandemic proportions." In his review of Ibrahim's book, Crucified Again, Bruce Thornton writes that "we are living through the largest persecution of Christians in history, worse even than the [infamous] attacks under ancient Roman emperors like Diocletian and Nero," and most of it is being brought about by Muslims.
As a consequence, Christianity is disappearing from its homeland. Christians represented twenty percent of the population in Middle East around 1900. Today, they represent less than two percent. 
 
Yet, the traditional media is not adequately covering this epochal tragedy, Ibrahim tells us. Therefore, in addition to his book, Ibrahim has begun publishing monthly articles that track the ongoing persecution of Christians around the world. He lists many examples in his article published by FrontPage Magazine on August 6, 2013. I have included some of them below.
Topping the list is Nigeria. More Christians were killed in Nigeria last year than the combined total for the rest of the Muslim world. This evil is mainly due to a Muslim group of homicidal thugs known as Boko Haram. Boko Haram means "Western education is sacrilege." They have been trying to destabilize the Nigerian government and impose sharia law on the country since 2009. Not surprisingly, Christians have been one of their major targets.
Just this past May, Boko Haram broke into the home of Pama Mysa, a Pentecostal pastor, and gunned him down. In another incident, Boko Haram thugs attacked the village of Midlu Shalmi in Northeastern Nigeria where they murdered 14 Christians, eight of whom were attending a prayer service. Many others were wounded. Vicious attacks like these have weakened Nigeria over the years. Now there is some concern that Boko Haram may be close to seizing control of the country.
It happened in another African country. This past March a group of Islamist criminals, Seleka rebels, gained control of the Central African Republic. Once in control, they initiated a reign of terror against Christians. Many Christians have fled the cities. As a result, more than 200,000 people have been displaced. Based on a report issued by Human Rights Watch in May, Seleka rebels have committed grave violations against the civilian population: pillage, rape, torture, and executions.
About five people were killed and about 60 others were wounded when a new church in a Christian suburb was bombed in the East African country of Tanzania. The bombing follows other attacks on churches and murders in previous months.
In Benghazi, Libya, Islamists attacked a Coptic church and killed its pastor. In a separate incident, Islamists bombed the courtyard entrance of Immaculate Conception Catholic Church. As a result, a group of nuns who served the people have been forced to close their doors and leave.
In the Kingdom of Morocco, the top Islamic authority has issued a fatwa that calls for the execution of Christian converts from Islam. And in Iran, Christians have been arrested for worshiping in their homes.
In Kashmir, Christians were beaten and arrested for "distributing pamphlets and publications with biblical passages." The United Jihad Council has warned all Christian missionaries to leave Kashmir immediately or "they will suffer the consequences."
And in Indonesia, a Muslim mob attacked a Christian church during the Christmas Eve celebration. As the pastor was leaving the church with his wife, the leader of the mob attacked them. The pastor blocked the attacker's blow and was charged with assault. According to Islamic law, Christians are not allowed to raise their hands against Muslims, even when it is in self-defense. 
These are just some of the examples of persecution against Christians in Muslim countries, but we also find many acts of true courage hidden in them. I am referring to Christian martyrs who were willing to suffer and die for the truth, for what is good, and for the love of God.
For instance, one of the 14 Christians Boko Haram murdered in the Nigerian village of Midlu Shalmi was Bulus Paul Buba. According to Thliza, his cousin, Bulus was dragged out of his house at gunpoint. Boko Haram thugs then demanded money. Three times they asked him to renounce his faith. Bulus refused each time, so they executed him.
After the Islamist criminals seized control of the Central African Republic and initiated their reign of terror, they began attacking Christian churches. In one instance, the pastor was inside. Although he had every reason to fear for his life, he did not try to run or hide. Instead, he confronted the evil threat waiting outside. "He went out holding the Bible aloft as a sign of peace," and they shot him dead.
Thirsty and tired from long travel, a teenage boy named Javaid Anjum stopped for a drink of water outside an Islamic seminary in Pakistan. When some of the seminarians found out he was a Christian, they forced him inside. Then they tried to force him to convert to Islam. They "electrocuted him, broke his arm, and pulled out his fingernails," but he refused to convert. After five days, his kidneys began to fail from the electric shocks, and he eventually died.
Then there was an incident in May of this year when 1000 Copts risked their lives by standing up to an angry mob of 20,000 Muslims. The Muslims were throwing Molotov cocktails and bricks at Saint Mary's Church in Alexandria, Egypt while they were shouting "Allahu Akbar," which means  "God is Greater."
We could also add the Copts' participation in the Tamarod protests which led to the ouster of Morsi. Although people did not know the extent of the evil that Islamists would unleash upon the Coptic Christians, the Copts surely knew the risk they were taking.
The evil inflicted on these brave Christian souls fills me with sadness and anger, but their response to this evil inspires me and fills me with hope. Inspiration and hope are the signs of grace that I alluded to at the beginning of this article. They are the clean smell of morning dew.
I know it may seem strange to say, but there is great good here as well as evil. The Bible says, "where sin increased, grace overflowed all the more" (Rom 5:20). However, this grace is much greater than I can comprehend. I can only comprehend it on a personal level.
On this level, it inspires me not to take my faith lightly, to value my faith as something precious. It gives me a sense of unity with Christians who are suffering persecution and a desire to pray for them. This grace also inspires me to protect what is good in my country and not fear the cost to myself. It also gives me hope that my small sacrifices will please God and profit my country and my suffering brethren throughout the world.
 -----
Michael Terheyden was born into a Catholic family, but that is not why he is a Catholic. He is a Catholic because he believes that truth is real, that it is beautiful and good, and that the fullness of truth is in the Catholic Church. He is greatly blessed to share his faith and his life with his beautiful wife, Dorothy. They have four grown children and three grandchildren.
-----
---
Copyright 2017 - Distributed by THE CALIFORNIA NETWORK
Pope Francis Prayer Intentions for OCTOBER 2017
Workers and the Unemployed.
That all workers may receive respect and protection of their rights, and that the unemployed may receive the opportunity to contribute to the common good.
---
---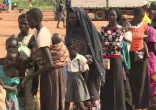 The tally of South Sudanese refugees entering Uganda for shelter and safety marked 1 million this week, in what is now the world's fastest ... continue reading
---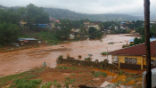 A massive mudslide in Sierra Leone's capital city has left hundreds dead and thousands homeless, with relief agencies hurrying to respond. ... continue reading
---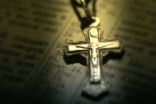 At least 11 people are dead after a gunman opened fire during Mass at the St. Philip Catholic Church in southeastern Nigeria early Sunday. ... continue reading
---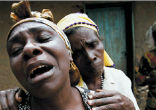 Two Catholic priests were abducted in the Democratic Republic of Congo Sunday night. LOS ANGELES, CA (Catholic Online) - Father Charles ... continue reading
---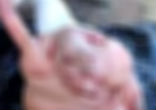 A sheep in South Africa has given birth to what the village elders are calling a "half-human-half-beast sent by the devil." LOS ANGELES, CA ... continue reading
---