Research suggests popcorn is a snack you can feel good about
Popcorn is one of the top guilty food pleasures today and is, for most people, the highlight of going to the movie theater. As soon as the tickets are bought, moviegoers make a bee-line for the concession stand where they order a big bucket of popcorn to snack on, which is usually more enjoyable than the movie itself. While eating, however, there's always a cloud raining on our parade with the constant worry: Is this good for my body?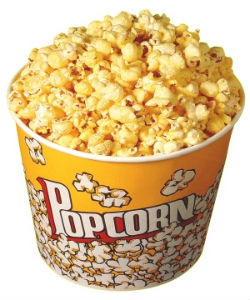 Popcorn is a tasty snack, but now there's another reason to indulge.
A recent study was conducted to answer that question. Four brands of popcorn were tested and evaluated for the levels of polyphenols, which are healthy antioxidants that can help repair the damage inflicted by unstable molecules. The results? While most servings of fruit were found to contain 160 milligrams of polyphenols, a typical serving of popcorn averaged between 242 and 363 milligrams. One of the scientists who conducted the experiment, Joe Vinson, PhD, remarked that popcorn is "a wonderful high-fiber snack" and called popcorn the "king of snack foods".

But don't go buying Wal-Mart out of Orville Redenbacher's just yet.

Scientists caution that eating popcorn with too much butter will ruin the healthy aspect of the snack. The fact also remains that it is unknown how much our body absorbs of the healthy antioxidants in popcorn, which is to be the focus of a follow-up experiment.

Jeffrey B. Blumberg, PhD, the senior scientist and director at the Tufts' Antioxidants Research Laboratory, is conducting research on the amount of polyphenols that enter the blood. So, while scientists have confirmed that popcorn has the potential to be a highly nutritious snack, the fact remains to be seen as to whether or not the antioxidants in popcorn contribute to good overall health.

If you would like to read more articles by Taylor Wilkerson, try visiting her blog.

.
---
Information regarding health and scientific experiments

By Marshall Connolly (CALIFORNIA NETWORK)
A massive revolution in how we eat is about to hit store shelves and it will mark the greatest change in human food consumption since farming and ranching were developed over 12,000 years ago. This is no editorial exaggeration either, our diets are about the change. ... continue reading
---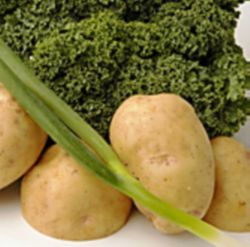 By Augusta Scattergood
(The Christian Science Monitor) - My younger daughter was born one day shy of St. Patrick's Day. We named her Kate for her Great-Aunt Kitty because we loved the name, not because she was Irish. I didn't understand then that a strong ancestral link could be forged with ... continue reading
---

By Kenya Sinclair (CALIFORNIA NETWORK)
Ave Maria Town, meaning "Hail Mary" Town, is located in Florida, roughly 40 miles from Naples. It opened in 2007 after popular pizza chain Domino's' CEO, Tom Monaghan, invested in its creation. LOS ANGELES, CA (Catholic Online) - In accordance to Monaghan's ideals, Ave ... continue reading
---

By Kenya Sinclair (California Network)
As soon as Thanksgiving is over, pine trees are erected and decorated, festive music can be heard, Christmas presents are purchased and wrapped and iconic holiday candies are released from their summertime hibernation. LOS ANGELES, CA (Catholic Online) - Every December ... continue reading
---

By Catholic Online (CALIFORNIA NETWORK)
Have you seen the Catholic Online YouTube channel yet? Every day thousands of people stop by our channel for a wonderfully peaceful and prayerful experience. Don't forget to subscribe today, so you don't miss out on over 100 beautiful Catholic videos, with new ones ... continue reading
---
By Kenya Sinclair (CALIFORNIA NETWORK)
We all love our fuzzy, soft, rough, feathery, scaly, wet, interesting pets, but sometimes they can be high-maintenance. What are a few fast and easy ways to keep them happy without costing us our comfort, time and money? LOS ANGELES, CA (Catholic Online) - You've ... continue reading
---

By Kenya Sinclair (CALIFORNIA NETWORK)
Cleaning, seasoning and maintaining cast iron cookware is important and can save you quite a bit of money. Cooking with cast iron pans and skillets is also a great way to get a healthy dose of iron, but what are the other benefits? LOS ANGELES, CA (Catholic Online) - ... continue reading
---

By Linky C. (NEWS CONSORTIUM)
Experts revealed the top 22 foods you should eat at work to improve your performance in the office. MUNTINLUPA CITY, PHILIPPINES (Catholic Online) - Experts revealed why you should be eating beetroot, marmite and yogurt to keep your performance at work in top ... continue reading
---

By Atarah Haely (NEWS CONSORTIUM)
New York is considering a bill to limit the calorie count of fast food children's meals to only 500 calories. In an investigation conducted by Eat This, Not That! Magazine, meals served for kids in fast food chains go far above the limit. MUNTINLUPA, PHILIPPINES ... continue reading
---

By Kenya Sinclair (NEWS CONSORTIUM)
Homeless people come together and plant a garden to provide food for a shelter in Atlanta. LOS ANGELES, CA (Catholic Online) - Anita Beaty, executive director of Metro Atlanta Task Force told Atlanta Progressive News, "It is important to share and train residents in ... continue reading
---
All Home & Food News