---
McClatchy Newspapers (MCT) - When you see Mary Floyd's home after dark during the Christmas season, it's hard to believe her when she says she used to be a Grinch about decorating the outside of her house.
She claims she once enjoyed coming home to an unadorned "black hole." The single mom, who works in banking and finance, says she began to embrace holiday lights when she adopted two children about eight years ago.

"I did it for them," Floyd said of her two sons, Matthew, 10, and Joshua, 8. "I kind of liked it, once I got into it." Now she's got an estimated 5,000 lights outlining and illuminating her spacious, one-story home in Meridian, Idaho's Bridgetower subdivision. Next year, she may add the gazebo out back to the mix.

"It's addicting _ the next year you want to have more," said Senske Lawn & Tree Care manager Tom Gritzmacher, who oversees the team of lights installers that did Floyd's house this year.

Senske is one of numerous companies that does holiday lights installation at businesses and homes.

The cost for home installation varies and is negotiable, but typically starts at about $150, with many customers paying in the $300 to $500 range. Some homeowners spend thousands of dollars for colorful, crisp and clean rows of bright bulbs and, by request, wreaths, garland and bows.

"No job is too big or small. We're just happy to have work at this time of year," said Jason Doran of Boise's Willowglenn Landscape, which doesn't set a minimum like some companies do.

Tom Morton, one of the owners of SES Landscape & Construction in Nampa, Idaho, said his company once put up 18,000 lights at a Middleton house.

"It was the house, yard, pool, pasture," Morton said of the $7,000 job. "It was pretty extravagant." Many businesses that experience seasonal lulls during the winter, including landscapers, painters and construction companies, have added holiday lights installation to their repertoire of services.

"It does keep people working who wouldn't ordinarily be working," Gritzmacher said.

Senske, which is a Christmas Decor franchisee, has been hanging lights and putting up holiday displays since 2001.

During good years, like 2006, Gritzmacher had as many as 20 technicians installing, servicing (any burned bulbs) and taking down lights through the winter.

Hard economic times hurt business this year, and Gritzmacher has had to lay off workers. He expects to have just four people working the lights through the rest of this season.

SES Landscape & Construction in Nampa has been hanging lights for six years.

"We get calls right up until Christmas. I've gotten calls on Christmas Eve," said Morton of SES Landscape & Construction. "It's not cheap, but we'll do it." Morton and others said last-minute calls for lights occur for lots of reasons, including unexpected visits by family members from out of town.

Boise's Heritage Construction advertised lights installation for the first time this year.

Vadim Stasyuk said last week that Heritage Construction had received a half dozen calls for lights installation after posting the service on the Internet.

"Most of the people who have called us so far have had their own lights," Stasyuk said. "A lot of people just don't want to get up on their roof." Boise real estate agent Gabe Cordova said he interviewed and got estimates from several lights installation companies this year before hiring Bright Concepts Holiday Lighting, an offshoot of Eagle River Painting.

Cordova said he and his partner did mull over spending $300 to $350 on lights installation during such bad economic times. But they opted to do it, in part, because they're hosting a holiday party and want their house to look nice.

There are at least two reasons that they don't hang the lights themselves. One is time _ not enough of it _ and the other is safety. "Three hundred dollars doesn't even pay your deductible if you fall off your roof and get hurt," Cordova said.

Cordova also has lights installed on houses that he sells.

"We always do a walk-through the night before closing," he said. "Having the house all lit up makes it feel a little more like home already." There's a lot of variability in how lights installation businesses operate. You might need to shop around to get exactly what you're looking for.

Many companies will hang lights bought by homeowners, but some won't. Some charge by the foot, some by the bulb; trees are usually a set price. Some store lights, others won't. Some offer LED lights, some don't.

Lights installation businesses often get new customers by word of mouth. The displays advertise themselves to neighbors and passersby.

"I think there's something about Christmas lights that makes people feel good," Cordova said.

___

© 2008, The Idaho Statesman (Boise, Idaho).
---
---
---

By Marshall Connolly (CALIFORNIA NETWORK)
A massive revolution in how we eat is about to hit store shelves and it will mark the greatest change in human food consumption since farming and ranching were developed over 12,000 years ago. This is no editorial exaggeration either, our diets are about the change. ... continue reading
---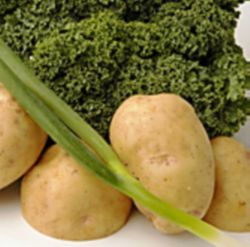 By Augusta Scattergood
(The Christian Science Monitor) - My younger daughter was born one day shy of St. Patrick's Day. We named her Kate for her Great-Aunt Kitty because we loved the name, not because she was Irish. I didn't understand then that a strong ancestral link could be forged with ... continue reading
---

By Kenya Sinclair (CALIFORNIA NETWORK)
Ave Maria Town, meaning "Hail Mary" Town, is located in Florida, roughly 40 miles from Naples. It opened in 2007 after popular pizza chain Domino's' CEO, Tom Monaghan, invested in its creation. LOS ANGELES, CA (Catholic Online) - In accordance to Monaghan's ideals, Ave ... continue reading
---

By Kenya Sinclair (California Network)
As soon as Thanksgiving is over, pine trees are erected and decorated, festive music can be heard, Christmas presents are purchased and wrapped and iconic holiday candies are released from their summertime hibernation. LOS ANGELES, CA (Catholic Online) - Every December ... continue reading
---

By Catholic Online (CALIFORNIA NETWORK)
Have you seen the Catholic Online YouTube channel yet? Every day thousands of people stop by our channel for a wonderfully peaceful and prayerful experience. Don't forget to subscribe today, so you don't miss out on over 100 beautiful Catholic videos, with new ones ... continue reading
---
By Kenya Sinclair (CALIFORNIA NETWORK)
We all love our fuzzy, soft, rough, feathery, scaly, wet, interesting pets, but sometimes they can be high-maintenance. What are a few fast and easy ways to keep them happy without costing us our comfort, time and money? LOS ANGELES, CA (Catholic Online) - You've ... continue reading
---

By Kenya Sinclair (CALIFORNIA NETWORK)
Cleaning, seasoning and maintaining cast iron cookware is important and can save you quite a bit of money. Cooking with cast iron pans and skillets is also a great way to get a healthy dose of iron, but what are the other benefits? LOS ANGELES, CA (Catholic Online) - ... continue reading
---

By Linky C. (NEWS CONSORTIUM)
Experts revealed the top 22 foods you should eat at work to improve your performance in the office. MUNTINLUPA CITY, PHILIPPINES (Catholic Online) - Experts revealed why you should be eating beetroot, marmite and yogurt to keep your performance at work in top ... continue reading
---

By Atarah Haely (NEWS CONSORTIUM)
New York is considering a bill to limit the calorie count of fast food children's meals to only 500 calories. In an investigation conducted by Eat This, Not That! Magazine, meals served for kids in fast food chains go far above the limit. MUNTINLUPA, PHILIPPINES ... continue reading
---

By Kenya Sinclair (NEWS CONSORTIUM)
Homeless people come together and plant a garden to provide food for a shelter in Atlanta. LOS ANGELES, CA (Catholic Online) - Anita Beaty, executive director of Metro Atlanta Task Force told Atlanta Progressive News, "It is important to share and train residents in ... continue reading
---
All Home & Food News