By Catholic Online (NEWS CONSORTIUM)
2/5/2014 (2 years ago)
Catholic Online (www.catholic.org)
'Parents are so naïve' - one convicted child molester says
With the heightened awareness of the sexual abuse of children, the question arises: How do these inhuman monsters gain access to children? Gregory M. Weber, Assistant Attorney General for the State of Wisconsin, says that the process involves "grooming" the intended victim - in addition to his parents and caregivers. "He'll gain the child's trust, break down his defenses, and manipulate him into performing or permitting the desired sex act," Weber says.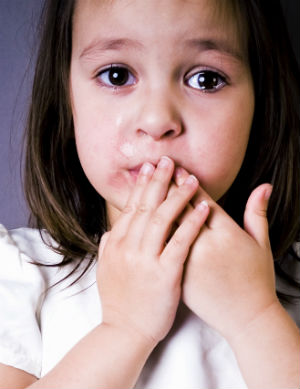 Many molesters use a combination of forced teaming and charm.
LOS ANGELES, CA (Catholic Online) - "The process is called grooming. It increases the predator's access to his victim and decreases the likelihood of discovery," Weber adds.

Psychologist Anna C. Salter, an expert in the field of child sexual maltreatment say the process is a slow and gradual one. "The establishment (and eventual betrayal) of affection and trust occupies a central role in the child molester's interactions with children . The grooming process often seems similar from offender to offender, largely because it takes little to discover that emotional seduction is the most effective way to manipulate children."

One convicted child abuser states it plainly: "[P]arents are so naive-they're worried about strangers and should be worried about their brother-in-law. They just don't realize how devious we can be. I used to abuse children in the same room with their parents and they couldn't see it or didn't seem to know it was happening."

Carry a reminder of Our Savior with us always!

He explained his horrific modus operandi: "I was disabled and spent months grooming the parents, so they would tell their children to take me out and help me. No one thought that disabled people could be abusers."

He adds that parents must educate their children on such matters. "Parents shouldn't be embarrassed to talk about things like this-it's harder to abuse or trick a child who knows what you're up to."

In explaining the grooming process, Weber says that it "begins when the predator chooses a target area. He may visit places where children are likely to go: schools, shopping malls, playgrounds, parks, and the like. He may work or volunteer at businesses that cater to children. Other predators strike up relationships with adults who have children in the home-single parent families make particularly good targets."

Selecting a victim takes longer, and preys upon the child's special vulnerabilities. "Any child may be victimized. Not surprisingly, predators often target children with obvious vulnerabilities. A child who feels unloved and unpopular will soak up adult attention like a sponge. Children with family problems, who spend time alone and unsupervised, who lack confidence and self-esteem, and who are isolated from their peers are all likely targets.

Many molesters use a combination of forced teaming and charm. "They may offer to play games, give rides, or buy treats and gifts as tokens of friendship. They may offer drugs or alcohol to older children or teenagers. And they almost always offer a sympathetic, understanding ear."

The predator then adds an element of secrecy to the child. For example, they may say, "Here's some candy. But don't tell your friends because they'll be jealous, and don't tell your mother because she won't like you eating between meals."

This is then followed by threats. "If you tell your mother what happened, she'll hate you. It'll kill her. Or I'll kill her. Or I'll kill you."

The forging of an emotional bond through this process leads to physical contact. The first physical contact between predator and victim is often nonsexual touching designed to identify limits: an "accidental" touch, an arm around the shoulder, a brushing of hair.

The best way to recognize grooming behavior is to pay attention to your child and the people in your child's life. "When we blindly surrender responsibility for them to others without question, we invite trouble. Parents should know their child's teachers, coaches, day care providers, youth group leaders, and other significant adults in their lives. Make unannounced visits. Ask questions. Stay involved," Weber says. "And please - talk to your children."

Pope Francis calls for your 'prayer and action'...


---
Copyright 2017 - Distributed by THE CALIFORNIA NETWORK
Pope Francis Prayer Intentions for DECEMBER 2016
Universal:
End to Child-Soldiers: That the scandal of child-soldiers may be eliminated the world over.
Evangelization:
Europe: That the peoples of Europe may rediscover the beauty, goodness, and truth of the Gospel which gives joy and hope to life.
---
---
---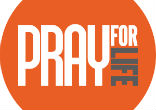 By USCCB Secretariat of Pro-Life Activities
Have you made a pilgrimage lately? Maybe you've been blessed enough to take what many of us consider a traditional pilgrimage: travelling to a destination like Lourdes, Fatima, or even a special cathedral here in the United States. But a pilgrimage is about more than ... continue reading
---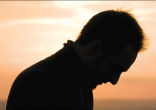 By William T. McKenna, M.S
Question: I always seem to have trouble following through with my New Year's resolutions. Why is that? And what can I do to succeed this year? Response:Every year many of us find ourselves in your shoes. From losing weight, to reading more, to cutting back on fast ... continue reading
---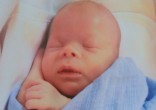 By Kenya Sinclair (CALIFORNIA NETWORK)
Jennifer Snowden, a cast member of Bravo's reality show "Southern Charm," has opened up about her faith, her son and her refusal to give under her doctor's pressure to abort the tiniest love of her life. LOS ANGELES, CA (Catholic Online) - During a routine scan, ... continue reading
---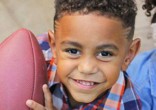 By Monique Crawford (CALIFORNIA NETWORK)
A 7-year-old boy woke in the middle of the night. What he did next saved give people's lives. LOS ANGELES, CA (Catholic Online) - DeShawn Labarriere was dropped off at his babysitter's home around 10:30 p.m. Friday night.Brittany Labarriere, DeShawn's mother, told WREG ... continue reading
---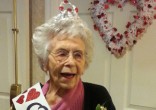 By Monique Crawford (CALIFORNIA NETWORK)
Carrie Lou Rausch is a very grateful 108-year-old woman after her community rallied together to save her life. LOS ANGELES, CA (Catholic Online) - For the last three years, Rausch has been living at the nursing home Sunrise on the Scioto in Columbus, Ohio.She lived in ... continue reading
---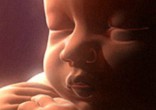 By Kenya Sinclair (CALIFORNIA NETWORK)
Rep. Steve King (R-Iowa) introduced a bill on Thursday, prohibiting abortions after a heartbeat is detected. LOS ANGELES, CA (Catholic Online) - King released a statement Tuesday to announce the bill, in which he explained: "Since Roe v. Wade was unconstitutionally ... continue reading
---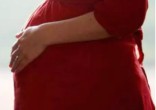 By Elise Harris (CNA/EWTN News)
On Wednesday Pope Francis issued strong words against worshiping idols, cautioning against the false hope that beauty, wealth and power can give, but which lead a person to trust in empty promises rather than in the Lord. Vatican City, Italy (CNA/EWTN News) - "It's ... continue reading
---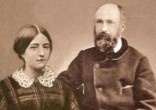 By (CNA/EWTN News)
A project to end the drug scourge in Uruguay has drawn inspiration from the recently canonized parents of the "Little Flower" Saint Therese of Lisieux. Montevideo, Uruguay (CNA/EWTN News) - Saint Louis Martin and Saint Zelie Guerin, whom Pope Francis canonized in ... continue reading
---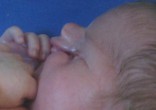 By Kenya Sinclair (CALIFORNIA NETWORK)
Lacey married her high school sweetheart, Chris Buchanan, whom she met at a church in Woodbury Tennessee. Soon after their second wedding anniversary, they learned Lacey was pregnant with their first child. LOS ANGELES, CA (Catholic Online) - At the 18-week ultrasound, ... continue reading
---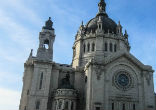 By Kenya Sinclair (CALIFORNIA NETWORK)
Nathan Leonhardt was locking up St. Paul's Cathedral one cold winter night when he noticed an out-of-place plastic green laundry basket at the top of the stairs. What he found inside caused his heart to skip a beat. LOS ANGELES, CA (Catholic Online) - Leonhardt had ... continue reading
---
All Marriage & Family News