I see modern feminism, which is dominated by radical feminism, as the epitome of Postmodernism. It finds sustenance in the darkest corridors of the postmodern world. And from these dark places, it constructs a fantasy narrative used to justify its ugly war.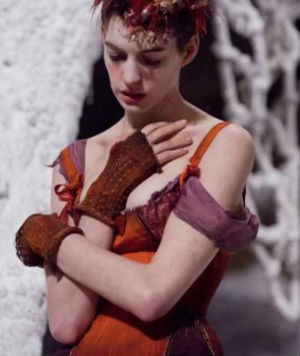 Feminism: If not her body, then her soul
KNOXVILLE, TN (Catholic Online) - I cannot help but wonder at two opposing visions of women on Mother's Day: the postmodern feminist vision and the Catholic vision. I will explore each of them in separate articles. In this article, I will look at postmodern feminism and explore its vision.

The postmodern world we live in reminds me of two popular novels from the late 1800's, Alice's Adventures in Wonderland and its sequel, Through the Looking-Glass. In both novels, their author, Lewis Carroll, makes reason into a toy and turns reality on its head. Postmodernism does likewise. 

I see modern feminism, which is dominated by radical feminism, as the epitome of Postmodernism. It finds sustenance in the darkest corridors of the postmodern world. And from these dark places, it constructs a fantasy narrative used to justify its ugly war of hatred against men, marriage, family, and the harsh realities of economic life, all of which it battles via politics and control of the general population.

As you can tell, I have a very negative view of feminism. But it was not always so. When I was young, I was open to what feminists had to say. It was when I listened to them and watched them spread their tentacles throughout society, that I formed an opinion on feminism. Some of my early recollections included the following statements made by leading feminists:

The feminist philosopher Sandra Harding, called Newton's Principia Matematica a "rape manual." Luce Irigaray, a linguist and pseudo philosopher, claimed that E=mc˛ is a "sexed equation." Musicologist, Susan McClary, described the first movement from Beethoven's Ninth Symphony as follows: ". . . the carefully prepared cadence is frustrated, damming up energy which finally explodes in the throttling murderous rage of a rapist incapable of attaining release."

I believe these statements represent the fantasy narrative which dominates feminism today. This narrative is largely based on five major postmodern categories. You may recall them: metaphysics which rejects truth and God; epistemology, which claims we cannot know; human nature, which emphasizes the malleability of people; ethics, which emphasizes groups in conflict with each other; and politics, which emphasizes egalitarianism, socialism and the acquisition of power.

The relationship between the feminist narrative and these postmodern categories is evident in the renowned historian James MacGregor Burns' 3rd vol. of The American Experiment: The Crosswinds of Freedom. He cites many examples: The feminist Kate Millett said gender is culturally learned behavior and that masculinity and femininity are malleable. The feminist group, Redstockings, said that relationships between men and women are conflict-ridden and can only be resolved by collective political action.

According to Burns, in her book, The Dialectic of Sex, Shulamith Firestone called for a full-fledged feminist revolution by seizing control of reproduction and making childbearing and child-raising the responsibility of society instead of individual women. In a similar vein, many feminists see themselves as victims of the capitalist system, and they see Marxism as the solution. They define liberty as protection against the coercion of economic necessity, and equality as the equal satisfaction of material needs.

On a more extreme note, Burns notes that many radical feminists have called for an end to marriage and the traditional family. Some--possibly the lesbian contingent, which received official recognition within the feminist movement at the 2nd Congress to Unite Women in 1970--even demanded an end to heterosexuality. I equate these attitudes with the vulgar, hate-filled production, The Vagina Monologues, which "equates men with 'the enemy' and heterosexual love with violence."

Phyllis Schlafly, the constitutional lawyer, political activist and author, who helped defeat passage of the Equal Rights Amendment (ERA) in 1982, gives us a picture of feminism in her book, Feminist Fantasies, that is similar to Burns' picture. In one section, she describes some of the goals feminists sought to gain through passage of the ERA. Some of them are as follows:

Feminists wanted Congress to legislate social policy for marriage, property, divorce, children, adoption, abortion, homosexuals, sex crimes, public and private schools, and insurance. They wanted the courts to define the meaning of "sex" and its relation to abortion and homosexuality. They wanted to make abortions legal and free, to make homosexuals a protected group, to legalize marriage for homosexuals, to replace single-sex programs like the Boy Scouts and school athletics with unisex programs, and they wanted to eliminate the exemption women had from the draft and military combat.

Feminists did not get the ERA, but they have realized many of their goals just the same. Of course, this is not a complete picture of feminism. I have focused on radical feminism because it clearly dominates the feminist movement, and the postmodern vision of women. Now, I want to explore the feminist notions of liberation and collectivism.

Feminists believe that women are oppressed by men and a male dominated society. They see their traditional role as wives and mothers as oppressive, and they see democracy and free markets as oppressive. Yet, not all women agree. Phyllis Schlafly wrote that women in the United States were the most fortunate class of people who ever lived.

Nevertheless, the most fundamental element of the feminist vision is the "liberation of women." It seems that the primary key to this liberation was the sexual revolution, which was propelled by abortion and the pill. Once unfettered from pregnancy, feminists felt less dependent upon men and the institution of marriage for their fulfillment. Assisted reproductive technologies like artificial insemination and in vitro fertilization minimized dependency even further.

After weakening the bonds between men and women, feminists set their sights on the male dominated workplace. Believing that differences between men and women, other than the biological differences, reflected cultural inequality, they demanded an unnatural equality in the workplace. If someone stepped out of line, they disrupted the workplace.

I remember a high profile incident involving the 27th president of Harvard University, Lawrence Summers in 2006. He dared to suggest that the main reason for the under-representation of women in science and engineering could be due to differences in aptitude rather than discrimination and socialization. Feminists became hysterical. He was fired and replaced by a woman from the Women's Studies Department, and Harvard pledged $50,000,000 for the promotion of women.

Most women, especially younger women, hope to experience the wonderful opportunities available in our society. There is nothing wrong with that. Social change, but particularly technological change, have made this possible in a way that never existed before. However, most women do not want to sacrifice marriage, family, and society in the process; but that is exactly what feminists have done. 

Women's liberation and the sexual revolution have had detrimental effects on the relationships between men and women. Divorce and cohabitation are common. Women and children are usually the ones hurt most in these instances. A whole new poverty class has emerged in our country. It is made up of unwed mothers.

The pill has not freed women. Instead, they are expected to take the pill, even though it has serious side effects. Likewise with abortion. Rather than being a choice, women are often pressured to abort their children. Abortion and the pill were supposed to liberate women, but now they are expected to engage in casual sex and often pressured into it.

Not surprisingly, the U.S. Centers for Disease Control says the number of new sexually transmitted infections (STIs) has been growing over the last couple of decades. Twenty million new infections are diagnosed every year, and it is costing taxpayers about $16 billion per year, much of which is spent on the lifetime care of HIV/AIDS patients.

In 2005, a couple years after prostitution was reportedly legalized in Germany, the Telegraph, published a story which raised concerns about women being forced to work in the sex industry or risk losing their unemployment benefits. The story has been debunked by other sources. However, the Telegraph is a reputable news source. Whether it is accurate or not, it makes me think that some women may feel threatened by the current environment.  

This report also makes me think about another major element of the feminist vision. The fate of more women is in the hands of the state bureaucracy. Postmodern feminism is collectivist, but it is not particularly concerned with the welfare of individual women. Its main concern is the collective.

Archbishop Fulton J. Sheen helps us understand collectivism in his book, Life Is Worth Living. He begins with a quote from Karl Marx: "Persons of and by themselves have no value. An individual has a value only inasmuch as he is the representative of an economic category, 'the revolutionary class'; outside of that, man has no value."

In response to Marx, the Archbishop says, "Man is then likened to lower forms of life in which an individual fly, an individual gnat, an individual ant is of no consequence; what is of importance is the species . . . . Once admitted, it follows that what happens to an individual person is of no concern."

Melissa Harris-Perry recently showed another side of collectivism. She said, "We haven't had a very collective notion of, these are our children. We have to break through our private idea that children belong to their parents, or children belong to their families, and recognize that children belong to whole communities."

I believe U.S. District Judge Edward Korman of New York gave us an idea what it means for children to belong to the community and not their parents when he mandated that emergency contraception must be made available to girls as young as 15 years old.

This, then, is my understanding of postmodern feminism and its vision of women. Both are totally dark. The kindest thing I can say about them is that they remind me of a nursery rhyme from which Lewis Carroll took one of the characters he used in his book, Through the Looking-Glass:

                                        Humpty Dumpty sat on a wall,
                                        Humpty Dumpty had a great fall.
                                        All the [queen's] horses and all the [queen's] men
                                        Couldn't put Humpty together again.

In the next article, I will explore a Catholic vision of women.


 
-----

Michael Terheyden was born into a Catholic family, but that is not why he is a Catholic. He is a Catholic because he believes that truth is real, that it is beautiful and good, and that the fullness of truth is in the Catholic Church. However, he knows that God's grace operating throughout his life is the main reason he is a Catholic. He is greatly blessed to share his faith and his life with his beautiful wife, Dorothy. They have four grown children and three grandchildren.

-----
---
Copyright 2016 - Distributed by THE CALIFORNIA NETWORK
Pope Francis Prayer Intentions for May 2016
Universal:
Respect for Women: That in every country of the world, women may be honored and respected and that their essential contribution to society may be highly esteemed.
Evangelization:
Holy Rosary: That families, communities, and groups may pray the Holy Rosary for evangelization and peace.

By Kenya Sinclair (CALIFORNIA NETWORK)
Pastor Israel Avelar and his family were the victims of a horrific car crash that left four dead and three in critical condition. LOS ANGELES, CA (Catholic Online) - Following Pastor Avelar's commencement exercises in Insituto Biblico Bautista Libertad, the Freedom ... continue reading
---

By Kenya Sinclair (CALIFORNIA NETWORK)
At 20-weeks-old, unborn babies have the ability to suck their thumbs, yawn, stretch, make faces and react to physical pain, yet hundreds are murdered each year as they are not LOS ANGELES, CA (Catholic Online) - By claiming a mother's personal choice is more important ... continue reading
---

By Kenya Sinclair (CALIFORNIA NETWORK)
Ben and Alyssa Reidhead were overjoyed to hear they were pregnant - until the doctors told them to prepare a funeral for the little life that wouldn't make it out of the womb. LOS ANGELES, CA (Catholic Online) - During the couple's 20-week ultrasound, their son was ... continue reading
---

By Kenya Sinclair (CALIFORNIA NETWORK)
South Carolina legislature passed a bill on Tuesday that puts an end to abortions after 19 weeks. Dare we hope the bill is the beginning of the end of abortion? LOS ANGELES, CA (Catholic Online) - With South Carolina on board, there are seventeen U.S. states banning ... continue reading
---

By Kenya Sinclair (CALIFORNIA NETWORK)
A 70-year-old woman overcame an infertility with the help of several dead babies and one test tube baby. LOS ANGELES, CA (Catholic Online) - Daljinder Kaur and her husband Mohinder Singh Gill spent nearly fifty years of marriage unable to conceive.Finally, at roughly ... continue reading
---
By Kenya Sinclair (CALIFORNIA NETWORK)
Abortion rates have hit a historic low in wealthy countries - but at what cost? LOS ANGELES, CA (Catholic Online) - To put it bluntly, abortion rates have dropped due to a rise in the use of contraceptives, not because more women have decided that murdering their ... continue reading
---

By Kenya Sinclair (CALIFORNIA NETWORK)
A 7-year-old girl who was born without hands beat fifty other first-graders in a national handwriting competition, proving anyone can do anything they put their mind to. LOS ANGELES, CA (Catholic Online) - Rather than accepting prosthetic hands, little Anaya Ellick ... continue reading
---

By Abigail James (CALIFORNIA NETWORK)
In a strange request, an Israeli man has petitioned for a restraining order against God. LOS ANGELES, CA (Catholic Online) - Representing himself in court, the unnamed man entered the Haifa Magistrate's Court in Israel and claimed God had been ... continue reading
---

By Kenya Sinclair (CALIFORNIA NETWORK)
A beautiful set of newborn triplets were delivered via C-section at the Tanjungpinang Regional Genearal Hospital in Indonesia. The girls were strong and healthy with ten little toes and ten little fingers each - but there was one little problem: Two of the girls were ... continue reading
---

By Marshall Connolly (CALIFORNIA NETWORK)
Scientists have been conducting horrifying experiments on unborn babies, fertilizing eggs and seeing how long before they die in a test tube, outside of the womb. LOS ANGELES, CA (Catholic Online) - It's sounds like a horrifying lab experiment out of a prequel to ... continue reading
---
All Marriage & Family News