I miss you deeply. I love you. I will write again. Give my love to Dad
On Tuesday, March 4, 2013, my beloved mother Ellen died in her sleep. She had struggled for months as her aging body seemed to run out of steam.  She never fully recovered from the loss of the love of her life, her husband and my father, Duval who died in 2001. She died the day after his birthday. How fitting.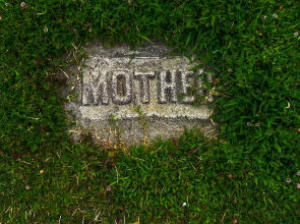 Highlights
Catholic Online (www.catholic.org)
3/6/2013 (3 years ago)
Published in Marriage & Family
Keywords: Mother, ma, death, life, motherly love, Mother of God, Mary, Ellen Fournier, family, marriage, Duval Founier, mourning, loss, grieving, Deacon Keith Fournier
---
KATHLEEN, FL (Catholic Online) - On Tuesday, March 4, 2013, my beloved mother Ellen died in her sleep. She had struggled for months as her aging body seemed to run out of steam.  She never fully recovered from the loss of the love of her life, her husband and my father, Duval who died in 2001. She died the day after his birthday. How fitting.
When I heard the news from my sister Dee Dee (Ellen) and youngest brother, Derek, I was not surprised. By God's grace, I was able to express words of faith, peace and deep appreciation to them both, recounting her life lived in love. I was able to at least attempt to comfort them - and sincerely thank them for their demonstrations of love shown to Ma during her last months. They were such difficult months for us all, but especially for Ma.
As the day progressed, the reality of the loss of my mother seemed to find a place within an experience of spiritual warmth, an embrace of living faith. I recalled - and told myself - the words I have expressed to many over the years of my clerical service as a Deacon of the Catholic Church. I reminded myself that love is stronger than death and that "Ma" - as we called her when we were young growing up in Dorchester, Massachusetts - had finally been able to go home.
I remembered her last question to me the day before when we spoke over the phone, "Keith, when can I go home?"  She barely had the strength to speak. Her body was unable to support her on legs which simply seemed unwilling to cooperate. It was so hard to hear her ask me when she could go home.
I knew she meant that the little cinder block house where she and my dad lived. The home where they raised Derek, my youngest brother who was born the year I left home. I also knew that was not the home to which she would go to when Love finally called her.
I reminded her that Laurine - my wife whom she loved as her own daughter - and I would be coming to visit with her again on Easter weekend. She took comfort in the thought. Sadly, I knew her short term memory was not working well. I hoped she would remember. I was able to pray with her over the phone.
I looked forward to the opportunity to hug her again, kiss her, and pray with her in person as I did at Christmas.  Over Christmas, knowing she was nearing that final chapter of life, my whole extended family drove, from all over the country, to be with Ma, or Nana as the children and grandchildren called her.   
I did not know how physically depleted she had become in her last illness before that last visit. After all, she always had that reassuring and happy voice, accompanied by that wonderful breathy laugh, whenever we spoke on the phone. I was expecting that we would all share an Easter meal with her in her little home in the Kathleen section of Lakeland, Florida. She and my father had moved there after I left home.  
I had been the youngest of three, preceeded by my sister Dee Dee (named after my mother Ellen, but nicknamed) and my wonderful older brother Stephen.My younger brother Derek, who lives in Florida, did such a noble and beautiful job of watching over Ma during these last years.

She and Dad had the joy of raising him as a kind of second family after moving to Florida. He was what we used to call a change of life baby. How they loved him and understandably so. He is such a fine man. I had hoped Derek and I would have time to discern together where she could best be cared for as her inability to care for herself in that home which she loved was becoming clear; finally, even to Ma.
However, when I saw Ma over Christmas, I found a frail, bedridden shadow of the robust and beautiful woman who had given me life. That Christmas meeting with my wife and I, our five grown children - her grandchildren - her daughter in law, son in law, and six great grandchildren, was beautiful and sad, all at once. I have replayed it all in my heart many times over the past weeks.
Unable to get up from bed, she had made herself ready by pulling back her hair and fixing her covers. She presented that loving smile to each one of the grandchildren and great grandchildren as they came in to see her. She laughed and spoke of her great pride in each one of them. She engaged them in conversation and kissed them as they approached her in bed.
The room was too small for all of them to come so we broke them up in families. The discussion was not about her, it was all about each one of them. That memory of their Nana will live on in each of them. That memory lives on in me. It expressed the heart of "Ma", it was never about her. It was always about others. My mother Ellen had found the treasure few find. When life is reduced down to its essence, it is all about love.
Last night I was scheduled to speak to the parents of young children in our parish. The topic was on the Nicene Creed and handing on the deposit if faith. I knew that the best tribute I could give to Ma was to show up, thank them for their love for the Lord and their children and encourage them to do what my mother had done for me. So, I did just that.
Once again, I experienced the grace that comes from living faith inspired by the love I had been so privileged to receive from Ma. I know that love was a participation in God's love. I also know my experience of calm last night was a sort of self protection; the numbness that often accompanies the early stages of a great loss.
I awakened this morning and the other side of that loss hit me.  I began what I know will be a deep and profound time of grieving. I have tried to counsel myself with the words I have offered many others as they have lost parents, spouses, children and friends over the years.
I know, as I am so fond of saying to others, that the depth of the grief is a sign of the depth of the love; another face of love. However, that does not take away the pain. It simply gives it the ground within which to be planted. It will take much care from the Lord to give it the growth. I cannot stop crying today.
Ma loved. She loved her husband, the love of her life. How she enjoyed telling the story of how they met in the bakery she worked in. How many times I heard how she would make sure his jelly donuts had extra jelly in them. In an age which has declared war on the kind of gritty, longsuffering, persevering and loyal love which forges lasting marriages, she showed me the great mystery which is at the heart of the Christian faith. For that I will always be grateful.
In the economic poverty of our youth (which we children really never even knew existed until years later) she created an environment which was rich in the only wealth that passes beyond the grave, the wealth of love and hospitality. There was always room in our house for the relatives who lost all. And they were very often there, living right with us.

There was always room at our table for anyone who was hungry. It mattered little what time of day - or night - you arrived at our home, Ma would always ask "can I fix you a plate?" That meant, "let me feed you". She loved to feed everyone.
As someone who has struggled with weight much of my life I spent my earlier years a bit irritated over what I thought was a preoccupation with food in our family because we are poor. Then, I finally awakened to the truth that for Ma, food, well prepared and enjoyed, was just another way of showing love.
In the ups and downs which accompanied a life which many would see as having been very hard, even unbearable, Ma rarely complained. Memories of her forbearance and longsuffering became a beacon of light at many dark chapters in my own life. As I have aged, I have also learned to welcome the teachers, the inevitable pains and struggles of my life. I know that Ma taught me, mostly by example, how to learn their lessons.  
Rest in the Peace of the Lord Ma. I miss you deeply. I love you. I will write again.Give my love to Dad. Thank you from the bottom of my heart.
---
Copyright 2016 - Distributed by THE CALIFORNIA NETWORK
Pope Francis Prayer Intentions for May 2016
Universal:
Respect for Women: That in every country of the world, women may be honored and respected and that their essential contribution to society may be highly esteemed.
Evangelization:
Holy Rosary: That families, communities, and groups may pray the Holy Rosary for evangelization and peace.

By Kenya Sinclair (CALIFORNIA NETWORK)
Pastor Israel Avelar and his family were the victims of a horrific car crash that left four dead and three in critical condition. LOS ANGELES, CA (Catholic Online) - Following Pastor Avelar's commencement exercises in Insituto Biblico Bautista Libertad, the Freedom ... continue reading
---

By Kenya Sinclair (CALIFORNIA NETWORK)
At 20-weeks-old, unborn babies have the ability to suck their thumbs, yawn, stretch, make faces and react to physical pain, yet hundreds are murdered each year as they are not LOS ANGELES, CA (Catholic Online) - By claiming a mother's personal choice is more important ... continue reading
---

By Kenya Sinclair (CALIFORNIA NETWORK)
Ben and Alyssa Reidhead were overjoyed to hear they were pregnant - until the doctors told them to prepare a funeral for the little life that wouldn't make it out of the womb. LOS ANGELES, CA (Catholic Online) - During the couple's 20-week ultrasound, their son was ... continue reading
---

By Kenya Sinclair (CALIFORNIA NETWORK)
South Carolina legislature passed a bill on Tuesday that puts an end to abortions after 19 weeks. Dare we hope the bill is the beginning of the end of abortion? LOS ANGELES, CA (Catholic Online) - With South Carolina on board, there are seventeen U.S. states banning ... continue reading
---

By Kenya Sinclair (CALIFORNIA NETWORK)
A 70-year-old woman overcame an infertility with the help of several dead babies and one test tube baby. LOS ANGELES, CA (Catholic Online) - Daljinder Kaur and her husband Mohinder Singh Gill spent nearly fifty years of marriage unable to conceive.Finally, at roughly ... continue reading
---
By Kenya Sinclair (CALIFORNIA NETWORK)
Abortion rates have hit a historic low in wealthy countries - but at what cost? LOS ANGELES, CA (Catholic Online) - To put it bluntly, abortion rates have dropped due to a rise in the use of contraceptives, not because more women have decided that murdering their ... continue reading
---

By Kenya Sinclair (CALIFORNIA NETWORK)
A 7-year-old girl who was born without hands beat fifty other first-graders in a national handwriting competition, proving anyone can do anything they put their mind to. LOS ANGELES, CA (Catholic Online) - Rather than accepting prosthetic hands, little Anaya Ellick ... continue reading
---

By Abigail James (CALIFORNIA NETWORK)
In a strange request, an Israeli man has petitioned for a restraining order against God. LOS ANGELES, CA (Catholic Online) - Representing himself in court, the unnamed man entered the Haifa Magistrate's Court in Israel and claimed God had been ... continue reading
---

By Kenya Sinclair (CALIFORNIA NETWORK)
A beautiful set of newborn triplets were delivered via C-section at the Tanjungpinang Regional Genearal Hospital in Indonesia. The girls were strong and healthy with ten little toes and ten little fingers each - but there was one little problem: Two of the girls were ... continue reading
---

By Marshall Connolly (CALIFORNIA NETWORK)
Scientists have been conducting horrifying experiments on unborn babies, fertilizing eggs and seeing how long before they die in a test tube, outside of the womb. LOS ANGELES, CA (Catholic Online) - It's sounds like a horrifying lab experiment out of a prequel to ... continue reading
---
All Marriage & Family News