If we can kill inside of the womb, what is to keep us from killing outside of the womb? If abortion does not shock us, nothing will.
Don't kill the babies.  Let them live.  They too have a right to live.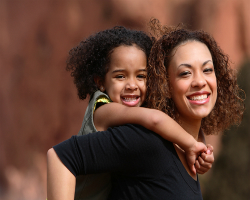 CORPUS CHRISTI, TX (Catholic Online) - Unborn babies have civil rights too because they are persons with equal protection of the law as guaranteed by the 14th amendment of the United States Constitution. 

"All persons born or naturalized in the United States, and subject to the jurisdiction thereof, are citizens of the United States and of the State wherein they reside. No State shall make or enforce any law which shall abridge the privileges or immunities of citizens of the United States; nor shall any State deprive any person of life, liberty, or property, without due process of law; nor deny to any person within its jurisdiction the equal protection of the laws (U.S. Constitution, 14th Amendment). 

If laws are permitted to exist that do not give equal protection to all citizens, what will keep the worse kind of tyranny from trying to emerge in our country?  Would not it be possible that our culture evolves into a Hunger Games type of a society?
 
"The moment a positive law deprives a category of human beings of the protection which civil legislation ought to accord them, the state is denying the equality of all before the law.  When the state does not place its power at the service of the rights of each citizen, and in particular of the more vulnerable, the very foundations of a state based on law are undermined.  As a consequence of the respect and protection which must be ensured for the unborn child from the moment of conception, the law must provide appropriate penal sanctions for every deliberate violation of the child's rights" (Catechism of the Catholic Church #2273).

If anyone has the right to terminate the life of an innocent human being, not only are those who are being terminated no longer equal under the law, but proponents of abortion are laying the ground work for choices to be made about the extermination of other groups of people.

Was this not the case in Nazi Germany?  Not only were Jews, Gypsies and Catholics considered less equal than others, but a favored few took upon themselves the right to determine which individuals had the right to live. 

Is not this the case of slavery?  Not only were Africans considered to be less equal, but also once again the strong exerted their power over the weak, giving themselves the right to choose who would be enslaved and who would go free.

Violence Causes More Violence

Blessed John Paul II warned us when he said, "A nation that kills its own children has no future."

The practice of abortion is a destructive force.  This practice countenances the murder of innocent children and destroys the lives of the women who succumb to abortion.

Blessed Mother Teresa once said: "But I feel that the greatest destroyer of peace today is abortion, because it is a war against the child - a direct killing of the innocent child - murder by the mother herself. 

And if we accept that a mother can kill even her own child, how can we tell other people not to kill one another?

How do we persuade a woman not to have an abortion? As always, we must persuade her with love, and we remind ourselves that love means to be willing to give until it hurts. Jesus gave even his life to love us. So the mother who is thinking of abortion, should be helped to love - that is, to give until it hurts her plans, or her free time, to respect the life of her child. The father of that child, whoever he is, must also give until it hurts.

By abortion, the mother does not learn to love, but kills even her own child to solve her problems. And by abortion, the father is told that he does not have to take any responsibility at all for the child he has brought into the world. That father is likely to put other women into the same trouble. So abortion just leads to more abortion.

Any country that accepts abortion is not teaching the people to love, but to use any violence to get what they want. That is why the greatest destroyer of love and peace is abortion. "

If we can kill inside of the womb, what is to keep us from killing outside of the womb? If abortion does not shock us, nothing will.

Is Man Autonomous?

Some abortion proponents argue that a woman, in the name of what they have now called "reproductive rights" and "reproductive health", is autonomous from God's law, natural law and human law in such a manner that she has the right to make any decision about her own body. 

If this argument were true, what would keep someone from entering a movie theatre and randomly kill people because heor she  is autonomous from God's law, natural law and human law?

Man is not autonomous.  He is created by God and therefore, must live in union with his creator.  When humanity rebels against God the results are obvious for all to see in the news every day. 

James Madison, the fourth president of our nation and one of our founding fathers once said, "We have staked the whole of all our political institutions upon the capacity of mankind for self-government, upon the capacity of each and all of us to govern ourselves, to control ourselves, to sustain ourselves according to the Ten Commandments of God."

As you walk up the steps of the U.S. Supreme Court, you can see Moses holding the Ten Commandments. As you enter into the Supreme Court courtroom, the two huge oak doors have the Ten Commandments engraved on each lower portion of each door.  As you sit inside the courtroom, the Ten Commandments are displayed right above where the Supreme Court judges sit.

There is Never an Excuse for an Abortion

It is true that terrible things happen to good people.  We live in a very difficult world.  If someone does not want their baby, there are plenty of people that will take any child and love that child like their own.  Don't kill the babies.  Let them live.  They too have a right to live.

----- 

Father James Farfaglia, is a contributing writer for Catholic Online and author of Get Serious! - A Survival Guide for Serious Catholics.  You can visit him on the web at www.fatherjames.org. 
---
Copyright 2016 - Distributed by THE CALIFORNIA NETWORK
Pope Francis Prayer Intentions for May 2016
Universal:
Respect for Women: That in every country of the world, women may be honored and respected and that their essential contribution to society may be highly esteemed.
Evangelization:
Holy Rosary: That families, communities, and groups may pray the Holy Rosary for evangelization and peace.
---
---
---

By Kenya Sinclair (CALIFORNIA NETWORK)
Pastor Israel Avelar and his family were the victims of a horrific car crash that left four dead and three in critical condition. LOS ANGELES, CA (Catholic Online) - Following Pastor Avelar's commencement exercises in Insituto Biblico Bautista Libertad, the Freedom ... continue reading
---

By Kenya Sinclair (CALIFORNIA NETWORK)
At 20-weeks-old, unborn babies have the ability to suck their thumbs, yawn, stretch, make faces and react to physical pain, yet hundreds are murdered each year as they are not LOS ANGELES, CA (Catholic Online) - By claiming a mother's personal choice is more important ... continue reading
---

By Kenya Sinclair (CALIFORNIA NETWORK)
Ben and Alyssa Reidhead were overjoyed to hear they were pregnant - until the doctors told them to prepare a funeral for the little life that wouldn't make it out of the womb. LOS ANGELES, CA (Catholic Online) - During the couple's 20-week ultrasound, their son was ... continue reading
---

By Kenya Sinclair (CALIFORNIA NETWORK)
South Carolina legislature passed a bill on Tuesday that puts an end to abortions after 19 weeks. Dare we hope the bill is the beginning of the end of abortion? LOS ANGELES, CA (Catholic Online) - With South Carolina on board, there are seventeen U.S. states banning ... continue reading
---

By Kenya Sinclair (CALIFORNIA NETWORK)
A 70-year-old woman overcame an infertility with the help of several dead babies and one test tube baby. LOS ANGELES, CA (Catholic Online) - Daljinder Kaur and her husband Mohinder Singh Gill spent nearly fifty years of marriage unable to conceive.Finally, at roughly ... continue reading
---
By Kenya Sinclair (CALIFORNIA NETWORK)
Abortion rates have hit a historic low in wealthy countries - but at what cost? LOS ANGELES, CA (Catholic Online) - To put it bluntly, abortion rates have dropped due to a rise in the use of contraceptives, not because more women have decided that murdering their ... continue reading
---

By Kenya Sinclair (CALIFORNIA NETWORK)
A 7-year-old girl who was born without hands beat fifty other first-graders in a national handwriting competition, proving anyone can do anything they put their mind to. LOS ANGELES, CA (Catholic Online) - Rather than accepting prosthetic hands, little Anaya Ellick ... continue reading
---

By Abigail James (CALIFORNIA NETWORK)
In a strange request, an Israeli man has petitioned for a restraining order against God. LOS ANGELES, CA (Catholic Online) - Representing himself in court, the unnamed man entered the Haifa Magistrate's Court in Israel and claimed God had been ... continue reading
---

By Kenya Sinclair (CALIFORNIA NETWORK)
A beautiful set of newborn triplets were delivered via C-section at the Tanjungpinang Regional Genearal Hospital in Indonesia. The girls were strong and healthy with ten little toes and ten little fingers each - but there was one little problem: Two of the girls were ... continue reading
---

By Marshall Connolly (CALIFORNIA NETWORK)
Scientists have been conducting horrifying experiments on unborn babies, fertilizing eggs and seeing how long before they die in a test tube, outside of the womb. LOS ANGELES, CA (Catholic Online) - It's sounds like a horrifying lab experiment out of a prequel to ... continue reading
---
All Marriage & Family News