Ten operations gives 12-year-old girl better chance of living normal life
A flesh-eating bacteria ate away at a young girl's face after she drank from a stream near her remote village in Kenya. Twelve-year-old Saline Atieno's eaten-away face made it difficult for her to speak, eat and even breathe. After living in the U.S. for a year, and undergoing10 plastic surgery operations, Saline is now able to smile with confidence - and now plans to return home to Africa.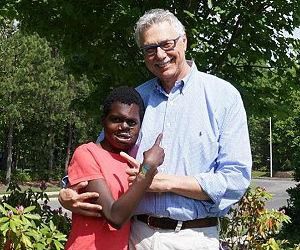 Saline will now be enrolled in a private boarding school in Kenya, where she will receive an education, a bed to sleep in and three meals per day - all funded by the Smile Rescue Fund.
LOS ANGELES, CA (Catholic Online) - New York doctor Dr. Leon Klempner carried out a series of operations to help rebuild her face over the past year. Saline is the first child to have had her life dramatically changed by the Smile Rescue Fund For Kids, which is a charity dedicated to helping children with facial deformities deemed virtually "untreatable."

Klempner, an orthodontist on the cleft palate team at Stony Brook University Hospital in Stony Brook, New York took pity on Saline's plight.

Learn how you can help the hungry -- by going here --

After making several mission trips to provide free surgeries to repair cleft palates or other facial deformities in children around the world, Klempner wanted to do more to help those children with the most severe deformities.


"On every mission I've gone on there's always been one or two kids turned away because they are too severe to be able to treat and that's always bothered me," Klempner says.
Saline was only three years old when she was diagnosed with Noma. The flesh-eating bacteria develops in the mouth and ravages the faces of its victims by destroying the soft and bone tissues of the face.
"Noma attacked her face, ate through her skin, through her upper jaw, destroyed her nose and destroyed her palate.That's the medical part," Klempner said.
"The social part is she was basically a recluse, she had no friends, and she didn't go to school."
Klempner became aware of Saline's plight in 2010, but it took three years of fundraising and navigating bureaucratic barriers before Saline finally arrived in the U.S. for treatment last June.
She was very shy and withdrawn due to her facial condition. "We had to reconstruct a nose, an upper lip and a palate - and that was one big cavity, one big hole," Dr. Alexander Dagum, chief of the plastic and reconstructive surgery division at Stony Brook says.
As Saline's appearance began to improve, her doctors and host family noticed in both her health and self-esteem. She grew six inches taller and learned to speak English.
"Here everyone is welcoming her, telling her she is beautiful, I think that all really played a part of getting her to come out of her shell," Jennifer Crean, who hosted Saline in her home for three months, says.
Saline had her tenth major surgery - to create a nose - in April and then on May 31 she flew back to Kenya. She is now able to breathe normally, speak more clearly and eat without spilling food and drink from her mouth.
"No words can adequately express how I feel. You have not only taught me your language, and fixed my face, you have taught me how it feels to be taken care of and unconditionally loved. I never expected that. Goodbye- for now,' she told Dr. Klempner before leaving.
Saline will now be enrolled in a private boarding school in Kenya, where she will receive an education, a bed to sleep in and three meals per day - all funded by the Smile Rescue Fund.
---
Copyright 2017 - Distributed by THE CALIFORNIA NETWORK
Pope Francis Prayer Intentions for DECEMBER 2016
Universal:
End to Child-Soldiers: That the scandal of child-soldiers may be eliminated the world over.
Evangelization:
Europe: That the peoples of Europe may rediscover the beauty, goodness, and truth of the Gospel which gives joy and hope to life.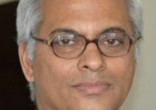 By (CNA/EWTN News)
On the 10 month anniversary of the kidnapping of Fr. Tom Uzhunnalil in Yemen, the Salesians are inviting people around the world to join them in praying a novena for the priest's safety and release. Vatican City, Italy (CNA/EWTN News) - The Salesian order, to which Fr. ... continue reading
---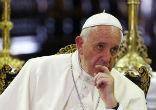 By Elise Harris (CNA/EWTN News)
Pope Francis Sunday traveled to a parish on the outskirts of Rome where he visited a priest suffering from a severe form of ALS and celebrated Mass, warning parishioners, as he often does, of the harm gossiping does to a community. Vatican City, Italy (CNA/EWTN News) - ... continue reading
---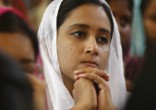 By (CNA/EWTN News)
India is a country of more than 1.2 billion people, with Christians accounting for only some three percent of the population, including close to 19 million Catholics. Despite its relatively small size, the Indian Church has a disproportionate impact on Indian society ... continue reading
---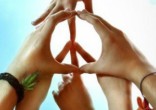 By Elise Harris (CNA/EWTN News)
Palestinian President Mahmoud Abbas visited the Vatican Saturday before inaugurating his country's new embassy to the Holy See, where he met with Pope Francis for a discussion focused largely on peace efforts in the Middle East. Vatican City, Italy (CNA/EWTN News) - ... continue reading
---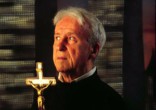 By Kenya Sinclair (CALIFORNIA NETWORK)
Friday the 13th is a day of suspicion, horror stories and the harbinger of bad luck. This Friday the thirteenth, however, brings with it new details of a famous priest who died of injuries sustained at the hands of an evil spirit. LOS ANGELES, CA (Catholic Online) - ... continue reading
---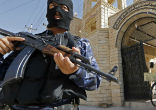 By David Drudge (CALIFORNIA NETWORK)
Every six seconds, a Christian is martyred for their faith in Christ. This is a rate of persecution that hasn't been seen in Christianity in ages, if ever. LOS ANGELES, CA (Catholic Online) - It is unknown when Christians were last persecuted at rates seen in ... continue reading
---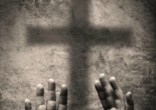 By Matt Hadro (CNA/EWTN News)
Global persecution of Christians has risen for the fourth year in a row and is on a "rapid rise" in Asia, the advocacy group Open Doors UK warned on Wednesday in its annual report on Christian persecution. Washington, D.C. (CNA/EWTN News) - "Religious nationalism is ... continue reading
---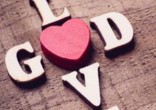 By Hannah Brockhaus (CNA/EWTN News)
Pope Francis reflected on Thursday how each person, not knowing what will happen in the future, has only "today" to love God and open their heart to the Holy Spirit - while the temptation to put things off is foolish, because there may not be another day. Vatican City, ... continue reading
---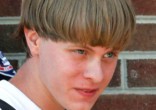 By (CNA/EWTN News)
The death sentence announced this week for mass murderer Dylann Roof prompted the local Catholic bishop to call for prayer, for both the victims and Roof. The bishop also reiterated Catholic opposition to the death penalty. Charleston, SC (CNA/EWTN News) - "Please ... continue reading
---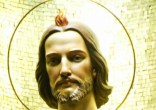 By Kenya Sinclair (CALIFORNIA NETWORK)
The Vatican has been overrun with an overwhelming number of sainthood Causes, with the majority of candidates being Italian. LOS ANGELES, CA (Catholic Online) - Cardinal Angelo Amato explained four of every open Cause is Italian and has been for the past decade.There ... continue reading
---
All Living Faith News