You can now share your favorite pins with us!
Hey Pinterest fans! Did you know that you can now follow Catholic Online on Pinterest? We may even share some of your pins on our pages.
LOS ANGELES, CA (Catholic Online) - The Catholic Online Pinterest account is up and running providing our readers with another way to engage with their favorite Catholic content.

Follow us here!

Currently our Pinterest account features content from Catholic Shopping .com, our Facebook page, and a few reshares that we think you'll enjoy. We are now looking for more fans to follow and quality content to share.

If you're already on Pinterest, you can find us under the name "Catholic Online." Add us and we will add you back, and we look forward to sharing some of your favorite pins too!

Click here to follow us now!
---
Copywriter 2015 - Distributed by THE NEWS CONSORTIUM
Pope Francis Prayer Intentions for July 2015
Universal:
That political responsibility may be lived at all levels as a high form of charity.
Evangelization:
That, amid social inequalities, Latin American Christians may bear witness to love for the poor and contribute to a more fraternal society.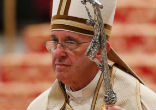 By Catholic Online (NEWS CONSORTIUM)
During an evening celebration of the World Day of Prayer for the Care of Creation, Pope Francis prayed that God would "enlighten the lords of power and money so they would not fall into indifference, but would love the common good, encourage the weak and care ... continue reading
---

By Marshall Connolly, Catholic Online (NEWS CONSORTIUM)
Absolutions granted by priests of the Fraternity of St. Pius X (SSPX) will have the full support of the Pope Francis and the Church during the Extraordinary Jubilee Year of Mercy. The notice was given by Pope Francis in a special letter in which he announced the ... continue reading
---

By Catholic Online (NEWS CONSORTIUM)
Pope Francis is issuing a Jubilee Indulgence that he hopes will allow people to experience God's mercy and grace. In preparation for the coming Jubilee, Pope Francis has published a letter to Archbishop Rino Fisichella, who heads his council for the promotion of the ... continue reading
---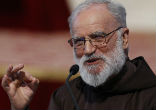 By Elise Harris, CNA/EWTN News
On the first World Day of Prayer for the Care of Creation, the preacher to the papal household said that St. Francis of Assisi is a key model in showing the link between faith in God and care for our common home. Vatican City (CNA/EWTN News) - Saint Francis "is ... continue reading
---

By Tony Magliano
It's that time again when adults take off to celebrate Labor Day, and kids head back to the adventures a new school year. But for millions of children worldwide the adventures of a new school year remain but a dream. Sadly, these children will never learn to read or ... continue reading
---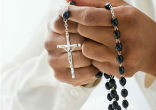 By Ann Schneible, CNA/EWTN News
On Sunday, Pope Francis urged Catholic legislators to be protectors of human life, calling them to "be strong" against a throwaway culture marked by Christian persecution, and the rejection of the unborn and migrants. Vatican City (CNA/EWTN News) - The pontiff ... continue reading
---
By Catholic Online (NEWS CONSORTIUM)
Philadelphia residents are stressing over the upcoming Papal visit, and for good reason. Preparations for the visit appear ad hoc and are being poorly communicated to the community, according to locals. LOA ANGELES, CA (Catholic Online) - Will Pope Francis' visit to ... continue reading
---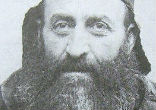 By Catholic Online (NEWS CONSORTIUM)
Martyred during the Assyrian Genocide in 1915, Bishop Melki is on the road towards sainthood with his beatification this past weekend. Killed in Gazarta during the sayfo, or "putting to the sword" of Syrians in 1915, he was killed after he refused to convert to ... continue reading
---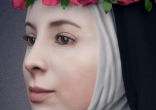 By CNA/EWTN News
The face of the first saint of the New World may be better known than ever; thanks to a team of scientists, that has analyzed the skull of Saint Rose of Lima. Lima, Peru (CNA/EWTN News) - Scientists from the University of Saint Martin de Porres in Peru and the ... continue reading
---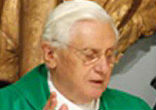 By Andrea Gagliarducci, CNA/EWTN News
Benedict XVI considers the quest for God to be contemporary society's foremost challenge, according to one of the emeritus Pope's former students, who has organized the annual meeting of Ratzinger's students to discuss that very topic. Vatican City (CNA/EWTN ... continue reading
---
All Living Faith News