Our atheist needs the Gospel. It is the only probable way he will be saved
We ought then to be like God.  We ought to do all we can--not in confirming atheists in their disbelief and telling them comforting lies about their probable or certain salvation--but in approaching them, dialoging with them, challenging them, loving them, encouraging to accept the graces of God who is drawing toward an act of faith in him.  In short, we ought to be doing all we humanly can within the constraints of their dignity and freedom, to show them the way to God and his Kingdom.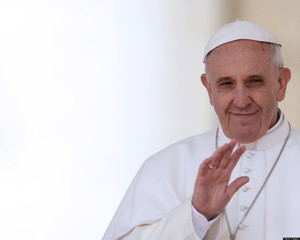 CORPUS CHRISTI, TX (Catholic Online) - This is our third and last article looking at Pope Francis's dialog with Eugenio Scalfari, the atheist journalist and founder of the Italian newspaper La Repubblica, which reflects on the following dialogue between the Pope and the atheist:

Scalfari:    Do you feel touched by grace?
Pope Francis:    No one can know that.  Grace is not part of consciousness, it is the amount of light in our souls, not knowledge nor reason.  Even you, without knowing it, could be touched by grace.
Scalfari:    Without faith?  A non-believer?
Pope Francis:    Grace regards the soul.
Scalfari:    I do not believe in the soul.   
Pope Francis:    You do not believe in it but you have one.   

In the first article regarding the interview, we saw how atheists are unquestionably the recipients of actual graces.  God reaches out to them with all the ardor of a lover seeking to repair a breach and save the bond of love.

In the second article, we also saw how Catholic moral doctrine--while it does not absolve atheism at large--allows for the possibility that a particular atheist, at least in a particular moment in his life or in particular historical or cultural circumstances, may be invincibly ignorant about the existence of God and his duty to worship God in spirit and in truth and therefore free of the mortal penalty attached to that personal sin. 

We also discussed how this possibility becomes less likely as time goes on and the atheist becomes more entrenched and habitual in his atheism because of the likelihood that the atheist has spurned God's actual graces which would have been calculated to shake the atheist out of his disbelief and into the hands of the merciful God.

But even if the problem of personal sin associated with a particular atheist is somewhat overcome, there remains the problem of original sin.

Can we envision any possibility in which Ivan, our unbaptized invincibly ignorant atheist, can be saved?

Now baptism is ordinarily required for salvation since that is the ordinary means by which we receive justifying grace and become one in Christ our savior.  The Church remains wed to this Gospel truth, as it states it succinctly in the Catechism: "The Lord himself affirms that Baptism is necessary for salvation."  (CCC § 1257)

However, the Church also teaches that there is an extraordinary way for justifying grace to happen outside of water baptism and martyrdom (a baptism by blood, as it were).  This is baptism "by desire" or baptism of the spirit (baptismus flaminis).

In what is probably the loosest formulation of the Magisterium on this subject, one can turn to Pope Pius XII, who stated in an Address to Midwives in October 29, 1951:  "An act of love can (or may) be (atto di amore puň bastare) sufficient for the adult to obtain sanctifying grace and to supply the lack of baptism." 

[N.B. some translations of this text mistranslate atto di amore puň bastare to "act of love is sufficient."  But if that were the case, Pope Pius XII would have said un atto di amore č sufficiente or un atto di amore basta.]

What exactly is this "act of love" is unclear in Pius's text, and how far beyond the traditional case it extends is uncertain also.  Traditionally, the act of love and implicit desire for baptism applied certainly to Catachumens, but it was not generally extended beyond that. 

For example, a classic reference to this is St. Ambrose's funeral oration at the death of Emperor Valentinian II (371-392).  The emperor had asked Ambrose to baptize him, but before Ambrose could arrive to administer the sacrament, the emperor was murdered by his political enemy Arbogastes.   St. Ambrose puts his flock at ease:

"But I hear that you grieve because he did not receive the sacrament of baptism.  Tell me: What else is in your power other than the desire, the request?  But he even had this desire for a long time, that, when he should come into Italy, he would be initiated, and recently he signified his desire to be baptized by me, and for this reason above all others he thought that I ought to be summoned.  Has he not, then, the grace which he desired; has he not the grace which he requested?"

How far beyond the traditional Catechumen who has expressly declared a desire for water baptism this baptismus flamminis extends is hard to tell.  Beyond its traditional borders, it is therefore unwise and imprudent, perhaps even presumptuous, for anyone to rely upon it as a well-founded hope.  It is not a well-founded hope since it finds no basis in revelation or tradition.

Is the Pian "atto di amore" limited to an act of love of God?  Does it have to be express, or may it be implied?  Can an express act of selfless love to a fellow man constitute an implied act of love to God sufficient to be an implied desire for baptism?  If so, how significant an act of love must it be?  Are we reduced to the silliness of saying something like an atheist can save himself from the fires of hell and the responsibility of his atheism and personal sins by an act of giving candy to a child? 

The further out we go from an express act of love of God in the context of a Catechumen who is seeking baptism by water, the closer and closer we approach unacceptable theories such as Rahner's "anonymous Christian" or even a false universalism--express or implied and disguised, as in von Balthasar, under the word "hope"--all of which seem quite clearly to contradict the Gospel of Jesus Christ, the traditional teaching of the Church and her Doctors, and the experience (and visions) of her canonized Saints that disbelief in God and that he is a reward of those who diligently seek him (cf. Heb. 11:6) merits hell.

But regardless of how Pius's statement is to be understood, it is notable that the entire statement speaks in terms of possibility, not probability, and much less certainty.

Yet even with this one act of love, it is important to recognize that the invincibly ignorant atheist is not out of the woods.

Let us now us suppose that Ivan remains invincibly ignorant of God's existence and his obligation to love and worship that God all his life and yet manages, let us say in his 20s, to elicit a completely selfless act of love in response to God's invisible promptings, and so, by God's grace, is justified. 

Ivan's pilgrimage does not end there.  While he may have--in spite of invincible ignorance about God's existence and his duties to him--have managed to stumble into God's sanctifying grace, he--like all Christians--must either maintain that state of grace by avoiding all mortal sins or, if he is guilty of a mortal sin, return to the state of grace through repentance and forgiveness.

Generally, the Lord has instituted the Sacrament of Confession for forgiveness and his given this power to his apostles and their successors.  However, the Church teaches that a perfect act of contrition, "by which God is loved above all else," obtains forgiveness for mortal sins and re-introduces the soul into a state of grace.  The Catechism clearly teaches that imperfect contrition (attrition) and contrition of fear (the "dread of the loss of heaven or pains of hell") are not sufficient-without sacramental confession-to obtain forgiveness of grave sins.  CCC §§ 1451-53.

How is Ivan going to elicit a perfect act of contrition when he has no belief in God?  It seems impossible that he can even have imperfect contrition or contrition of fear (which, in any event, avail him nothing) when he does not believe in either heaven or hell.

One should not minimize the problems Ivan faces.  In the part II of this series, we looked only at his life when he reaches the age of reason (around 12).  If Ivan lives to the ripe age of 80, there may be a whole host of other sins (in addition to his atheism) of which he would have to be invincibly ignorant in order to escape their mortal penalty.  Again, these are generally part of the natural law, and one would think--if conscience works correctly and if proper effort is undertaken to form it correctly--he would have at least some knowledge of their wrong:

St. Paul lists a number of these to the Corinthians, Galatians, and Ephesians: sexual immorality, idolaters, adulterers, practicing homosexuals, the covetous, theft, the greedy, drunkards, witchcraft, revilers, swindlers, hatred, sowers of discord, envy.  (Cf. 1 Cor. 6:9-10; Gal. 5:19-21; Eph. 5:3-6)  How likely is Ivan to avoid being ignorant of the wrongness of any or more of these which, during his adulthood, he falls prey to?

And if he falls into one or more of these, as is exceedingly likely, and loses the possible sanctifying grace he had achieved before this sin, how possible is it then that he going to make that perfect act of contrition to obtain forgiveness for these sins to a God he does not even know?

No.  Our atheist needs the Gospel.  It is the only probable way he will be saved.

As Vatican II summarizes the teaching as it had developed at that time in the tradition: "Those who, through no fault of their own, do not know the Gospel of Christ or his Church, but who nevertheless seek God with a sincere heart, and moved by grace, try in their actions to do his will as they know it through the dictates of their conscience--those too may [not the language of possibility only!] achieve eternal salvation. . . . But more often [saepius]), deceived by the Evil One, men have become vain in their reasonings, have exchanged the truth of God for a lie and served the world rather than the Creator (cf. Rom. 1:21,25).  Or else, living and dying in this world without God, they are exposed to ultimate despair.  Hence to procure the glory of God and the salvation of all these, the Church, mindful of the Lord's command, "preach the Gospel to every creature" (Mk. 16:16) takes zealous care to foster the missions." (Lumen Gentium, No. 16)

In other words, the exception is something not to be relied upon by either the atheist or the Church.  Any hope that the invincibly ignorant atheist may be saved is exceptional.  There is no general hope for the salvation of the invincibly ignorant atheist, much less for the atheist who is responsible for the sin of his disbelief.

The invincibly ignorant atheist of good faith that dies in a state of grace after a life time of rejection of God and sin should be, at least from a Biblical, practical, and missiological perspective, a rarity. 

"Enter by the narrow gate; for the gate is wide and the way is easy that leads to destruction, and those who enter by it are many.  For the gate is narrow and the way is hard that leads to life, and those who find it are few." (Mt. 7:13-14; see also Lk. 13:23-30)

There will a lot fewer atheists finding the gate of salvation if the Gospel is not preached, including its warning that the gate to salvation is "narrow," and the "way is easy that leads that destruction." 

It displays a lack of charity--nay, an injustice--not to preach the Gospel in its fullness-to our atheist brothers and sisters.

We may be sure that God--one of whose attributes is mission--is busy at work dispensing actual graces to atheists to woo them back to him and have them enter into sanctifying grace through repentance of their sin, acceptance of Christ, and membership in His Church.

We ought then to be like God.  We ought to do all we can--not in confirming atheists in their disbelief and telling them comforting lies about their probable or certain salvation--but in approaching them, dialoging with them, challenging them, loving them, encouraging to accept the graces of God who is drawing toward an act of faith in him.  In short, we ought to be doing all we humanly can within the constraints of their dignity and freedom, to show them the way to God and his Kingdom.

Let us recall the words of St. Peter: "If the righteous man," that is the man who accepts Christ's redemption and remains in sanctifying grace, "is scarcely saved, where will the impious and the sinner appear?"  (1 Pet. 4:18)

Caritas Christi urget nos.  The love of Christ urges it.

-----

Andrew M. Greenwell is an attorney licensed to practice law in Texas, practicing in Corpus Christi, Texas.  He is married with three children.  He maintains a blog entirely devoted to the natural law called Lex Christianorum.  You can contact Andrew at agreenwell@harris-greenwell.com.
---
Copyright 2016 - Distributed by THE CALIFORNIA NETWORK
Pope Francis Prayer Intentions for May 2016
Universal:
Respect for Women: That in every country of the world, women may be honored and respected and that their essential contribution to society may be highly esteemed.
Evangelization:
Holy Rosary: That families, communities, and groups may pray the Holy Rosary for evangelization and peace.

By Kenya Sinclair (CALIFORNIA NETWORK)
Notorious atheist group Freedom From Religion Foundation (FFRF) has struck again, this time at an East Liverpool high school in Ohio. LOS ANGELES, CA (Catholic Online) - The Ohio school district was forced to ban The Lord's Prayer after the FFRF complained the prayer ... continue reading
---

By Elise Harris (CNA/EWTN News)
On Sunday Pope Francis celebrated a special jubilee for deacons, telling them that a good servant is one who forgets themselves, letting go of their own plans and humbly placing their lives at the disposal of those to whom they are called to minister. Vatican City, ... continue reading
---

By (CNA/EWTN News)
A group of 61 cloistered nuns from six monasteries in Santiago, Chile made an historic visit to the local Women's Prison Center to spend time with the inmates and attend Mass with them. Santiago, Chile (CNA/EWTN News) - "I don't know if in the 400 years of the history ... continue reading
---

By Ann Schneible (CNA/EWTN News)
The story of a young migrant girl who drowned at sea was at the heart of Pope Francis' address to some 400 children who on Saturday had traveled to the Vatican from the southern Italian region of Calabria. Vatican City, Italy (CNA/EWTN News) - Speaking off the cuff to ... continue reading
---

By (CNA/EWTN News)
There's a demon that specializes in attacking the family, said exorcist César Truqui, a priest who participated in a course on exorcism held in Rome last year. Rome, Italy (CNA/EWTN News) - Fr. Truqui warned that everything that is harming the family, including ... continue reading
---

By Kenya Sinclair (CALIFORNIA NETWORK)
During an interview, Cardinal Robert Sarah explained the importance of priests facing east during Mass. LOS ANGELES, CA (Catholic Online) - In an interview with French Catholic magazine Famille Chrétienne, Cardinal Sarah, who is the prefect of the Congregation for ... continue reading
---

By Kenya Sinclair (CALIFORNIA NETWORK)
Rev. V. A. Anthony, of Brethren Assembly Church in Satna, his wife Prabha and one unnamed woman have been arrested in Aber, India after being accused of "forced conversions" and blaspheming against Hinduism. LOS ANGELES, CA (Catholic Online) - According to Christian ... continue reading
---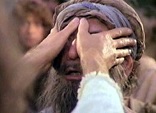 By Deacon Keith Fournier
The same Jesus who passed by Bartimaeus is alive today. The Good News is that no matter what has happened in our past, Jesus walks into the dusty streets of our lives this day. We simply need the eyes of living faith to see Him and the renewed heart to follow Him ... continue reading
---

By Kenya Sinclair (CALIFORNIA NETWORK)
In an attempt to make the Bible more interactive and entertaining to millennials, the King James Version (KJV) of the Bible has been translated with help from popular emoticons. LOS ANGELES, CA (Catholic Online) - According to The Memo, the new Bible, marked as ... continue reading
---

By Kenya Sinclair (CALIFORNIA NETWORK)
A new study revealed Welsh and English Catholics hold the highest retention rate of any denomination but maintain the lowest conversion rates. LOS ANGELES, CA (Catholic Online) - The report, titled the "Contemporary Catholicism in England and Wales," was issued by the ... continue reading
---
All Living Faith News